Gayle farewell is on the cards with Jamaica hosting the West Indies-Ireland series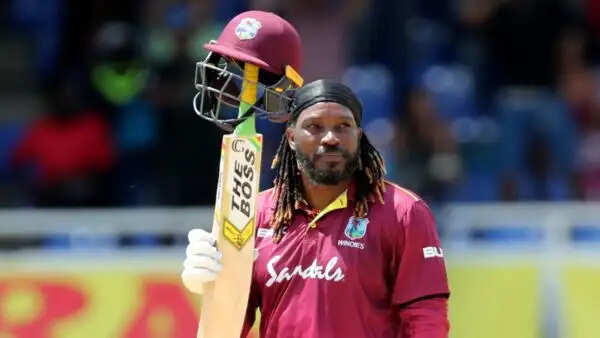 The series includes three ODIs and a unique T20I, all in Sabina Park
 
West Indies will play three ODIs and one T20I against Ireland in Jamaica from January 8-16, the CWI has announced, with the option of using the stand-alone T20I as a farewell game for Chris Gayle.
Gayle confirmed that he had played his last game in a major tournament after the West Indies were eliminated from the T20 World Cup, but revealed his hope that CWI "would give me a game in Jamaica to play in front of my home crowd .." then I can say 'Hey guys, thank you very much.' "
Although Gayle will not be part of the ODI squad, as the series will be counted towards the 2023 World Cup qualification via the Super League, the one-off game at Sabina Park could serve as his farewell game. Understands that no decision has yet to be taken on Gayle's admission, but the issue will be discussed at the next CWI Board meeting later this month.
"It's about whether we all agree that it is appropriate for him to have one final game at home to say goodbye in a one-off game," CWI CEO Johnny Grave told the last month Radio show Mason and Guest in Barbados. "This Ireland series would be that opportunity.
"As far as I can see, it would certainly be appropriate to treat our players and give them the opportunity to exit - especially players like Chris who have made incredible careers and won trophies for the West Indies."
West Indies vs. Ireland fixtures
January 8th - 1st ODI
January 11th - 2nd ODI
January 14th - 3rd ODI
January 16 - T20I (D / N) only
All games in Sabina Park, Jamaica.
Ireland heads to the Caribbean on December 31st, immediately following their streak against the US, which begins on December 22nd and includes two T20Is and three ODIs. They have already named their roster for both tours, with Kevin O'Brien out and David Ripley temporarily taking over as head coach.
Read Here |"It's doubtful you'll see me play for West Indies again in international cricket": Chris Gayle makes a big statement about his future
Ireland last toured the Caribbean in 2020, drew the T20I series 1-1 and lost the ODI series 3-0. Sabina Park was also the setting for one of the greatest moments in Irish cricket history, defeating Pakistan in the 2007 World Cup on St. Patrick's Day.
"We are excited to return to the Caribbean, where we have so many great memories," said Richard Holdsworth, Performance Director of Cricket Ireland. "The World Cup Super League is a crucial playing field for Ireland as we try to qualify for the next World Cricket Championship and, if the series is expected in 2020, we look forward to a highly competitive series in January. "