BBL 21: Lloyd Pope wants T20 spin wizard Shadab to study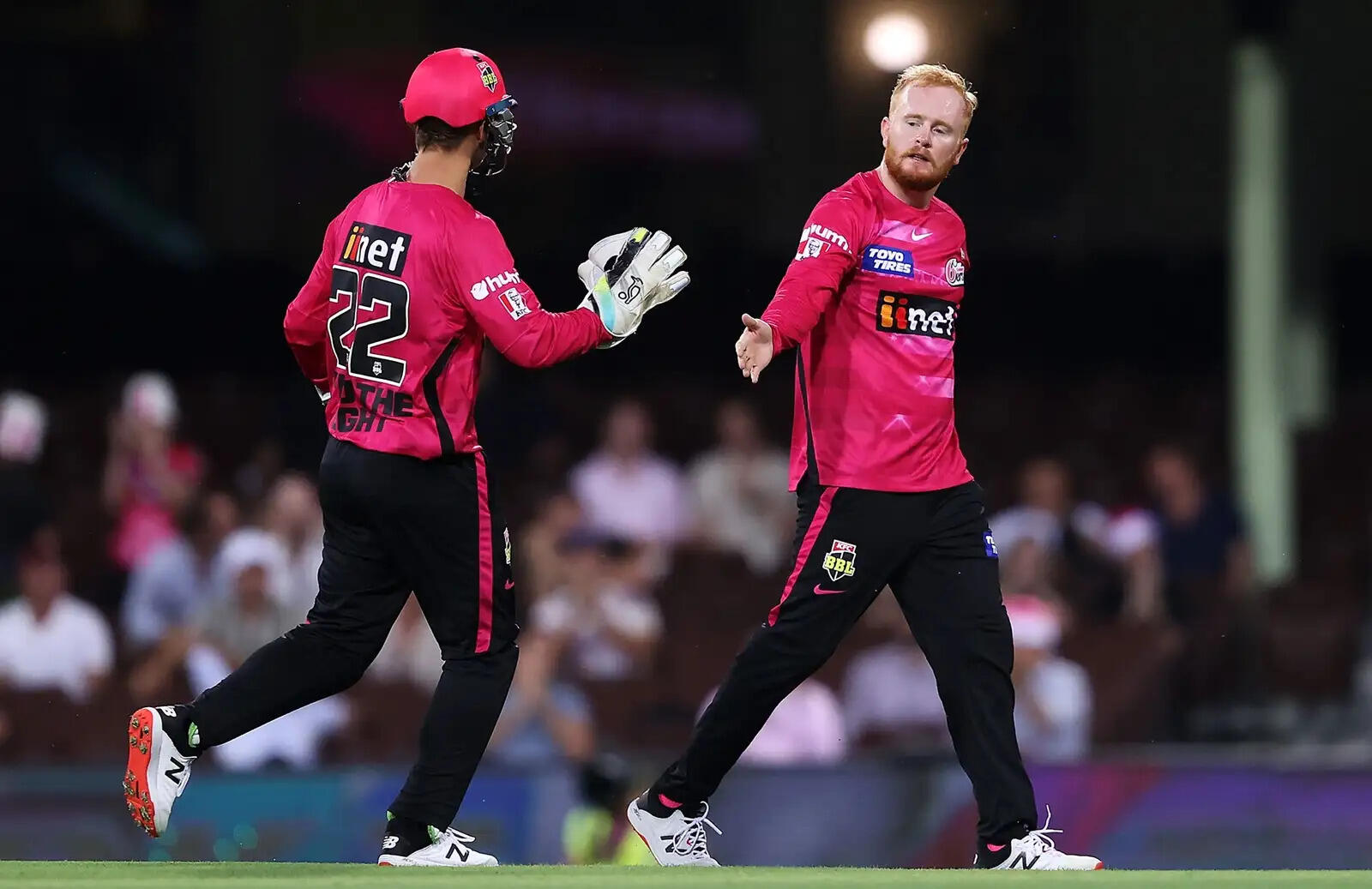 Lloyd Pope is keen to pick out the brains of his comrade-in-arms and new BBL teammate Shadab Khan, the T20 wizard who joined the Sydney Sixers
 
Lloyd Pope can't wait to meet the head of fellow contender Shadab Khan, an ace up the sleeve of the Sydney Sixers on the hunt for the third KFC BBL title in a row.
Pope grabbed 2-33 at the Sydney Smash on Sunday night, helping the Sixers take a 30-run victory in the rain-hit competition.
The Sixers named Shadab as an X-Factor replacement in that game against the Sydney Thunder in hopes that the Pakistani star's COVID-19 test result will come back in time for him to enter the fight.
There wasn't that much luck, but the Sixers still managed five wins out of six games this season.
And Shadab, who memorably troubled Australia in this year's T20 World Cup semi-finals, will make his club debut in the Sixers' SCG clash against Brisbane Heat on Wednesday.
"It's really exciting for us to add another really experienced international to our team," said Pope.
"I had a little chat with him, two meters away, while he was wearing his mask. It was a bit funny.
"I'm really looking forward to digging into his brain and see what it has to offer.
"He has a lot of international experience and will have a lot to offer, especially as Leggie. I can't wait to spend some time with him."
Shadab, who made his international debut in all three formats as a teenager in 2017, sacked Mitch Marsh, Steve Smith, David Warner and Glenn Maxwell in this year's T20 World Cup semi-finals.
Pope, who had a chance to shine in the injury-related absence of tweakers Steve O'Keefe (calf) and Ben Manenti (neck), also recalled Shadab's neat job in a three-game stint for the Heat.
"It would be great if I could play a few games with him. I've seen his stuff for Pakistan and in the Big Bash," he said.
"He's a really interesting bowler. "We'll see what happens to SOK (O'Keefe).
"Who knows, I'm just really happy that he'll hopefully take on a couple of wickets for the Sixers."