VIDEO: Hardik Pandya Badly Cussed At A Fielder For Not Looking At Him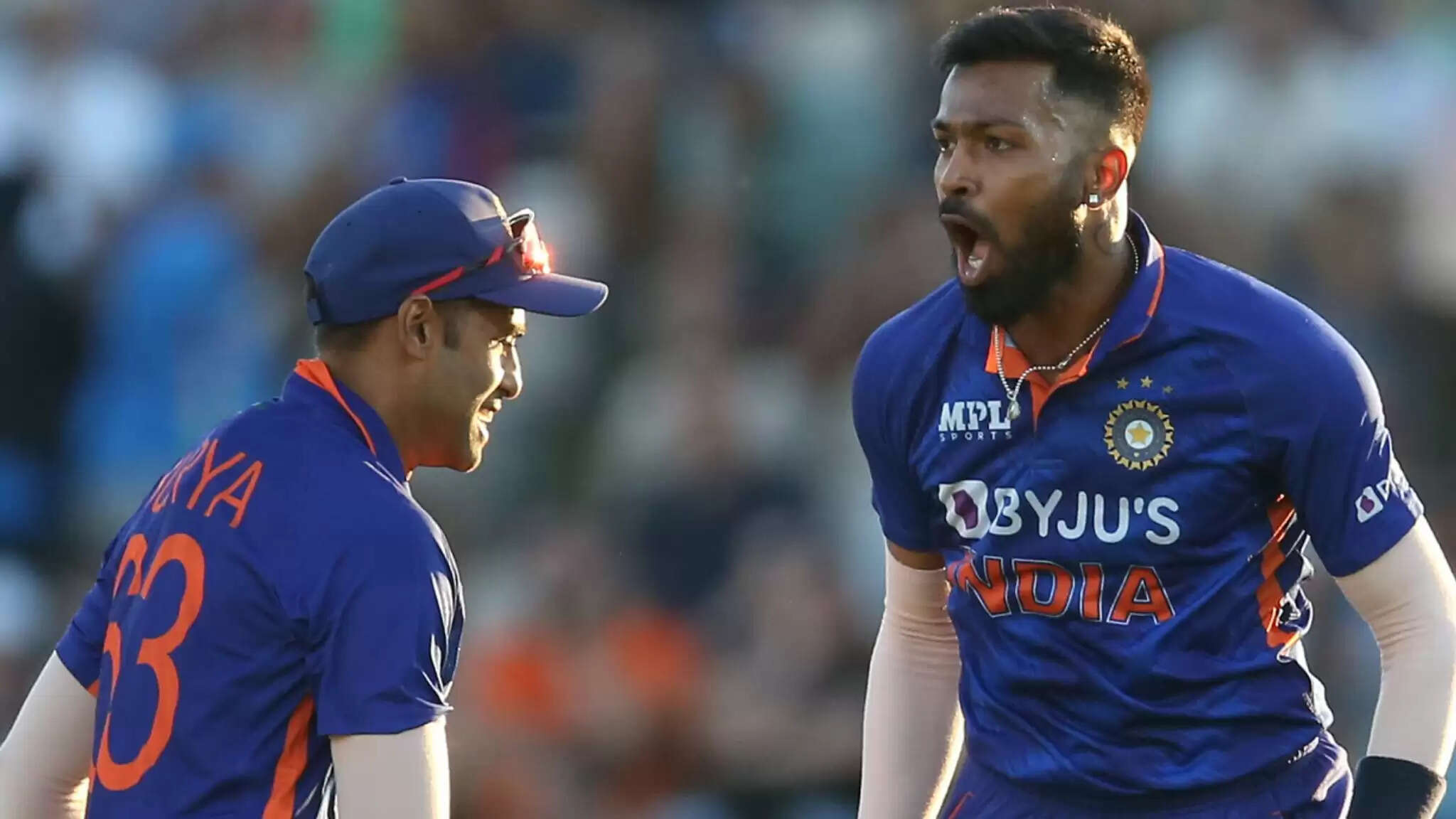 Due to his amazing performance in the first T20 match against England, the Indian all-rounder Hardik Pandya was named man of the match. The all-rounder delivered a blistering 51-ball innings in addition to picking up a career-high 4 wickets. He didn't have the same day in the second T20, though. He originally only managed to score 12 runs off of 15 balls before going for 8 runs in his first ever over.
After his very first over, Hardik Pandya wasn't happy. The all-rounder was recorded on a stump microphone cursing at a teammate. Even on television, he was overheard cursing in Hindi. The fielder didn't move where the 28-year-old cricketer instructed him to, so it appeared that he was not pleased.
Pandya was heard yelling, 'Mere time mere pe dekh, maa ch***ne gaya wo kya bol raha hai'. Which translates to English; 'Look at me when I am bowling, don't care what he speaks'. However, it is not known that on which player he yelled at.
Here is the video of the incident:
Rohit Sharma for caught on the mic saying, "mere time mere pe dekho, maa chudane gya vo"
🤣🤣🤣
love that #ENGvIND pic.twitter.com/orVtappfBe

— Mukul (@mukkkkul_) July 9, 2022


India was given the opportunity to bat by the home team, and they put up a valiant total of 170 on the scoreboard. The saviour turned out to be Ravindra Jadeja, whose 46-run performance supported the faltering Indian innings. Later, Bhuvneshwar Kumar absolutely put England on the back foot by sending Jason Roy back on the very first delivery and edging Jos Buttler to Pant in the subsequent over. Bumrah did unwind by throwing a fruit at the dangerous-appearing I am Livingstone.
After taking three hits while in the powerplay, England was never able to recover and win the game. The hosts were limited to 121 when their innings collapsed. Richard Gleeson's debut performance in the game saw him take three significant wickets, which was a huge plus for England. To avoid a rout, the Jos Buttler-led team will play at Nottingham, despite having lost the series.