Watch: Fans were not happy with the kind of attitude that Hardik Pandya showed to his fan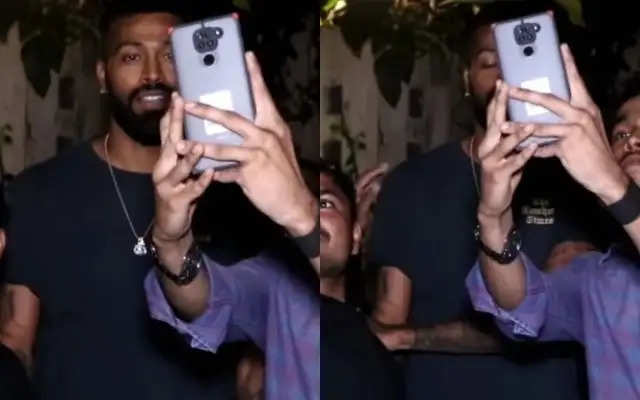 The flamboyant Baroda all-rounder Hardik Pandya is one of the finest all-rounders for India in modern-day cricket. The right-handed all-rounder made his international debut in a T20I match against Australia in January 2016.
After that, he went on to feature in 54 T20Is for India where he piled up 553 runs at an average of 20.48 and has a fabulous strike rate of 146.29. Moreover, he scalped 42 wickets for his nation in this format. Moving on, the latter has represented India in 11 Tests and 63 ODIs where he amassed 532 and 1286 runs and has bagged 17 and 57 wickets respectively.
However, he failed to impress with both the bat and the ball in the recently concluded mega-event of the 2021 T20 World Cup. As he got back from his back injury, Hardik Pandya was also not impressive at an in the 15th edition of the Indian Premier League.
Hardik Pandya shows attitude to a fan:
The 28-year-old has one of the unforgettable instances in his life when he came to the show "Koffe with Karan" which created a lot of controversy around him and KL Rahul. Besides, one of his fans caught him when he was coming out of a restaurant late in the night.
As usual, all the fans surrounded him and took selfies with the Indian all-rounder who was also giving poses for their pics. But the controversy has created when one of his fans put his hands on his shoulders and Hardik Pandya neglected it.
Also Read: Ravi Shastri named two contenders who can lead Team India after Virat Kohli and Rohit Sharma
The video went viral on social media platforms and a lot of fans were not happy with the gesture shown by the all-rounder. Meanwhile, a plethora of fans on the other side was giving their support to Hardik Pandya ahead of the Covid-19 which was the reason that he neglected the hand from his shoulder.
Watch the video here: