Watch - Suresh Raina dons CSK jersey during recent practice session, fans salute his 'loyalty'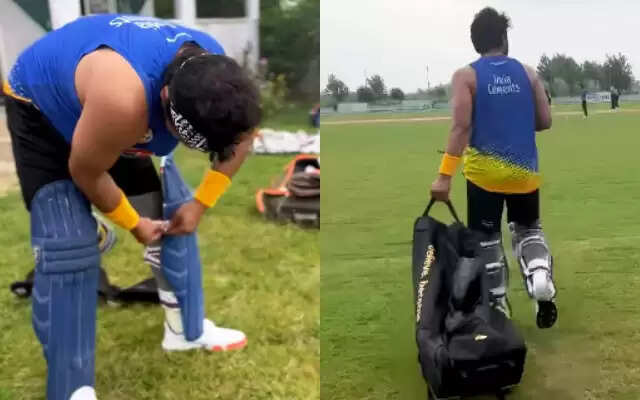 The former Indian cricketer Suresh Raina has caught the spotlight wearing a CSK jersey while preparing himself for the upcoming edition of the Indian Premier League.
The left-handed batter announced his retirement along with MS Dhoni on the same day. Since the day he announced his retirement, Suresh Raina didn't been up to the reputation of the fans and the CSK management as well.
During the 13th edition of the Indian Premier League, the star Indian all-rounder failed to aggregate runs with the bat as he ended up the season scoring just 160 runs after getting featured in 12 games for the side.
His lack of form with the bat forced Chennai Super Kings to drop him from the squad ahead of IPL 2022. Despite being dropped from the side, Suresh Raina didn't lose his hope and has once again started practising for the next season wearing the jersey of Chennai Super Kings.
He is important in this format: Wasim Akram
The former Pakistan cricketer who is known as the 'King of Swing' has come up with a statement after Shaheen Shah Afridi has been ruled out ahead of Asia Cup 2022. In a recent interaction with Star Sports, the former Pakistani pacer said, "Shaheen Afridi will be missed a lot.
He is important because of the new ball. In this format, if you have to restrict the opposition by taking early wickets and that is what he does. He attacks the stumps in all formats. There was criticism when he did not take a break but he is only 22."
"He has got a knee injury which takes time to heal and you always fear that it might come back. He is one of the world's top three bowlers so a big setback for Pakistan. There is still pace in the bowling department but there is no variation. They all are right-handers," said Wasim Akram.
Watch the video here:
Guy had so many reasons to delete stuff but still donning the CSK kit instead. Talk about loyalty. pic.twitter.com/JYcoiBqaPI

— Heisenberg ☢ (@internetumpire) August 24, 2022