Watch - Riyan Parag reveals the heated banter with Harshal Patel & Mohammed Siraj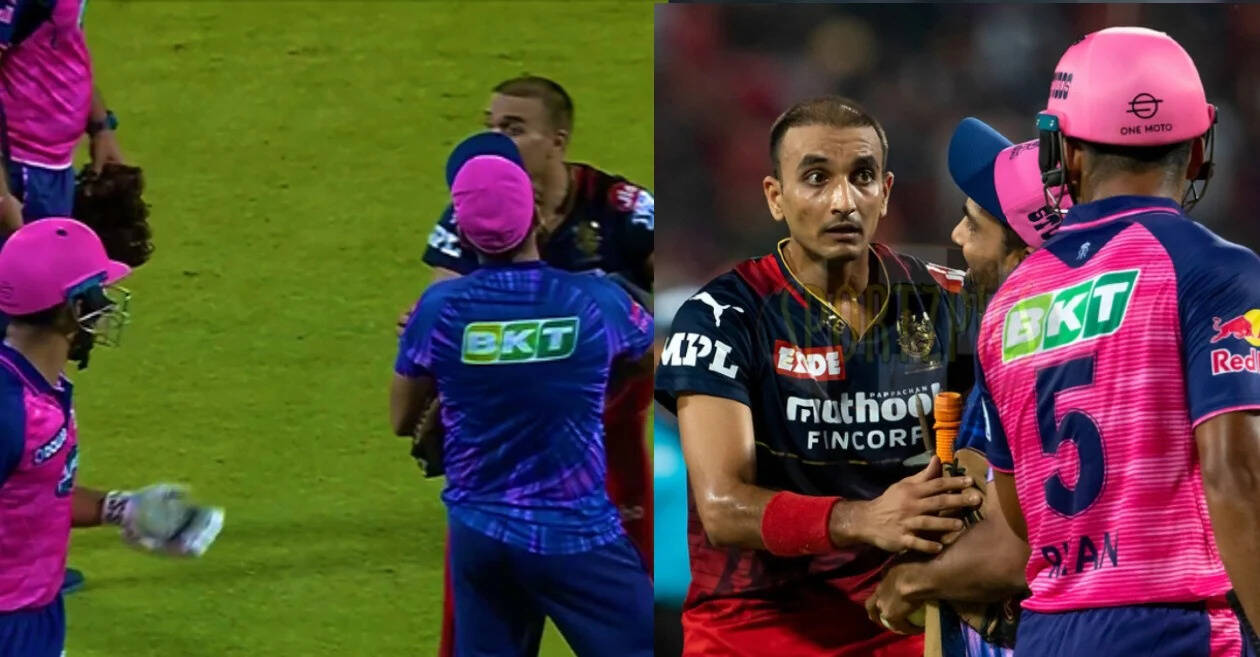 The right-handed all-rounder Riyan Parag has finally revealed the verbal banter between him and Axar Patel during a match against Rajasthan Royals and Royal Challengers Bangalore.
That was the 39th match of the Indian Premier League, where Rajasthan Royals bowled out the opposition for 115 runs and won the game by a margin of 29 runs.
Batting first, Rajasthan Royals scored 144 runs with the help of Riyan Parag's unbeaten 56 off 31 balls which included 3 fours and 4 sixes. With the ball, Kuldeep Sen, Ravichandran Ashwin and Prasidh Krishna did the job and scalped 4,3 and 2 wickets respectively.
However, Rajasthan Royals lost the finals against Gujarat Titans, as they failed to post a good total on the board. Chasing the target, Hardik Pandya, Shubman Gill and David Miller helped their side to chase down the total posted by Rajasthan Royals and become the champions of this edition.
I am just showcasing my abilities: Riyan Parag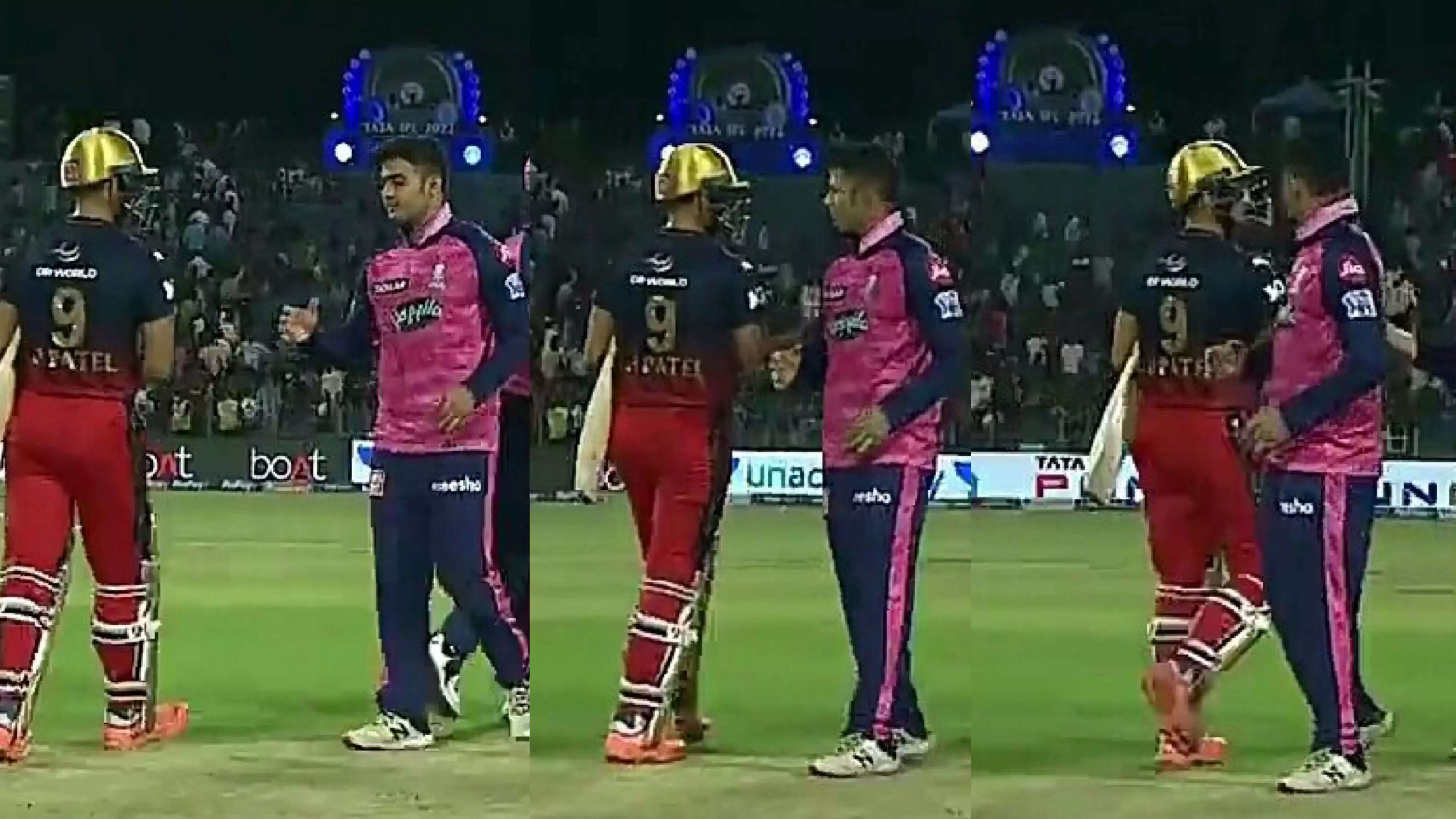 After winning the match against Royal Challengers Bangalore, Riyan Parag was named Man of the Match for his prolific performance with the bat. In the post-match presentation, the right-handed batter said, "A bit of satisfaction.
The Royals have shown faith in me for the last three years, and I am paying them back bit by bit. I love pressure and I am just showcasing my abilities."
Also Read: "That's the only format he should play going into the T20 World Cup 2023" - Ravi Shastri
"During the time-out, Sanga came out and we agreed that 140 was a good total on this wicket. We decided to go big in the last two overs. I wanted to target Hasaranga in his second over, but we lost wickets, and so I had to strategize and go after Hazlewood and Harshal," he added.
However, at the end of the first half of the game, Riyan Parag had a verbal banter with Harshal Patel. And, in one of his Rooter streams, the right-handed batter revealed what both the players argued on the field.
Watch the video here:
Some clarification by Riyan Parag about the "Twitter made Controversies" in his Rooter Stream today -

With Harshal and Siraj:- pic.twitter.com/xFPp5xurdE

— iThunder (@HiPrsm) June 4, 2022