WI vs IND: Watch - Shikhar Dhawan's brilliance gets India back into the game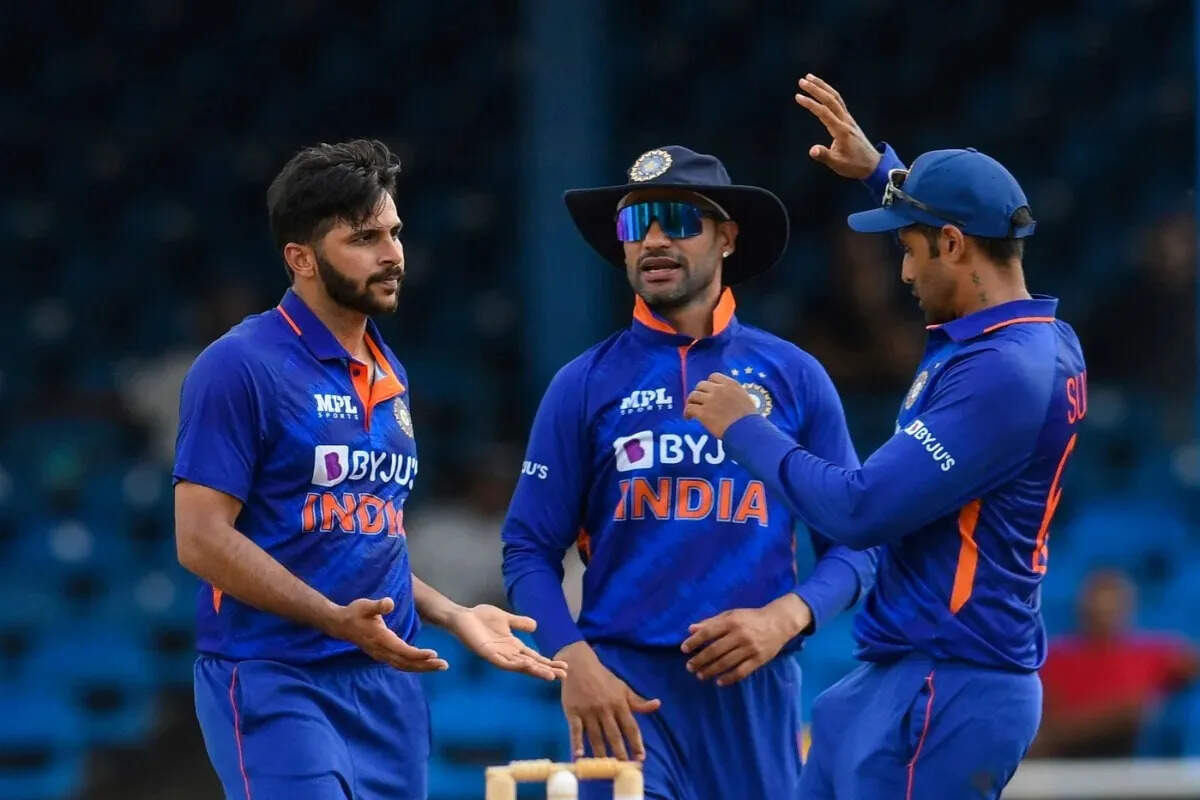 After defeating the hosts in the first One-day game, Team India won the second ODI against the West Indies by a slim margin of 2 wickets, clinching the ODI series with one game remaining.
The two teams played another fantastic game of cricket. Without having any notable players in the lineup, Team India successfully tracked down the 312-run target to win the series. This series disproves the claims that One Day International cricket is waning in popularity and glory and demonstrates that the game is still alive.
In the second ODI, Axar Patel was the hero for India, scoring his first ODI fifty and helping Team India win in the final over. 3 fours and 5 sixes were part of Axar Patel's amazing undefeated 64 runs off just 35 balls.
When the team required 6 runs from the final 3 balls, that was the biggest moment of the game. Axar Patel was on strike and faced Mayers, who had been outstanding throughout the innings with the ball.
He scored the game-winning six over long off to give India the victory. After Patel's incredible catch, all of Team India's players leapt to their feet in jubilation. In the second ODI, Axar Patel was again named man of the match for his game-changing performance.
Sanju Samson and Shreyas Iyer also made significant contributions to the run chase. Iyer contributed 63 runs, while Samson scored 54. However, during the game, Shikhar Dhawan's attacking intent on the field got India back into the game which helped them to get back-to-back wickets in a quick session.
Watch the video here:
July 24, 2022
July 24, 2022