VIDEO: Sarfaraz Ahmed Was Clean Bowled By His 5-year-old Son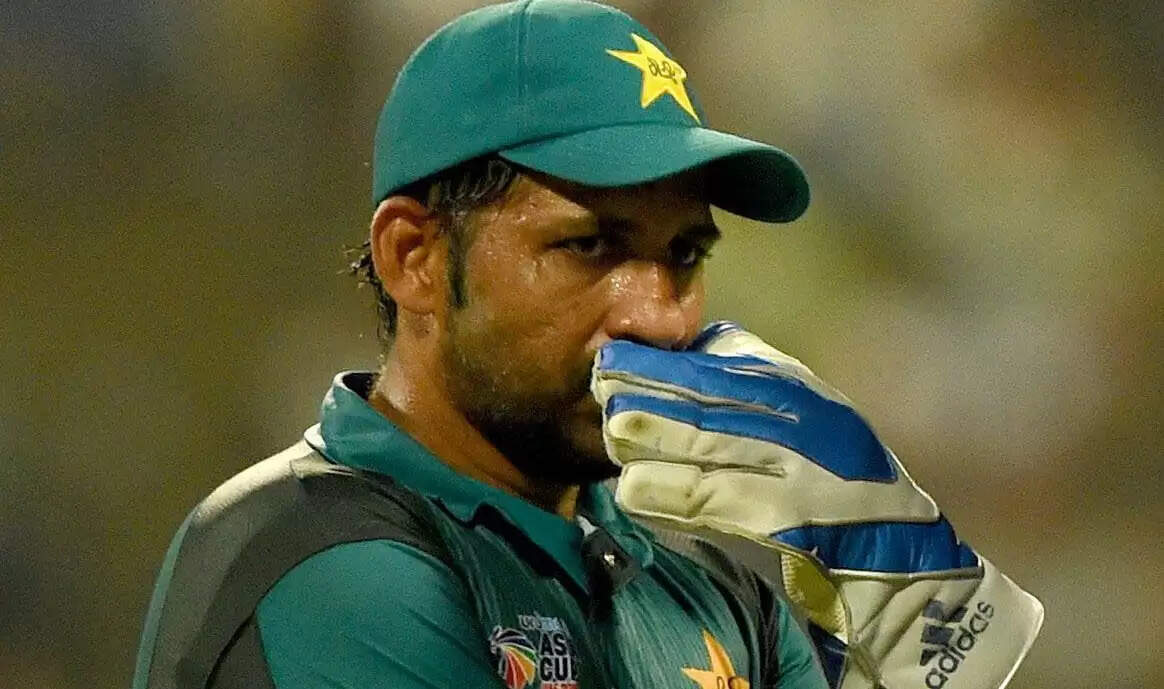 A video of Sarfaraz Ahmed, the captain of Pakistan who won the 2017 Champions Trophy, getting clean bowled by his son Abdullah while playing some street cricket in Pakistan is going popular on social media.
After Pakistan failed to advance past the group stages of the 2019 World Cup, Sarfaraz's captaincy and play came under fire. Sarfaraz had led Pakistan to their first ICC trophy with the victory over India at Lord's in 2017.
Sarfaraz Ahmed subsequently lost his position in the team to Mohammed Rizwan and wasn't part of the squad who reached the semifinals of the 2021 T20 World Cup, earning a commanding win of 10 wickets against India.
Because of the intense scrutiny and pressure that come with playing at the highest level, Sarfaraz has already stated that he does not want Abdullah to start playing cricket.
During a recent interaction with a local channel, Sarfaraz Ahmed said, "Abdullah is passionate about playing cricket. But I don't want him to become a cricketer. Actually, being a cricketer, I suffered many things that I don't want Abdullah to face. It's human nature. Being a cricketer, I want my brother or son to be selected immediately. Otherwise, it hurts."
However, Abdullah is said to be extremely interested in cricket and to love the game, especially quick bowling. Even at his young age, he put his skills to show as he delivered an inch-perfect yorker to his father, knocking down the boxes being used as stumps in the game of street cricket.
Shabash Beta Abba ki he wicket he ura di 👏👏🔥 @SarfarazA_54 pic.twitter.com/rpvdxcNUVv

— Thakur (@hassam_sajjad) June 20, 2022

In the video, the father and son combination can be seen surrounded by a group of people, who cheer when Abdullah's yorker sneaks under Sarfaraz's bat. Sarfaraz, a proud father, cannot help but smile at his son's deception.
Sarfaraz played his final T20I on the visit to Bangladesh in November 2021, while his final ODI was against South Africa in April 2021 at Centurion. He was also seen guiding the Quetta Gladiators this season as they finished fifth in the Pakistan Super League standings.