VIDEO: Mohammed Siraj pumped up after dismissing Joe Root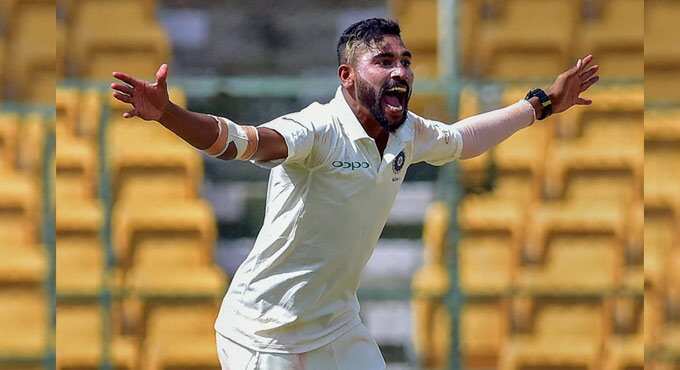 During a Test, things might get challenging because of the struggle between bat and ball in England when the weather is continuously ruining things. Joe Root, on the other hand, is one of those batters who is in the best shape of his life, and Mohammed Siraj's response after dismissing the player revealed how much the wicket meant to him.
Rain has repeatedly interrupted the second day of the Test match between England and India at Edgbaston. Both sides have struggled to maintain the momentum since they frequently have to leave the field. India scored 416 earlier in the day thanks to captain Jasprit Bumrah's 29 off 14 balls, which ensured India's victory. James Anderson, an English pacer, did succeed in taking five.
The bowler Jasprit Bumrah was at the top of his game when England stepped out to bat, troubling the top-order English hitters. He has taken three wickets thus far, keeping India ahead of the competition. However, Joe Root is a hitter who has over the years caused problems for the Indian bowlers. Root's performance against New Zealand was evidence that he is the player to sign.
After receiving the ball, Mohammed Siraj, who had a great game against England last year, was back to his best. The right-arm fast bowler was facing Root, and on the first five deliveries of the over, he disturbed him.
On the final pitch of the 22nd over, Mohammed Siraj caused the ball to swing back in, putting Joe Root in a tricky situation as he attempted to cut the ball away but was only able to get the splice of the bat as it comfortably fell into wicket-keeper Rishabh Pant's arms. In his time there, Root made 31 from 67 balls.
Watch the video here:
SIRAJ GETS THE BIG FISH 🔥

A good delivery that Root gloves through to Pant, and #TeamIndia are well and truly on 🔝 🤩

Tune in to Sony Six (ENG), Sony Ten 3 (HIN) & Sony Ten 4 (TAM/TEL) - (https://t.co/tsfQJW6cGi)#ENGvINDLIVEonSonySportsNetwork #ENGvIND pic.twitter.com/zc6q5RsbaY

— Sony Sports Network (@SonySportsNetwk) July 2, 2022