TNPL 2022: Watch - N Jagadeesan makes an obscene gesture after being 'Mankaded' by Baba Aparajith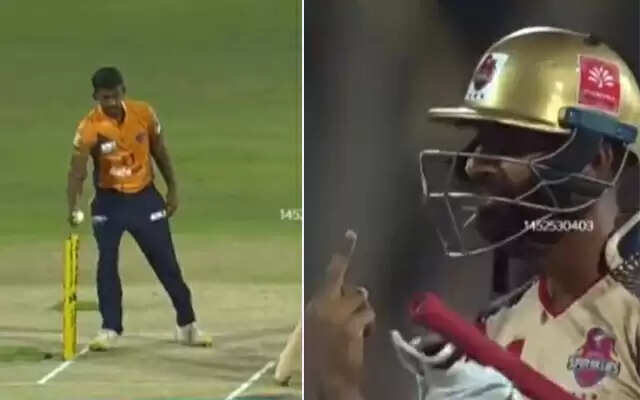 After the Covid-19 pandemic, the Tamil Nadu Premier League (TNPL) returned to the action on 23rd June, Thursday. In addition to that, Coimbatore is all set to host the finals for the first time on 31st July, Sunday.
Coming to that point, Chepauk Super Gillies have locked horns with Nellai Royal Kings in the opening game of this season. The skipper of Chepauk Super Gillies, Kaushik Gandhi won the toss and asked the opposition to bat.
Batting first, Nellai Royal Kings posted a well defendable total of 184 runs on the board. Sanjay Yadav has looked in top-notch form with the bat, smashing 87 off 47 balls with the help of 5 fours and 6 sixes under his belt.
Laxmesha Suryaprakash, the opening batsman of the side also displayed some quality shots and added 62 runs for his team. With their help, Nellai Royal Kings posted a total of 184 runs on the board. Chasing a huge target, the skipper of the side, Kaushik Gandhi provided a good start for his team.
Summary of the match: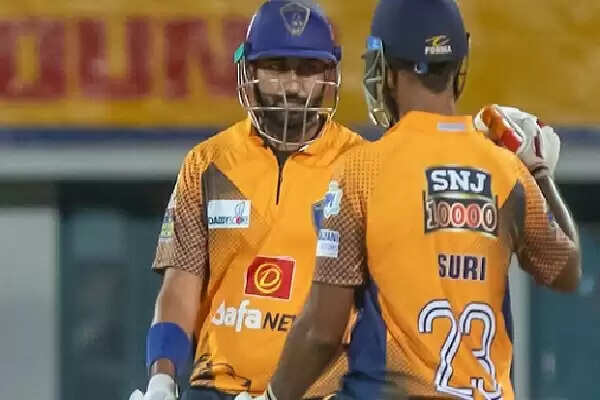 With wickets falling on one end, Kaushik Gandhi took the charge and scored 64 runs and had to walk back to the dressing room after getting dismissed. However, some power-packed performances from Sonu Yadav and S Harish Kumar have helped them to tie the game.
Despite their good performance, Chepauk Super Gillies lost the match in the Super Over as they failed to defend 10 runs in the single over. Sanjay Yadav has been named Player of the Match for his unbeaten 87 runs and shared a few words in the post-match presentation.
"It's very close. They played really well. We have to appreciate them. At last, we fight and won. I'm playing from, I think this is my 6th year. Every match we gain experience. Playing for 5 years, we should perform well.
Also Watch: Virat Kohli gets furious at the umpire after being given out in the warm-up match
All the contributions in the bowling department has been good and it's happy to win. I try to finish the game. I take it till the end, I know I can hit big shots, but if I start and end well, it will be good for the team," Sanjay Yadav was quoted as saying by Cricbuzz.
Besides, during the game, the wicket-keeper batter of Chepauk Super Gillies, Narayan Jagadeesan has been 'Mankaded' by Baba Aparajith when he was batting on 25 runs. But the senior Tamil Nadu cricketer was not happy with that as he left the field showing his middle finger toward the opposition cricketers.
Watch the video here:
June 24, 2022