Shoaib Akhtar shares heartfelt message to his fans after undergoing knee injury in Australia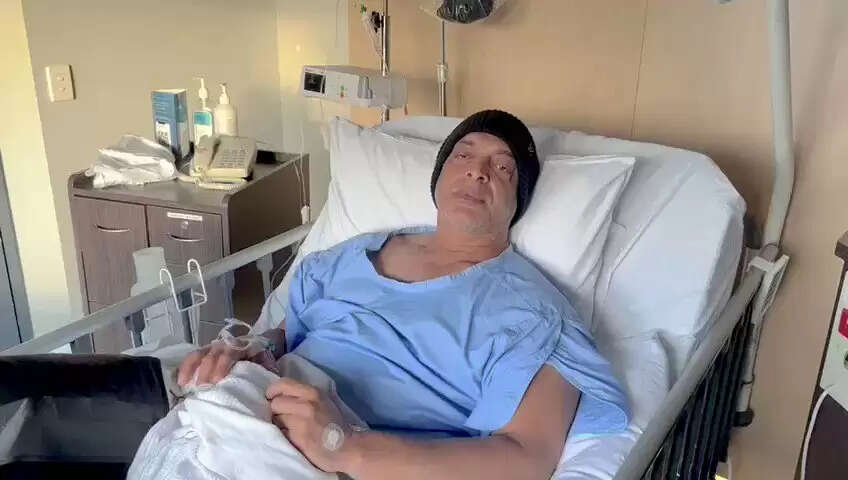 The former Pakistan pacer who is known as 'Rawalpindi Express' Shoaib Akhtar has caught the headlines recently for Mohammed Amir's retirement from the longest format of the game and has undergone knee surgery as well.
The former Pakistani cricketer took to his official Twitter and Instagram handle and informed to his fans about his knee surgery. After his retirement, Shoaib Akhtar created a name for himself on social media platforms as he often makes no time to question the cricketers, including his nation for their performance on the field.
And, according to the reports, the surgery of the former right-arm pacer has gone around 6-7 hours and the way he talked to his fans got a lot of attention for his heartwarming words.
He posted a video of him on his official Twitter handle, captioning, "For all my fans, my knee operation has been successfully completed in Australia. I have just made a short video for all my loving and caring fans. Remember @shoaib100mph in your prayers. #ShoaibAkhtar#Pakistan."
He bowls exceptionally during the death overs: Salman Butt
The former cricketer from Pakistan, Salman Butt has recently come up with an interesting statement on India's difficulties without having Jasprit Bumrah in the Asia Cup 2022.
A few days back, the Board of Control for Cricket in India (BCCI) announced that Harshal Patel is not available for the Asia Cup which was followed by Jasprit Bumrah's update as well.
In that case, Salman Butt shared his thoughts on his YouTube channel, saying, "India will surely miss Jasprit Bumrah. It does make a lot of difference when a bowler like Bumrah is missing.
Also Watch: Yashika Bhatia slips and fell on the ground during the CWG Final against Australia, Smriti Mandhana in splits
He is a high-class bowler and also has a lot of experience. He bowls exceptionally during the death overs and is also very effective with the new ball and is a matchwinner," was quoted as saying by CricTracker.
"India have given a lot of exposure to their young pacers. They are all quite young but not new to international cricket. They have been playing a lot of cricket and will be high on confidence. While Bumrah is the best of them all, the rest are also not very new to the scene," he added.
Here is the video posted by Shoaib Malik:
For all my fans, my knee operation has been successfully completed in Australia. I have just made a short video for all my loving and caring fans . Remember @shoaib100mph in your prayers. #ShoaibAkhtar #Pakistan pic.twitter.com/PtkbWZUYeM

— Shoaib Akhtar (@shoaib100mph) August 28, 2019