ENG vs IND: Watch - Fan breaches security and enters the ground during Edgbaston Test, moved out by security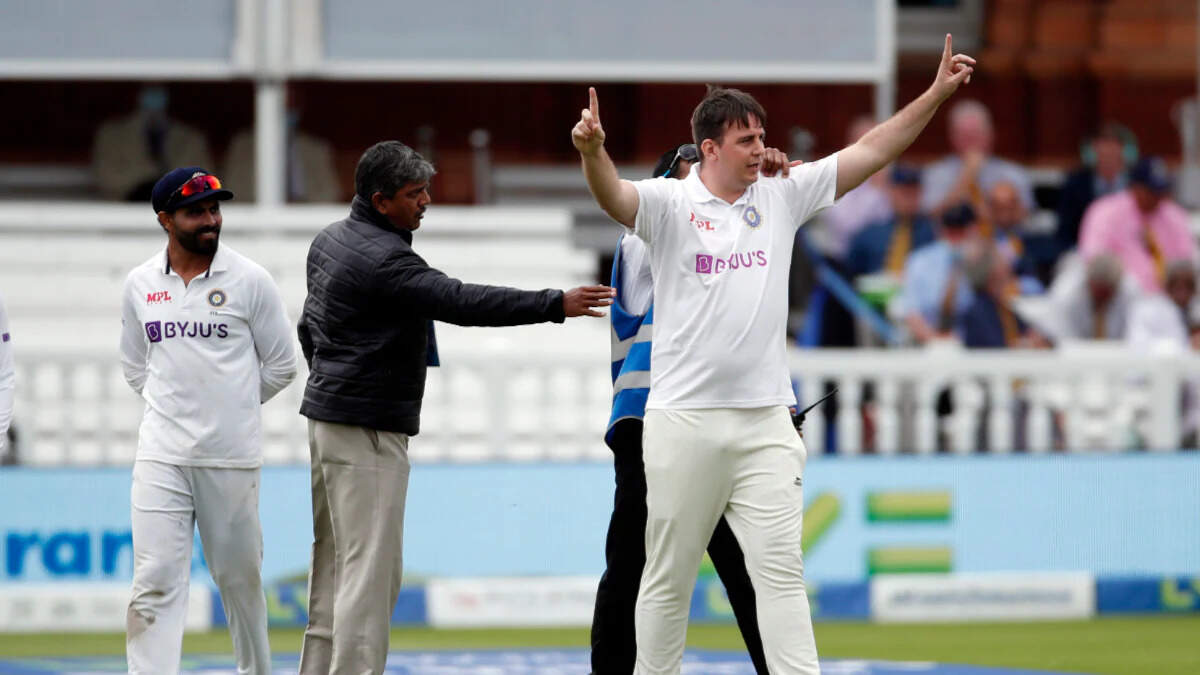 The rivalry between India and England started on 1st July, Friday at Edgbaston with a lot of expectations on both sides. The skipper of England, Ben Stokes won the toss and asked the visitors to bat first. Cheteshwar Pujara opened the innings with Shubman Gill without Rohit Sharma.
James Anderson provided the first breakthrough for India by sending back Shubman Gill for 17 runs. The right-arm pacer continued his domination over Cheteshwar Pujara as he got him for the 5th time in his career.
After his dismissal, Matty Potts got both the wickets of Hanuma Vihari and Virat Kohli for 20 and 11 runs. Shreyas Iyer also returned to the dressing room after being dismissed by James Anderson on 15 runs.
But Rishabh Pant and Ravindra Jadeja took the charge and added dominated the opposition bowlers. However, Rishabh Pant missed his well-deserved 150, as he was dismissed by Joe Root on 146 runs.
Besides, most of the Indian fans waited for the arrival of Jarvo who intruded in the previous Tests. But once again, a fan came as the 12th man for Team India and the video went viral on social media platforms.
Told him that we need him more as a bowler: Rahul Dravid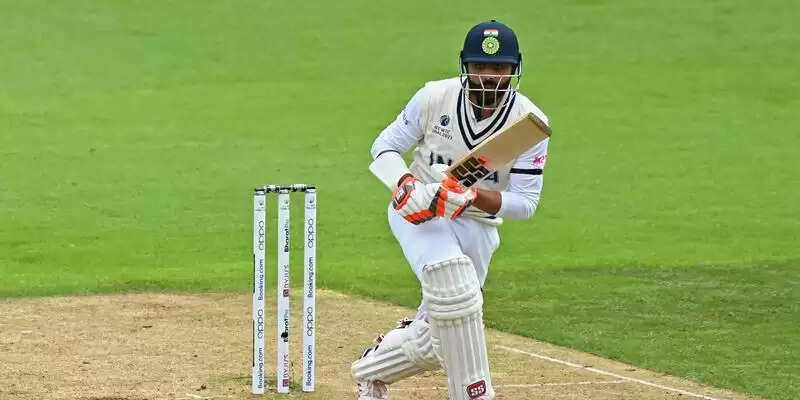 The head coach of Team India, Rahul Dravid shared a lot about Jasprit Bumrah with the host broadcaster, saying, "I think he (Jasprit Bumrah) is a very thoughtful individual, understands the game very well. Also, he commands the respect of the team, which is very important as a leader.
Bowling changes, field changes obviously will only get better with time. It's a new challenge. It's not easy for a fast bowler to captain, he's got to think about his own bowling too. Have had a few conversations with him, and told him that we need him more as a bowler."
"Captaincy is something that you'll get better at as you do it more. Lot of talks about England and their style of batting. I'm looking forward to it. The quality we have in our fast bowling is something that we take pride in.
They have performed all over the world and I think it's going to be an interesting contest. It's about focusing on ourselves, then on the opposition.
Hitting the top of off stump is still a very good ball and it's about hitting that spot consistently. If they (England) have the skill to attack our best deliveries, then good luck to them," he added.
Watch the video here:
Jarvo 2.0 pic.twitter.com/UUFK0Y4FC0

— tuckage (@tuckage78) July 1, 2022