Asia Cup 2022: Watch - Virat Kohli takes selfie with Pakistani fan after stopped by security guards in Dubai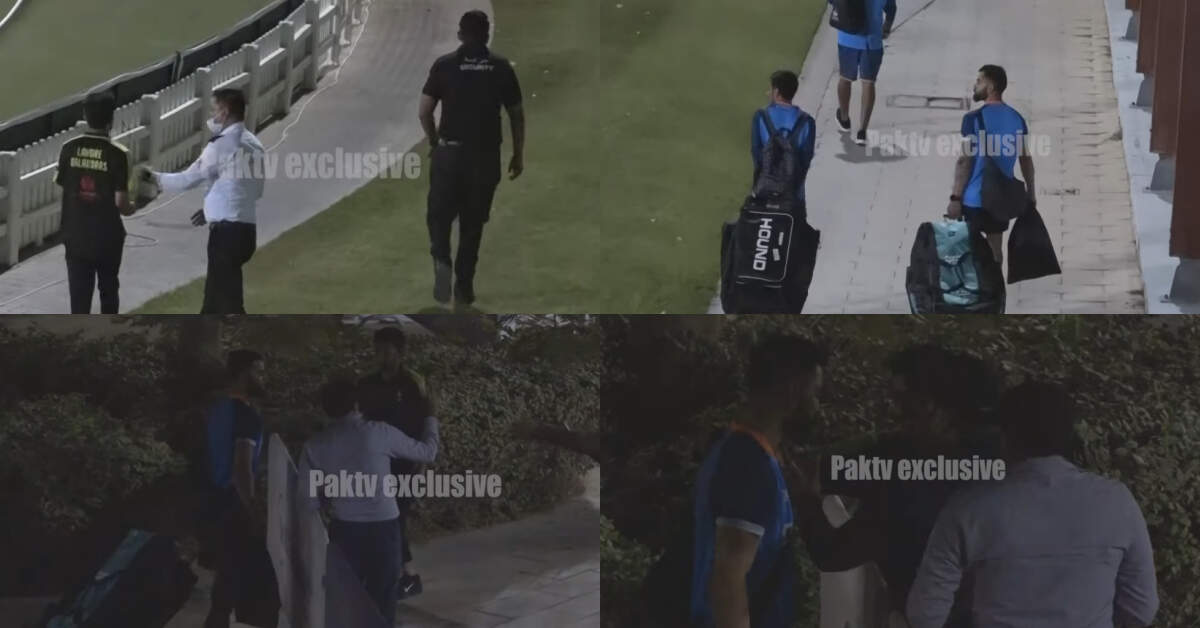 The former Indian skipper who is addressed as 'King of Cricket', Virat Kohli has been seen smashing the bowlers in the first practice session in Dubai ahead of their first encounter against Pakistan.
However, the veteran Indian cricketer's poor form with the bat during the Test and One-day series against England. Notably, the 33-year-old has failed to get past the 20-run mark in the three-match ODI series against England. Following his back-to-back failures, Virat Kohli got some rest during the recently concluded West Indies and Zimbabwe tour.
As of now, all the cricket fans were expecting the run machine to make his come back in the riveting contest against Babar Azam-led Pakistan in the Asia Cup which is scheduled to be played on 28th August, Sunday. However, Virat Kohli has made the day of a Pakistani fan in Dubai as he clicked a picture with the opposition fan after being ignored by security.
A Pakistani fan clicks a photo with Virat Kohli: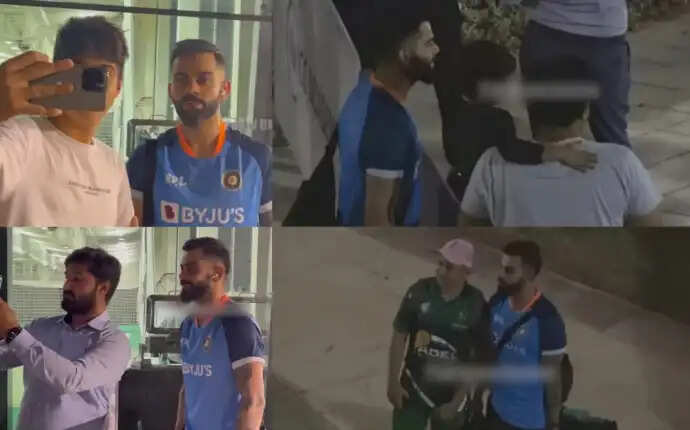 In Dubai, Virat Kohli was seen walking on the ground but the security didn't allow the Pakistani fan to go around the former Indian skipper. However, the Pakistani fan screamed at Virat Kohli that he came here from Pakistan to take a picture with him and Virat Kohli made up his mind and decided to click a picture with him.
The fan named Mohammad Jibran shared a few words in a recent interaction with PakTV and said, "I am not a fan of anyone but Virat Kohli, for whom I have come from Pakistan hoping to get a picture clicked with him.
I waited for an entire month for this so the moment he finished his practice and was about to go back to his hotel, I tried a lot. He is an amazing person besides being a fabulous cricketer. He listened to me and agreed to my request of getting the selfie clicked."
Watch the video here: