"You were in nappies when he made his debut. Show some respect" - Indian fans slam Marnus Labuschagne for his response to Sachin Tendulkar
On Friday, 27th July, the Women's T20 tournament at the Commonwealth Games 2022 kicked off between two giants, India and Australia at the Edgbaston in Birmingham.
Ahead of the opening fixture between India and Australia, Sachin Tendulkar who is recognised as the 'God of Cricket' wished the Indian team for their campaign in the Commonwealth Games via his official Twitter handle.
However, the Australian cricketer, Marnus Labuschagne also reacted to the tweet but ended up in a controversy among the fans on the social media platform.
"Wonderful to see cricket back in the Commonwealth Games. Hope this takes our beautiful game to newer audiences. Best wishes to @BCCIWomen's team for their #CWG22 campaign," Sachin Tendulkar tweeted.
Replying to that, Marnus Labuschagne tweeted, "Agreed Sachin. Aus v India is going to be an amazing opener too." The right-handed batter didn't use the word 'sir' that all other current and former cricketers often used to call the Indian legend.
I was quick to read it and it really hit me: Marnus Labuschagne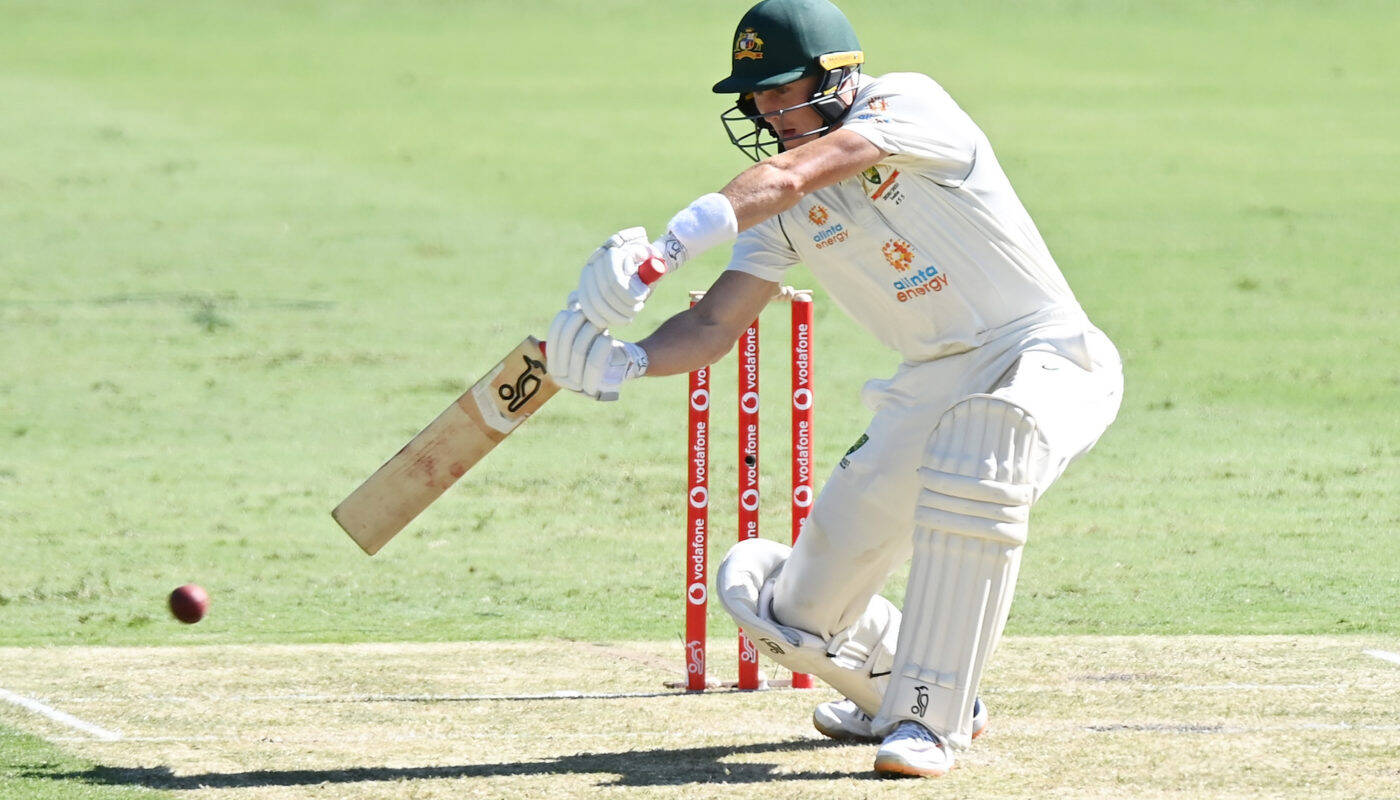 In 2020, the Indian maestro, Sachin Tendulkar was once asked about a current cricketer who reminds him of seeing himself on the field. In that case, the Indian stalwart named the Australian cricketer and said, "His footwork is so precise. So he would be the one I would say."
Also Watch: Arshdeep Singh cleaned up Akeal Hossain with a toe crushing in the 1st T20I
After reading this statement from a legend like Sachin Tendulkar, Marnus Labuschagne said, "It was pretty amazing, it's one that definitely when I saw it, I was quick to read it and it really hit me. Amazing words from someone of that calibre. I was very grateful for his words and just stoked really," was quoted by cricket.com.au.
However, fans are criticizing the Australian batsman for not using the suffix 'sir' while talking to a great like Sachin Tendulkar. Meanwhile, Indian fans burst out on social media and slammed Marnus Labuschagne for his tweet about the Indian maestro.
Here is the tweet of Sachin Tendulkar and Marnus Labuschagne:
Wonderful to see cricket back in the Commonwealth Games.
Hope this takes our beautiful game to newer audiences. Best wishes to @BCCIWomen's team for their #CWG22 campaign.

— Sachin Tendulkar (@sachin_rt) July 29, 2022
Agreed Sachin. Aus v India is going to be an amazing opener too 👏🏼

— Marnus Labuschagne (@marnus3cricket) July 29, 2022

See the reaction of the fans:
You were in your nappies labuschagne when he made his debut atleast give him some respect.

— Shivendra Singh (@shiv_speaks) July 29, 2022
Chill guys, that's how they address their own legends as well 😆 https://t.co/zz0ChODAXI pic.twitter.com/e1tMuprf4j

— Ananth L Upadhyaya (@iAnanthUpadhya) July 30, 2022
Shame on u marnus, He is not just God of cricket also great human. #SachinTendulkar https://t.co/iDzd5c6Lok

— Puneet Chhabra🇮🇳 (@PuneetChhabra1) July 30, 2022
Sachin? No Indian players talk to him like this. Show some respects

— 🏏 (@TweetECricket) July 29, 2022
Show that in their culture their parents don't teach how to respect others

— Jadeja Karmadeep 🇮🇳 (@IamJadejaKj18) July 29, 2022
Oyeee marnus maa baap ne kuch sikhya nhi ky ...
Badtameez
Sanskaarvihin
He is master of all ur aussie sir mind it

— Nitish Mishra 🇮🇳 (घर में रहें-सुरक्षित रहें ) (@nitishmishra421) July 30, 2022
You can use mr. Term. He is God of cricket. I know sir is not in your culture...

— मणिकांत कुमार शांडिल्य (@Manikan74446606) July 29, 2022