IND vs AUS: Watch - Netizens react after fans being assaulted by Hyderabad Police outside Rajiv Gandhi Stadium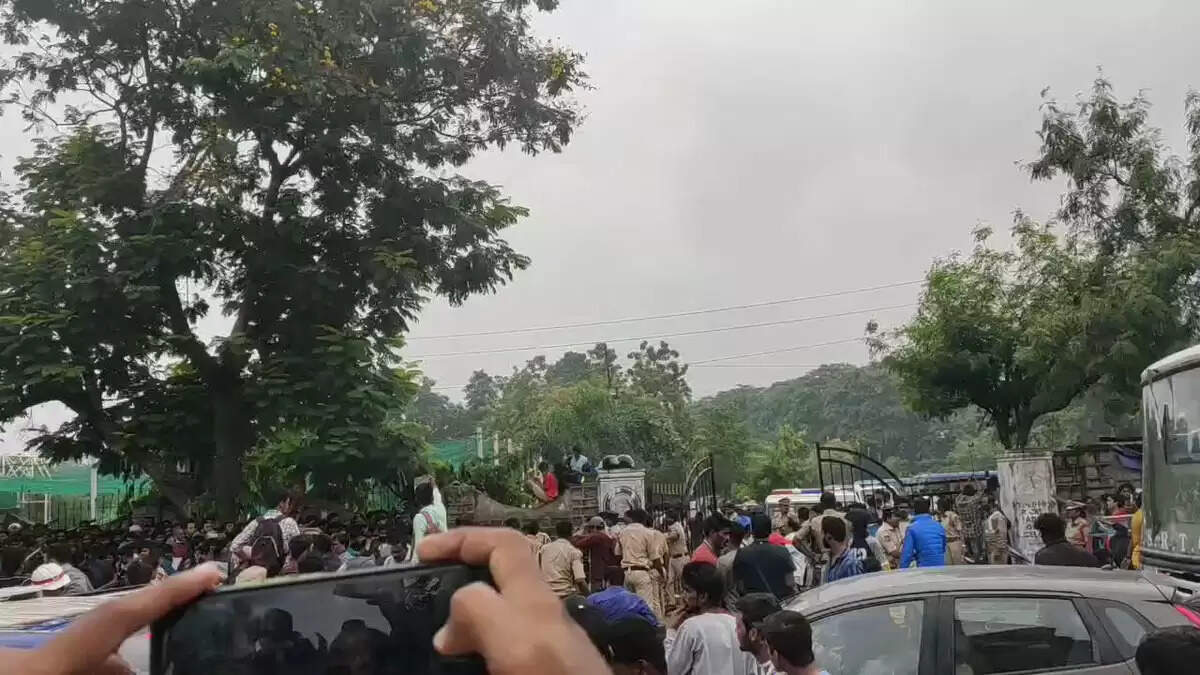 The Indian fans witnessed pathetic behaviour outside Rajiv Gandhi Stadium last Thursday, as the Hyderabad police attacked with sticks on the fans who were waiting to receive their ticket ahead of the clash between India and Australia.
The video of Hyderabad police assaulting the Indian cricket fans spread like a wildfire on social media platforms. Fans waited outside the Rajiv Gandhi Stadium to collect the tickets that they booked on online platforms. The tickets had extra costs of INR 200 for home delivery and thus the fans arrived outside the cricket field.
But the police of Hyderabad couldn't manage the crowd and hence, they decided to treat them with chaos to make them remain standing in the queue. It was all because of Hyderabad Cricket Association for their improper organization towards the riveting fixture of these two giants on Friday.
He is ready, nothing to worry about: Suryakumar Yadav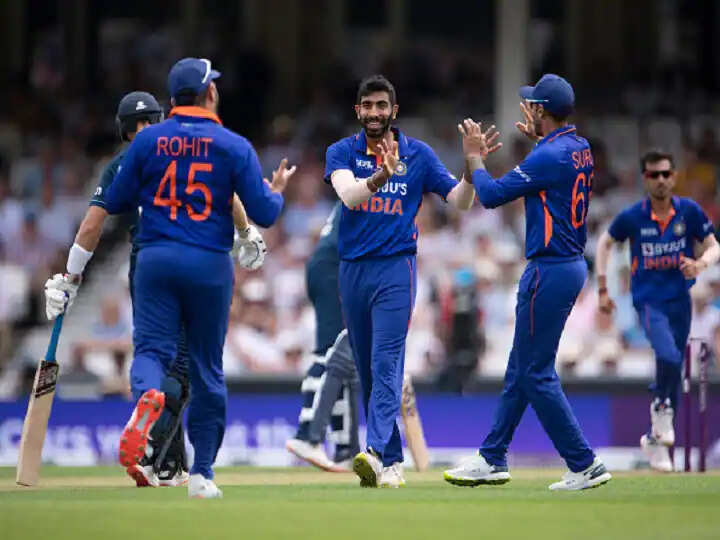 Ahead of the 2nd T20I, Suryakumar Yadav has come up with an interesting update about Jasprit Bumrah who is expected to make a comeback in the upcoming game against Australia.
During the pre-match conference, the right-handed batter shared a few words about Jasprit Bumrah's fitness and said, "Actually I am not aware of any such communication, it is not my department, you should not ask me about it (laughs), these are for physios and team management to answer.
But in the team, the environment is good and all are first-class fit and ready for second T20I. Absolutely, he is ready, nothing to worry," was quoted as saying by CricTracker.
Also Read: 3 changes India can make ahead of 2nd T20I against Australia in Nagpur
Talking about Harshal Patel's performance in his last outing against Australia, Suryakumar Yadav applauded the visitors for their aggressive intent against Harshal Patel and also backed the pacer for his poor outing with the ball.
"Actually after the last game, we didn't have any discussion but as you have seen last day the match went on long and there was also dew, and you also have to give credit to them, they kept attacking, we are trying our best," he added.
Watch the video here:
Chaos prevailed outside the Gymkhana ground of Secunderabad where thousands gathered to buy #IndiavsAustralia #T20 match tickets. Police use mild force. #Hyderabad pic.twitter.com/F4CLJHU4nr

— Ashish (@KP_Aashish) September 22, 2022
#HCA @azharflicks #shivalalyadav players ni select cheyadaniki corruption ye, chivariki ticket lu kuda na ra faaltu ga Azhar ga. #BCCI #IndVsAus pic.twitter.com/fpJTSdZAcZ

— venkat (@iazvenky) September 22, 2022
Complete chaos outside #Secunderabad gymkhana grounds. Crowd in large numbers gathered outside thr ground for purchasing #INDvAUS tickets.
Cops use mild force to control the situation#Hyderabad #HyderabadCricketAssociation pic.twitter.com/e99prQPTTx

— Siddharth KumarSingh (@siddharthk63) September 22, 2022
T20 IND vs australia match tickets at Gymkhana ground #Hyderabad #BCCI #hca #indiaVsAustralia #T20 pic.twitter.com/fXs2S19oQY

— Naveen Amboji (@naveenamboji) September 22, 2022
@BCCI #HyderabadCricketAssociation this is how hyderabad association issues tickets to fans ,Without separating offline and online counters creating headache to public . #HCA #HyderabadCricketAssociation is the worst ever. @KTRTRS sir please look in to it pic.twitter.com/GZvRnEDm8q

— Mani Varma (@ManiVarma_18) September 22, 2022
Police charge chesi andarini elagottesaru...🥲 Inka okka ticket kuda ivvaledu..#INDvsAUS #HCA Gymkhana grounds #tickets @KTRTRS pic.twitter.com/8VjO1OKK9s

— Ram-Puri (@Ram_Puri_) September 22, 2022
Konchem aithey sacchetondni moddala tickets, kojja lanjokdka @azharflicks nee ammani denga #Hyderabad #uppalstadium #INDvsAUS pic.twitter.com/mMJ2XhCTKP

— virat (@srivirat2489) September 22, 2022
#INDvsAUS
Massive Crowd Here at #Hyderabad pic.twitter.com/DH3rmvJqJW

— Priya Punia Fans Association President (@rickywatson_23) September 22, 2022
This is very horrible, you call us early in the morning for tickets just 2 days before match and now this happens.@KTRTRS@VSrinivasGoud @DonitaJose#Hyderabad#HyderabadCricketAssociation #hyderabadpolice #INDvsAUS #INDvsAUST20 @C4CRICVENKATESH @allaboutcric_ pic.twitter.com/I1pIfwpZ2t

— Prince (@urstrulyharish1) September 22, 2022
Complete chaos outside #Secunderabad gymkhana grounds. Crowd in large numbers gathered outside thr ground for purchasing #INDvAUS tickets.
Cops use mild force to control the situation.
Why @hydcitypolice beating the Cricket fans ?#Hyderabad #HyderabadCricketAssociation pic.twitter.com/4dYqnYDxHo

— RaviNani (@RaviNani9999) September 22, 2022