Anushka Sharma slams top news company for posting Vamika's picture on social media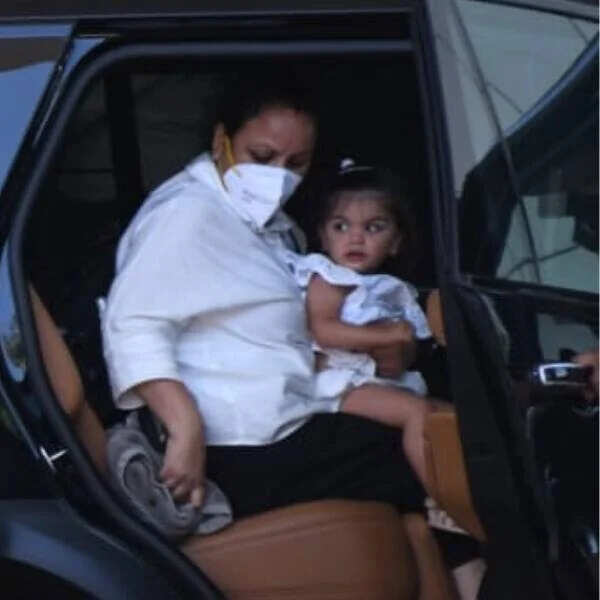 Anushka Sharma and Virat Kohli were spotted arriving back from their vacation on Monday afternoon at Mumbai's private airport. While Anushka was seen in an all-black ensemble with a boater hat, former India captain Virat Kohli kept his look light with an all-white dress. Meanwhile, shutterbugs didn't leave them alone as soon as they stepped out of the airport.
Meanwhile, upon their return, a major news organisation photographed them and posted Vamika's picture alongside them on social media, tagging them. While the celebrity couple has previously requested that the media refrain from doing so, Anushka felt compelled to comment on the incident.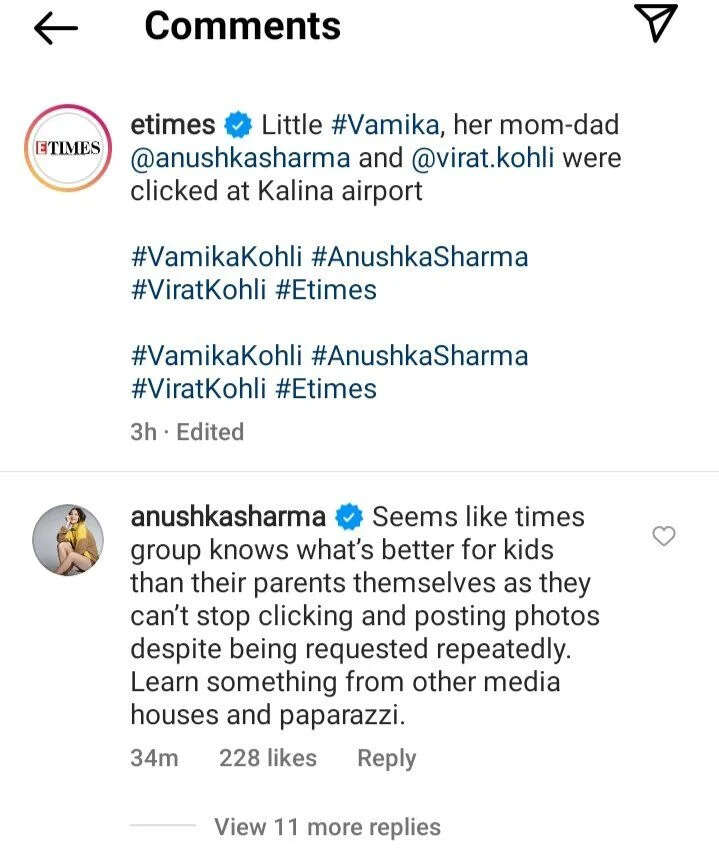 Notably, they were on a beach vacation, and while they did not reveal their destination, fans assumed it was the Maldives. Anushka Sharma also shared photos on Instagram on Sunday in which she was seen posing for the camera while using the timer mode. She also demonstrated to everyone how to take pictures by herself. "The outcome of taking your own photos," she captioned the post.
Anushka Sharma, on the other hand, had previously shared a photo of a baby carrier with Vamika's name written on it. She posted the photo to her Instagram stories. Anushka also wrote "Will carry you through this world and the next and beyond, my life."