Rahkeem Cornwall picks his all-time XI, didn't include a single Indian
Updated: Aug 6, 2022, 14:37 IST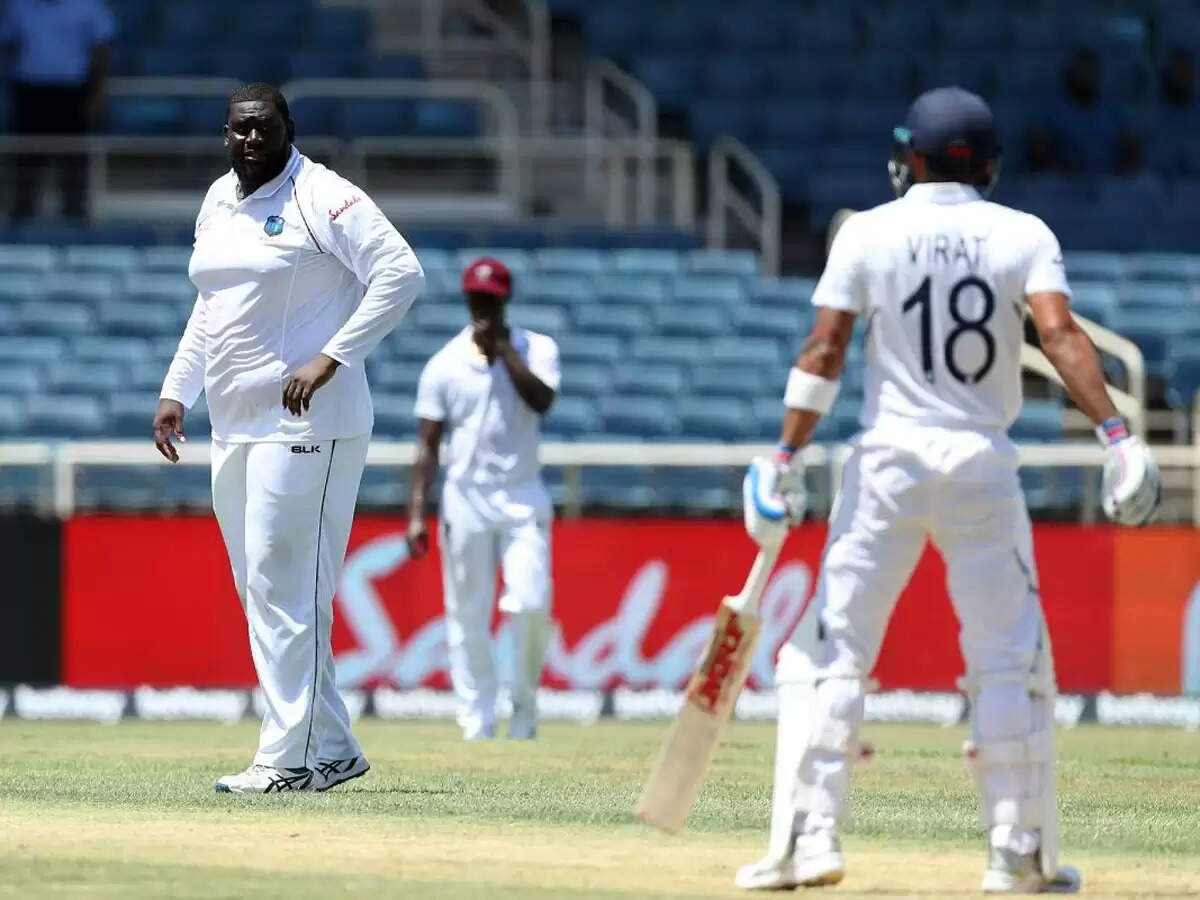 During an interaction with Cricketnmore, the West Indies all-rounder Rahkeem Cornwall has named his all-time XI. Shockingly, the tall and bulk West Indian cricketer didn't pick a single cricketer from the Indian team.
Moreover, he also not added the names of legendary cricketer Sachin Tendulkar, MS Dhoni and one of the best batters of the modern era, Virat Kohli.
Everyone knows the worth of Rohit Sharma at the top-order as Rahkeem Cornwall also dropped him from the xi. Meanwhile, the bowling all-rounder named two batters from the fab four of the modern era, Kane Williamson and Steven Smith.
Besides, having a look at his international career, the right-handed all-rounder has featured in 9 Tests for West Indies, where he scored 238 runs and scalped 34 wickets with the ball.
Not a single Indian is included in the all-time XI: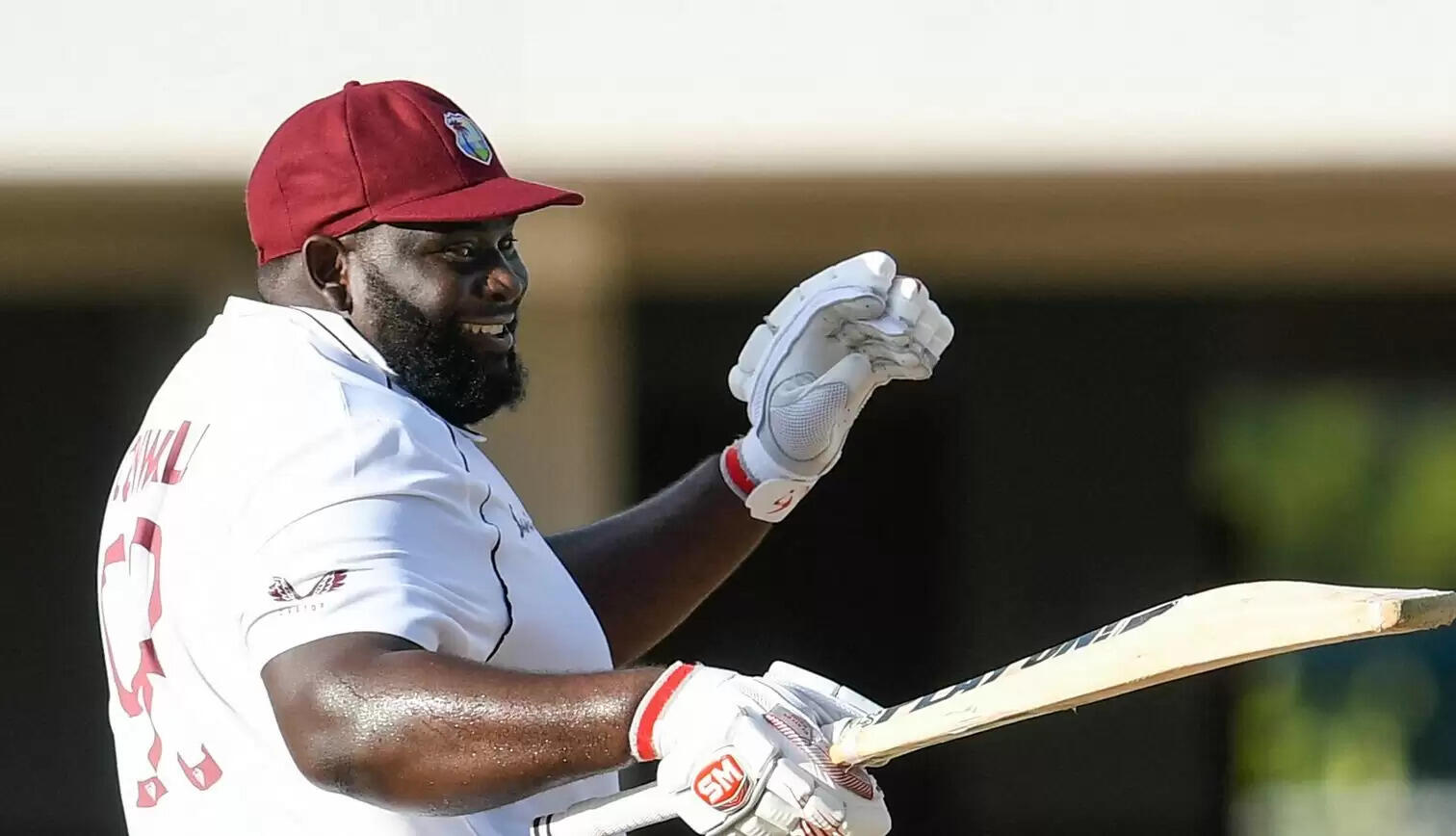 Rahkeem Cornwall was seen picking his all-time XI in a video posted by Cricketnmore. "Starting with the batting line-up I would go with Chris Gayle at the top he's a very destructive batsman he put's bowlers under pressure.
Secondly, I would go with Johnson Charles similar to Chris Gayle in his own way he's a very destructive batsman he will put bowlers under pressure as well. Batting at no.3 I would go with Kane Williamson. He's a very technical batsman.
Batting at no.4, I will go with Steve Smith. Similar to Kane but he is more aggressive in his own way. Batting at no.5, I will go with Kieron Pollard, he's a very hard-hitting batsman," Rahkeem Cornwall was quoted as saying in the video posted by Cricketnmore.
Also Read: India's predicted XI for the 4th T20I against West Indies
"No.6 I would go with Andre Russell, he will finish my innings for me and the team. As my captain batting at no.7 Darren Sammy he is the captain, I think he is a very good leader. No.8, my spinner would be Rashid Khan.
He is very good at spin bowling. At no.9 I would go Mitchell Starc from Australia, he's a very good fast bowler. No.10, I would go with Wahab Riaz. He is also very bowler in T20 cricket and no.11, Sunil Narine, the mystery spinner."
Rahkeem Cornwall's all-time XI:
Chris Gayle, Johnson Charles, Kane Williamson, Steve Smith, Kieron Pollard, Andre Russell, Darren Sammy (Captain), Rashid Khan, Mitchell Starc, Wahab Riaz, Sunil Narine.
Watch the video here: