Watch: Glenn Maxwell hits brilliant shot, leaves the chair damaged
Updated: Mar 4, 2021, 09:08 IST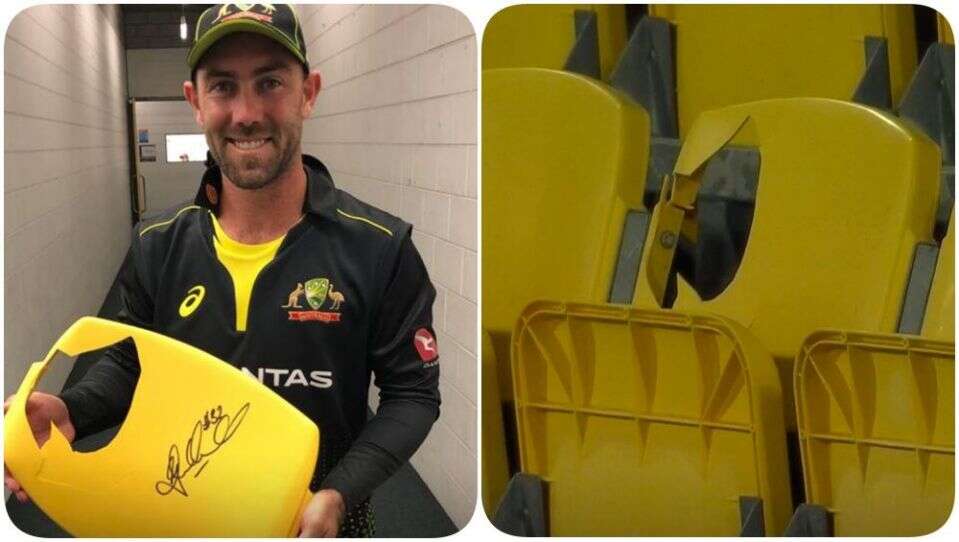 The Virat Kohli-led side "Royal Challengers Bangalore" has been criticised when they bought Glenn Maxwell for a whopping price of INR 14.25 crore ahead of the IPL 2021. In the last few years, Maxwell didn't live up to the expectations of the fans as he failed to score enough with the bat. However, he has been exceptional when it comes to international cricket where he dominates the opposition bowler all around the park.
Maxwell did the same in the ongoing T20I series against New Zealand. The Big Show failed to contribute with the bat in the first two games as he returned to the dressing room with single-digit scores. But the trend has changed in the 3rd match where Maxwell went on to tear apart the like of the Kiwi bowlers over the boundary line. Adding to that, he scored 28 runs in Jimmy Neeshams overs that included four boundaries and two maximums.
He scored 70 off just 31 balls before being dismissed by the pacer Tim Southee. However, with the help of Maxwell's 70 Australia posted a challenging total of 208 runs as New Zealand failed to chase the target and been surrendered to the Australian alley after scoring 144 runs on the board.
Still, New Zealand has the lead of 2-1 and will look to win the rest of the games. Speaking about Maxwell he will be watched closely in the upcoming edition of the IPL where he is going to represent the Royal Challengers Bangalore led by the Indian skipper Virat Kohli.
Moreover, there will be an extra two teams added ahead of the IPL 2022 where he can get a good deal if he fails to perform for RCB. He has to keep one more important thing that the T20 World Cup is going to conclude at the end of the year. So, it is a perfect chance for the Big Show to get back to his form as he knows the importance of the competition very well.