[Watch] Abid Ali feeds a cat during lunch break in the Bangladesh vs. Pakistan 2021 test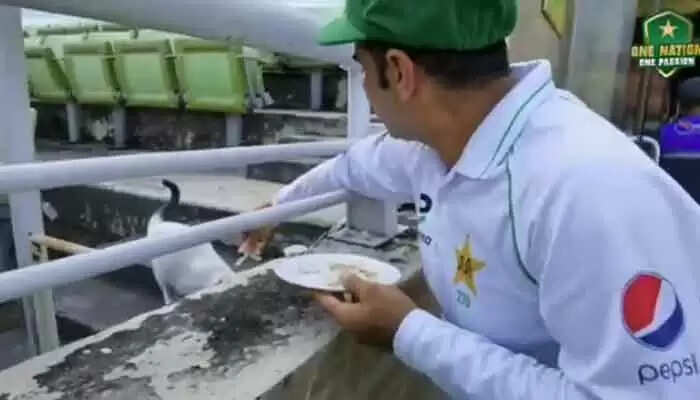 Pakistan's opening bat Abid Ali captured the hearts of the cricket universe by feeding a hungry cat at Shere Bangla National Stadium in Mirpur. Ali gave food to a cat during lunch break on the fifth day of the ongoing Bangladesh vs. Pakistan Test.
The Pakistan Cricket Board (PCB) shared a short video of Abid Ali feeding the cat on her official Twitter handle. They labeled the video like this:
"It's not just the players who have lunch."
The clip went viral on Twitter, with over 3,500 fans liking it in an hour. The video was retweeted by 425 users and more than 100 fans left comments below the post.
Regarding the Pakistan-Bangladesh game, the team led by Babar Azam currently has the upper hand in Mirpur. Due to several rain breaks, Pakistan declared its first innings at 300/4.
They defeated Bangladesh for 87 runs in the first innings and forced a replacement. Bangladesh are 96/4 after 32.2 overs in the second innings. The home side are still 117 runs behind. Pakistan will try to take the remaining six wickets and claim a win at Mirpur.There are at least 56 overs left in the current friendly between Bangladesh and Pakistan.
Read More | Pakistani Spinner Sajid Khan makes history with record bowling figures in just his fourth test
Pakistani fans will hope the rain gods don't stop the game and their team do the job as they will lose some valuable ICC World Test Championship points if the game ends in a draw.
Pakistan currently ranks second overall in the ICC World Test Championship. A win at Mirpur today could help Babar Azam's men consolidate their place in the top two.