USA cricket to host Ireland team in historic tour in deceember
Updated: Nov 26, 2021, 15:52 IST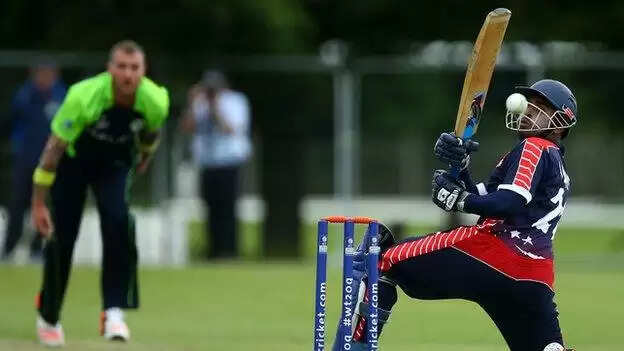 USA Cricket has announced its first ever home series against a testing nation when the men's national team host Ireland for two T20Is and three ODIs in Lauderhill, Florida in late December. The tour begins with the first T20I on December 22nd, followed by another the next day. The ODIs will be played on December 26th, 28th and 30th and will be used by Ireland in preparation for their onward journey to the West Indies for three Cricket World Cup Super League ODIs scheduled for early January.
DUBLIN, IRELAND & LOS ALTOS, CA - The Irish men's cricket team will be the first full member nation to tour the United States against the U.S. men's national team in Florida in December. The tour is played over the Christmas season and is the first multi-format white ball series between the two sides.
In addition, the Irish men's U19 World Cup squad will accompany the senior team for a preparatory camp and white ball series against the US U19 men before the Irish team competes in the ICC U19 Cricket World Cup in January West Indies.
The five-game series between the two senior teams includes two T20 Internationals and three One-Day Internationals, all of which will be played at Central Broward Regional Park Stadium in Florida. The series precedes Ireland's planned World Cup Super League Series with the West Indies in January in the Caribbean (venues and match dates to be announced shortly).
The Fixture Schedule:
D/N = Day Night Floodlit Fixture
20 December: T20 Warm-up match (details TBC)
22 December: USA Men v Ireland Men – 1st T20I (Florida; start 2pm local time)
23 December: USA Men v Ireland Men – 2nd T20I (Florida; start 7pm local time) D/N
26 December: USA Men v Ireland Men – 1st ODI (Florida; start 10am local time)
28 December: USA Men v Ireland Men – 2nd ODI (Florida; start 2.30pm local time) D/N
30 December: USA Men v Ireland Men – 3rd ODI (Florida; start 2.30pm local time) D/N
The dates for the additional training camp and three U19 men's games will be set and announced shortly. The Irish men's team will leave Dublin on December 16 and land in Miami. Following the series, the squad will head to the Caribbean on December 31st to prepare for the West Indies series. As part of the deal, Cricket Ireland is also pleased to announce that the USA men's team will be hosting a reciprocal tour to visit Ireland for a number of international matches over the next three years.