Tim Paine resigns as test captain in Australia because of the sexting scandal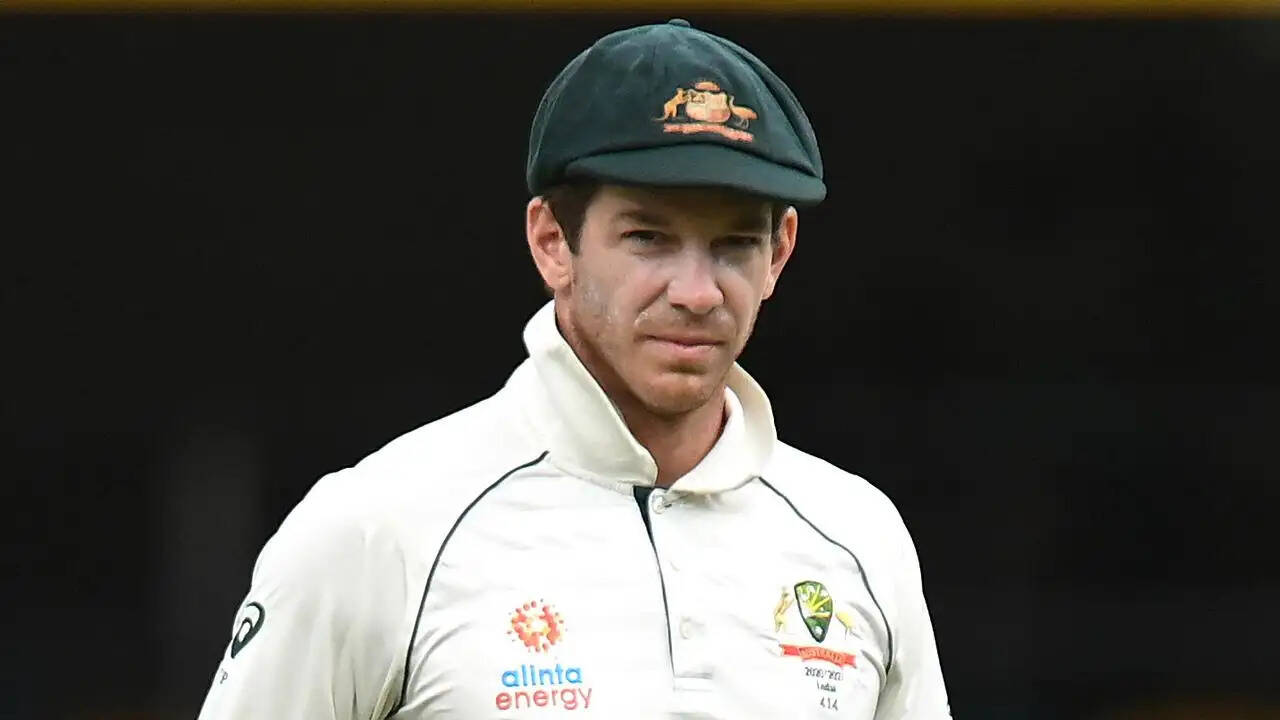 Tim Paine announced his shocked resignation as Australian test cricket captain on Friday for describing an inappropriate "private text exchange" with a colleague at the time.

Tim Paine has resigned as Australian test captain with immediate effect but says he still wants to play in the ashes after being embroiled in a sexting scandal.
Paine confirmed his resignation on Friday, just weeks before Australia's first Test against England in Brisbane.
"Today I announce my decision to step down as captain of the Australian men's test team," said Paine tearfully as he read from a prepared statement at a press conference in Hobart on Friday afternoon. "It's an incredibly difficult decision, but the right one for me, my family and cricket.
"As a background to my decision, I was involved in a text exchange with a colleague at the time almost four years ago. At the time, the exchange was the subject of a thorough investigation by the CA Integrity Department, in which I was fully involved and openly participated.
"This investigation and a concurrent investigation by Cricket Tasmania's Human Resources department revealed that there was no breach of Cricket Australia's Code of Conduct. Although exonerated, I deeply regretted this incident then and still do it today. I spoke to my wife and family at the time and I am immensely grateful for their forgiveness in helping me. We thought this incident was over and I could concentrate on the team as I have done in the last three or four years.
Read More: T20 World Cup Award: Jos Buttler, Adam Zampa and David Warner are all stars | Cricket news
"However, I recently realized that this private text exchange would become public. My actions in 2017 are not up to the standard of an Australian cricket captain or the wider community. I am deeply sorry for the pain and pain I have inflicted on my wife, family and the other party. "
News Corp has posted sexually explicit messages allegedly sent to a woman by Paine.
Despite his extraordinary resignation, the wicketkeeper batsman said he still hopes to play on a baggy green this summer.
"I will remain a dedicated member of the Australian cricket team and look forward to a huge Ashes tour," said Paine.