Tamim Iqbal returns to competitive cricket after an injury break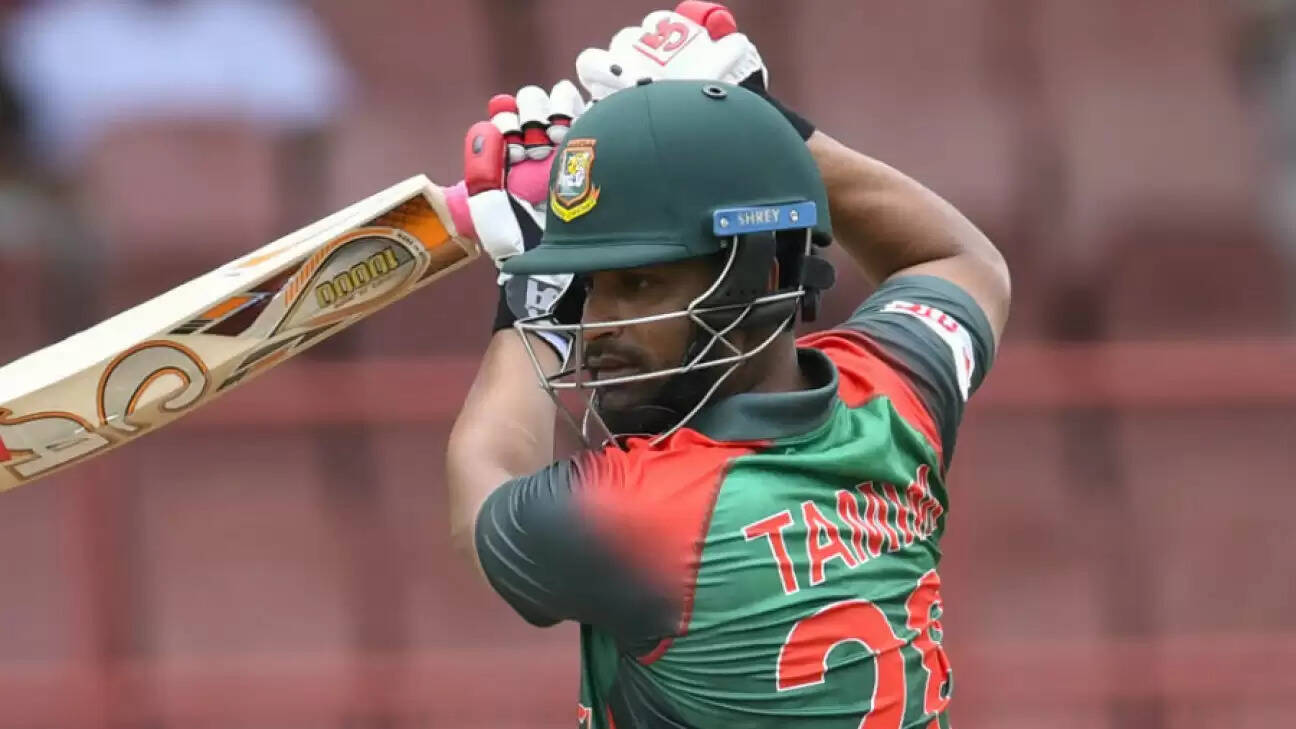 Bangladesh's ODI skipper Tamim Iqbal will return to cricket competition after a long injury-related hiatus. The left-hander hit the spinners in the nets for half an hour and had a litter on Monday (December 20th) in the BCB indoor facility. Tamim, who was no longer available at the ICC T20 World Cup, attempted a comeback in the Everest Premier League, but suffered another injury blow with a fracture on his left thumb that further sidelined him.
He then attempted a comeback in the National Cricket League, the country's only top-tier tournament, to prepare for the home series against Pakistan, but that was postponed after a scan revealed a new fracture on his injured thumb when he went to a scan left after feeling uncomfortable during a network session.
Tamim went abroad for a check-up and was given six to eight weeks of complete rest to recover, and then missed the New Zealand tour as well. On his first day on the nets, he apparently felt uncomfortable, despite battling relatively slower deliveries and checking on his injured thumb regularly during the session.
The opening player, who has not played a competitive game since October 6, started his preparation on Monday in the BCB Academy with a view to the BCL white ball format planned for January 9.
"I struggle after a while and there is some pain, but in time it will heal completely and I have to go through it," Tamim told Cricbuzz on Monday. "Later on I'll go up the intensity of my training like hitting pace bowlers and all that and then I can understand where I am. Let's see if I can play the BCL one-day tournament," he added.
BCB's chief medical officer Debashish Chowdhury said this was part of his rehabilitation program, adding that they plan to have him play the BCL one-day format if all goes well. "This is part of his rehabilitation program. He was expected to hit from November 20th and he has. He plays slow bowlers and later his intensity will increase. We expect him to participate in the one-day BCL format. " he added.
Meanwhile, Mustafizur Rahman is also aiming for a return after recovering from the side strain that ruled him out after the second T20I against Pakistan. The pace bowler with his left arm returned to training on Sunday, December 19, after a long hiatus following a lateral strain injury sustained in the home game against Pakistan.
Mustafizur sustained an injury during the second T20I against Pakistan that forced him to leave the field after throwing the first ball of his third bowling at Sher-e-Bangla National Stadium on November 20. The lateral strain injury eventually shut him out of the tournament's third game of the series while not participating in the ongoing Bangladesh Cricket League despite not being part of the test team that is currently in New Zealand to play a two-game test series.
"Mustafizur bowls with an intensity of 50 percent. He bowls with a short run-up and less speed. He will do gymnastic exercises and gradually increase his intensity in bowling. He's not in pain at the moment while bowling, "said Debashish.