T20 World Cup, Pakistan vs. Australia: David Warner's dismissal leaves fans on Twitter stunned
Updated: Nov 26, 2021, 16:12 IST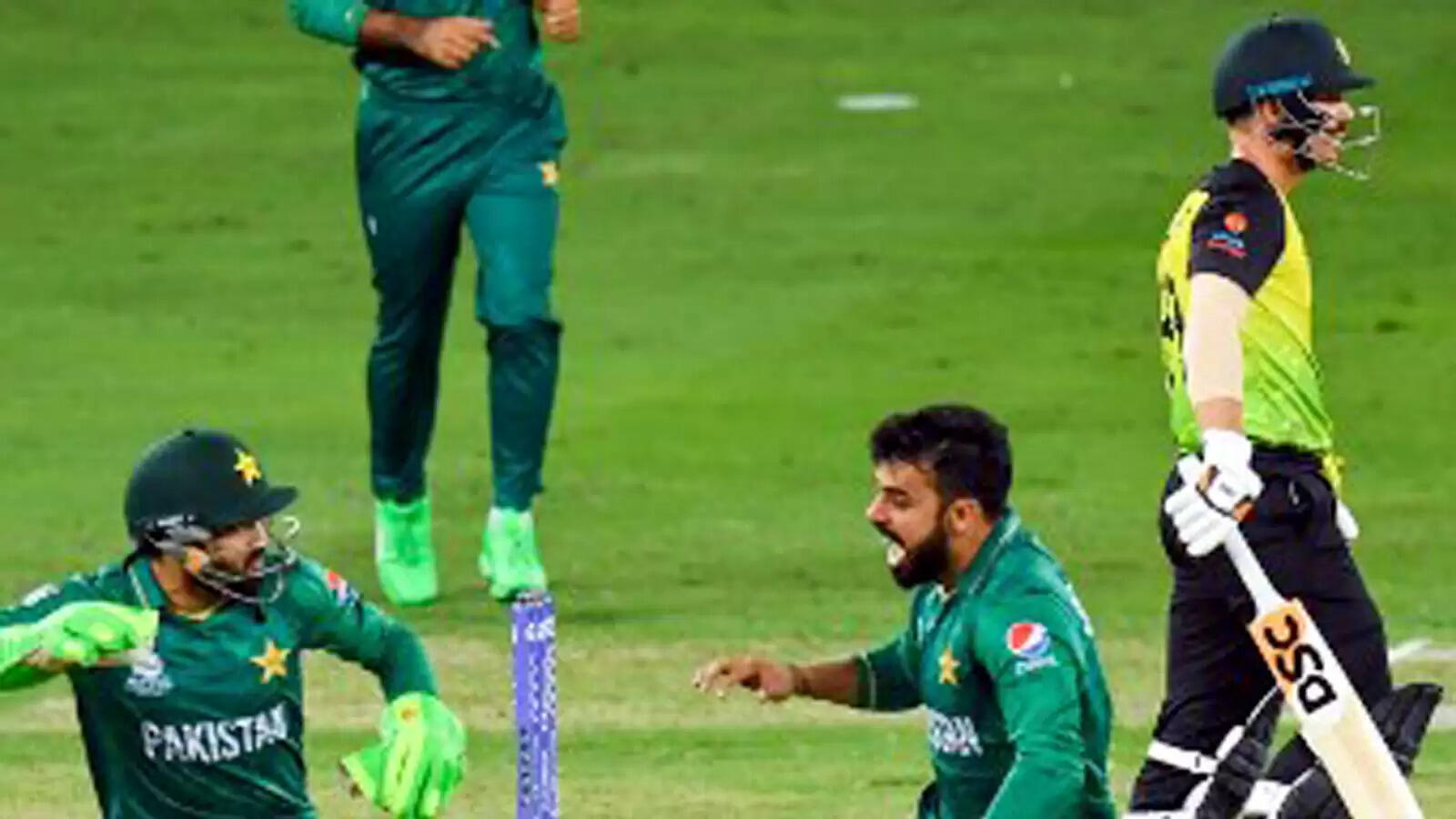 T20 World Cup, PAK vs AUS: David Warner was left behind, but replay showed there was no point on the "ultra edge" and quite a gap between the racket and the ball.
T20 World Cup, PAK vs AUS: David Warner was left behind, but replays showed there was no spikes on the ultra edge and quite a gap between the bat and the ball.
Australia's dream of winning a first ever T20 World Cup stayed intact when they beat Pakistan with five wickets and advanced to the final where they will face New Zealand. The team led by Aaron Finch had to fight Pakistan, but some brilliant power hits from Marcus Stoinis and Matthew Wade got them across the line in the semi-finals. During Australia's chase there was a mistake by David Warner that could have cost them dearly, but luckily for the Aussies it didn't matter.
Warner had done exceptionally well after Captain Aaron Finch was fired for a golden duck. The Australian left-hander hit 49 balls out of just 29 to get his team in a good position. On the first shipment on the 11th, Warner received a thrown up shipment from Shadab Khan far from the stump. The batter tried to produce a shot but it looked like he was encircling the shipment to Pakistani wicketkeeper Mohammad Rizwan for an easy catch. Although Australia had two ratings, Warner didn't pick the DRS and left the bottom.
Twitter was later freaked out when fans shared photos from the Ultra Edge that showed Warner's bat never made contact with the ball. The Cricket Australia digital content team used social media to share a photo of the Ultra Edge and summarized their feeling with an emoticon.