Statistics prove that Wahab Riaz is the best death bowler in Pakistan
Updated: Dec 22, 2021, 11:22 IST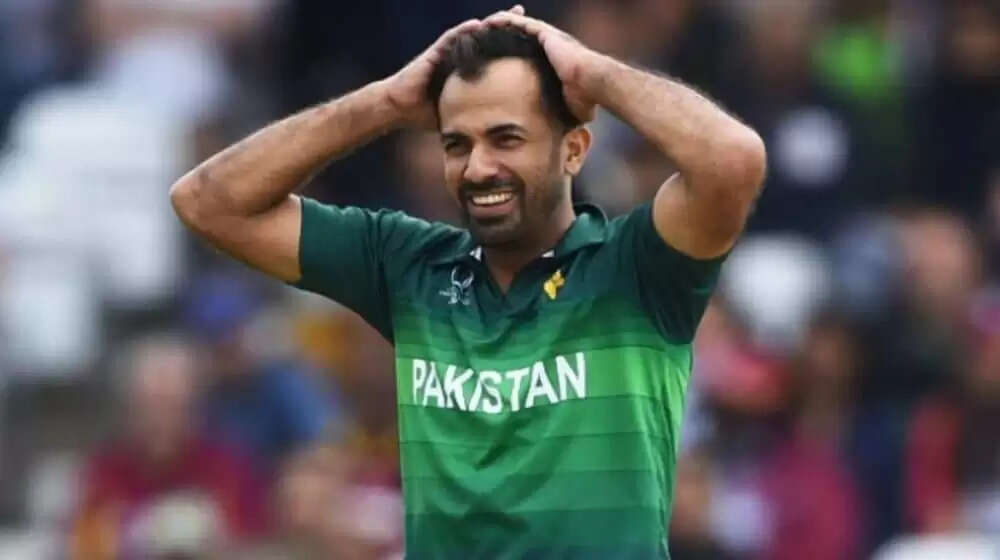 For once, Pakistan has a headache when it comes to choosing ahead of the T20 World Cup in Australia next year. There are tons of players waiting on the sidelines to join the national team and with the current number of players doing so well, it has been difficult for players in the national lineup to advance to the T20 national team.
The Pakistani cricket team is particularly spoiled for choice in the almost bowling department, because Shaheen Afridi, Haris Rauf, Hasan Ali, Shahnawaz Dahani, Mohammad Hasnain and Faheem Ashraf are already in the plans for the T20 team. There are many fast bowlers looking to make a comeback on the team. One of those players is Wahab Riaz.
Wahab has not played international cricket for Pakistan since late last year, despite having an impressive record in various T20 competitions around the world in the shortest format of the game. While Wahab was once a staple of Pakistan's limited-overs side, its stocks took a nosedive when Shaheen, Haris and Hasan showed up to form the core of Pakistan's fast bowling unit.
The 36-year-old recently announced that his goal is to return to the national team and that he has no plans to retire until at least the 2023 ICC Cricket World Cup. Wahab firmly believes he is still one of the best bowlers in the country and will prove to be an asset at next year's T20 World Cup in Australia. He said he is in great shape and determined to return to the national team.
Less than a year until the T20 World Cup, Wahab's comeback in the team is increasingly likely due to his extraordinary record in T20 cricket. Wahab's experience in T20 cricket and his expertise as a T20 death overs specialist can prove crucial.
According to statistics, Wahab is the best death bowler in the country. He has the most wickets from a Pakistani bowler in death overs since 2018, having taken a total of 72 wickets in the last four overs of the inning in T20 cricket. Haris Rauf has 61 wickets, the second most by a Pakistani, in the same time in T20s in Death Overs.
Let's have a look at the best death bowlers in Pakistan:
| Bowler | Number of Balls Bowled | Runs Conceded | Wickets | Economy Rate |
| --- | --- | --- | --- | --- |
| Wahab Riaz | 878 | 1275 | 72 | 8.71 |
| Haris Rauf | 653 | 949 | 61 | 8.71 |
| Mohammad Amir | 700 | 1076 | 54 | 9.22 |
| Shaheen Afridi | 667 | 991 | 54 | 8.91 |