South Africa : Quinton de Kock announces sudden retirement from tests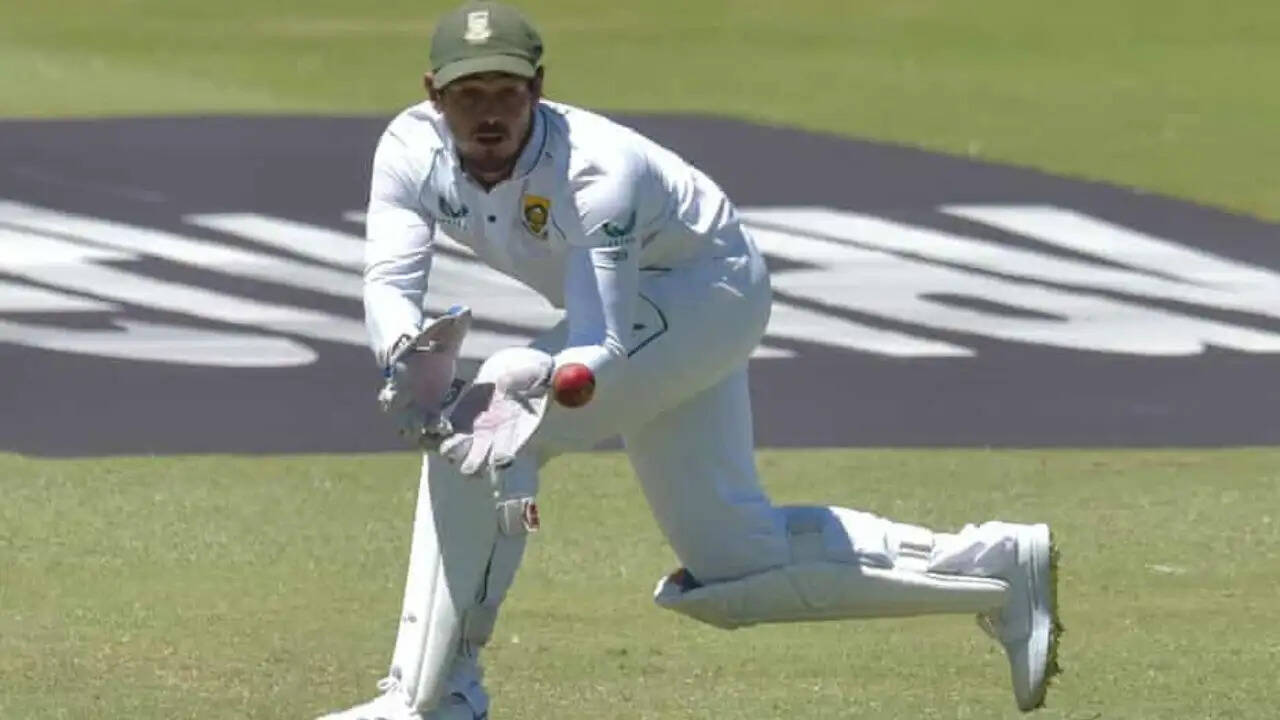 He wants to spend more time with his growing family as he and his wife are expecting their first child in the coming days
 
Quinton de Kock has announced a sudden resignation from Test Cricket "to spend more time with his growing family". de Kock should miss the second and third Tests against India on paternity leave but has chosen to move away from the longest format entirely. He will still remain available to play white ball cricket for South Africa.
"This is not a decision that was very easy for me," said de Kock in a statement from the CSA. "I've taken a lot of time to think about what my future looks like and what needs to be priority in my life, now that Sasha and I want to welcome our first child into this world and expand our family beyond. My family is everything for me and I want to have the time and space to be with them in this new and exciting chapter of our lives.
"I love test cricket, and I love representing my country and everything related to it. I've enjoyed the ups and downs, the celebrations and even the disappointments, but now I've found something I love even more.
"You can buy almost anything in life except time, and now is the time to do the right thing for the people who matter most to me.
"I would like to take this opportunity to thank everyone who has been part of my test cricket journey from the start. My coaches, teammates, the various management teams, as well as my family and friends - I couldn't have done it without yours Support made.
"This is not the end of my career as Protea, I am fully committed to white ball cricket and will represent my country to the best of my ability for the foreseeable future. "All the best to my team-mates for the rest of this series of tests against India.
"See you in the ODIs and T20s."
de Kock, 29, began serving as South Africa's temporary test captain in 2021 and ended it when he left the format. He led South Africa in four Tests against Sri Lanka and Pakistan with a 50 percent win record. South Africa beat Sri Lanka 2-0 at home but lost by the same margin in Pakistan.
de Kock had raised concerns about the restrictions on bubble life in the Covid-19 pandemic and was rested by South Africa's ODIs in Sri Lanka and against the Netherlands.
"It's sad to lose a player of Quinton's caliber in what we still consider the prime of his career and relatively young life, but family, as we all say here at CSA, is everything," said Pholetsi Moseki, acting CEO of CSA, in the statement. "He has been a loyal and proud servant of the Proteas team for seven years and we are glad we did not completely lose him from the game."
Also Read | Ashes: Travis Head Tests Positive For Covid-19 As Australia Looks For A Replacement
de Kock was also one of several players - all white - who decided not to take a knee when South Africa decided to give their players the option to take a knee, raise a fist or stand upright. He didn't choose either of those on the first outing they made anti-racist gestures in the West Indies, but he raised a three-finger salute in honor of a friend who had been wounded in Afghanistan and showed his support for rhino conservation .
At the T20 World Cup, when CSA told players to take the knee, de Kock initially refused and as a result missed the game against the West Indies. He then apologized and has since taken his knee.
de Kock made his Test debut against Australia in 2014, playing 54 Tests, scoring 3,300 runs at an average of 38.82 over six centuries.
His first century came on the same ground he took his final test on - SuperSport Park - when he scored 129 * in 7th place when South Africa beat England with 280 runs in 2016. He later scored a match-winning hundred in Hobart. this year, which helped South Africa to a third straight win in Australia. In 2016 he averaged 63.18, his best result in a calendar year.