Shan Masood explains his relationship with Mickey; attributes the Derbyshire Treaty to him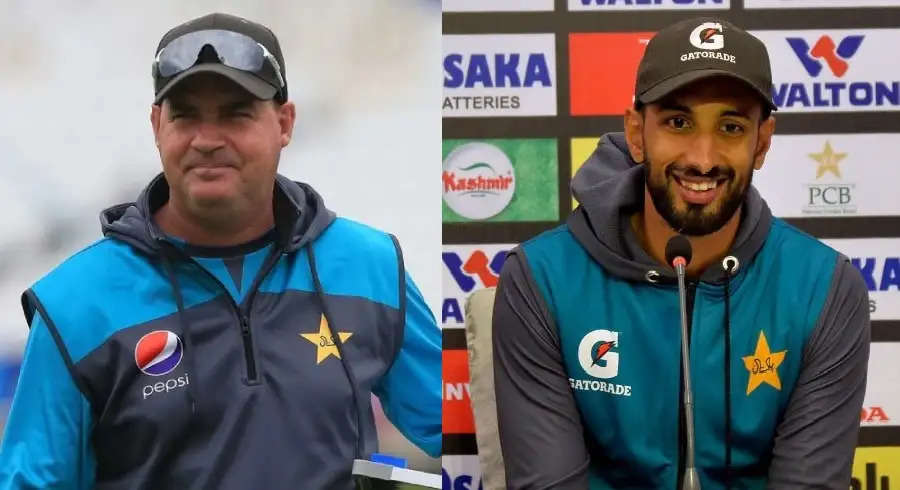 Shan Masood is excited to work with former head coach of the Pakistani cricket team Mickey Arthur
Pakistan's opening hitter Shan Masood praised former head coach of the Pakistani cricket team Mickey Arthur in his first interview with Derbyshire.
The left-handed batsman was recently announced that he will be participating as a foreign player in Derbyshire's full 2022 season, which he attributes to Derbyshire Head of Cricket Mickey Arthur.
In the interview, Shan reveals how Mickey Arthur played a crucial role in not only becoming a part of Derbyshire's 2022 campaign, but also his personal development since he was the head coach of the Pakistani cricket team.
"I met Mickey Arthur at Dubai Airport and he called me a few days later. He wanted me to be part of Derbyshire as an overseas player in all formats," Shan said.
"It was fascinating to follow Mickey Arthur as a cricket fan; to see how he got this South African team to first place. I was really excited when it was announced that a coach from Mickey's pedigree would be the coach of Pakistan . "
Shan reveals that although he has a very good relationship with Arthur, things didn't go that smoothly for him in the beginning.
"We didn't start well. I had a couple of bad innings in England in 2016 that resulted in my being dropped. But the best thing about Mickey is that he speaks to the players and knows the psychology of the game." Player, "Shan said.
"The first conversation we had, however, didn't go as planned because it got a bit heated. After that, we exchanged a few emails in which Mickey wanted me to do certain things as a player. From the outside it would have looked like this "That I would probably get the ax and that I wasn't in Mickey's plans, but he threw me back to make sure I turned into what he thought I could," Shan explained.
Read More | Here are Pakistan's best test cricket performers this year
Shan feared his breakdown with Mickey would ruin his chances of returning to the international team. This was not the case, however, as Shan returned not only to the test team under Mickey Arthur, but also to the one-day international squad.
"So 2016 and 2017 were the years I worked extremely hard on things that Mickey either highlighted or touched. Then I worked my way back into the test and ODI team, "added the Pakistani kick-off.
"You can always talk to him and it will always be brutally honest. But you can be sure that the conversation will stay between both parties and the goal is to work towards something constructive. It's great to have someone who has it was there in the crucial years of your career and also supported the development process, "said Shan Mickey's approach as a trainer.
"I'm really excited to work with him again," added the recently signed Derbyshire player.