Shaheen overtakes Ashwin to become the leading wicket taker in 2021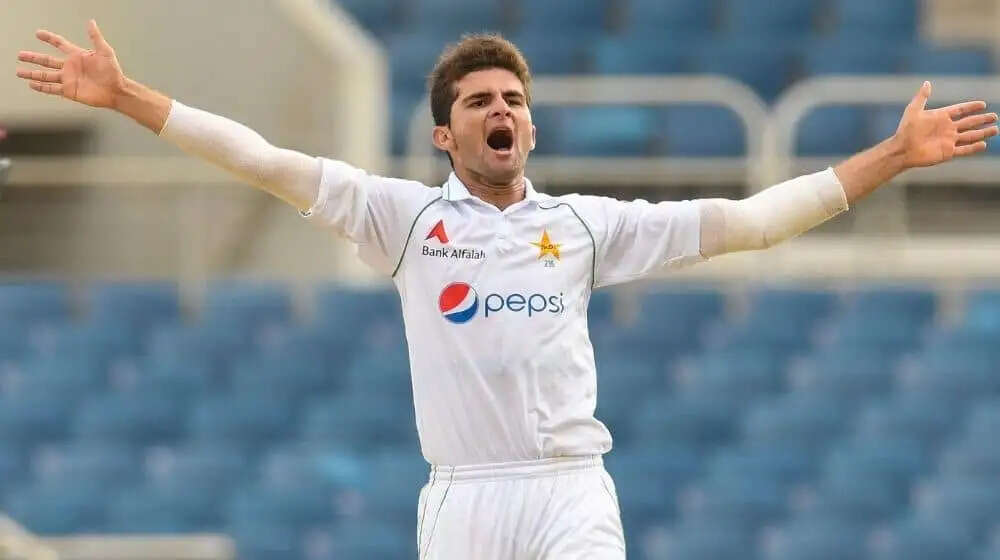 Pakistan's ace in the left arm Shaheen Afridi became the leading wicket taker in test cricket in 2021 after an exceptional time in the ongoing first test match between Pakistan and Bangladesh. Shaheen picked up a five-wicket haul when Pakistan sacked Bangladesh for 157 in their second innings. This was Shaheen's fourth five wicket haul in his testing career.
The 21-year-old has picked up 44 wickets in the calendar year so far and has exceeded the number of wickets of the Indian spinner Ravichandran Ashwin, who picked up 42 wickets in the current calendar year. Shaheen has won 44 wickets in 15 innings averaging 17.45 while Ashwin has won 42 wickets in 14 innings averaging 18.71 in 2021. Shaheen's fast bowling partner Hasan Ali is currently the third highest wicket taker in the calendar year with 39 wickets so far in his name.
Read More | Pak vs Ban: Abid, Abdullah give tourists a solid start after Hasan's 5-for Tigers limited to 330
The fiery pacemaker with his left arm has established himself as one of the best fast bowlers in world cricket. Last year he was in sensational form in all three formats and in 2021 won a total of 70 wickets at an average of 23.68 in all three formats.
Here are the leading wicket-takers in Test cricket in 2021:
| | | | |
| --- | --- | --- | --- |
| Player | Matches | Wickets | Average |
| Shaheen Afridi | 8* | 44 | 17.45 |
| Ravichandran Ashwin | 7* | 42 | 18.71 |
| Hasan Ali | 7* | 39 | 15.94 |
| Axar Patel | 4* | 32 | 11.09 |
| James Anderson | 10 | 32 | 23.40 |