PSL7: Lahore Qalandars names Shaheen Afridi as a captain
Updated: Dec 21, 2021, 10:31 IST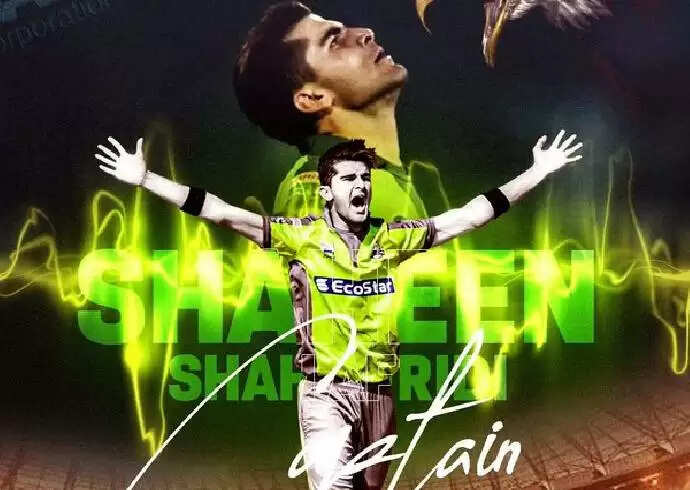 Pacer is one of the team's top performers in the league.
The Pakistan Super League (PSL) franchise Lahore Qalandars has named Pacer Shaheen Afridi as their captain for the upcoming seventh season. The franchise announced this at a press conference at the National Hockey Stadium in Lahore.
"Thank you, Lahore Qalandars, this is not just a team, it is a family. I thank them for placing their trust in me for this role, "said Shaheen. "I'll try to make sure the team performs well on the field," he added.
The lanky pacemaker is the Qalandars' top wicket taker with 50 wickets in 37 games after joining the franchise in 2018. Afridi has replaced Sohail Akhtar, who has headed the team since 2018.
Aqib Javed, director of cricket operations and head coach of Qalandars, also praised Afridi, hoping the left poor will take the team to new heights.
"We are delighted to have named him Lahore Qalandars captain and look forward to seeing his wonders with both ball and his leadership skills," said Javed. "He has been with us since 2018 and now is the right time to give him the opportunity to lead the young Lahore Qalandars team."
"Shaheen is our capital and has been with us through thick and thin," said Sameen Rana, owner and manager of Qalandars 2018 and over the years he has become one of the best fast bowlers in the world. He's grown with us and helped the franchise get stronger. He is Pakistan's top notch bowler at the moment and has gained all the necessary experience in all game formats over the past three years, so I think this is the best time to give him a chance to show his leadership skills.
Akhtar, who is without a team in international cricket, has been the captain for the last two seasons. Under his leadership, Qalandars won the Abu Dhabi T20 trophy in 2018 and finished second in the PSL in 2020, but lost the way last year when they finished fifth in the league with six teams earlier this year. However, Akhtar is still an integral part of Qalandars' core group as it was retained by the franchise before it was drafted.
The seventh edition of PSL begins on January 27th, with the final set scheduled for February 27th.
The games from January 27 to February 7 will be played at the National Stadium in Karachi, while the remainder of the games will be played at the Gaddafi Stadium in Lahore.