Pakistan star Shahid Afridi praises the "patient" Mohammad Rizwan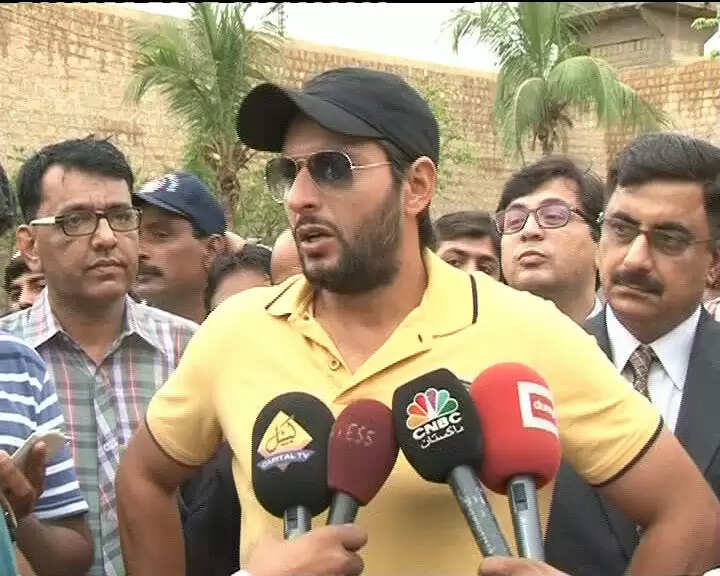 The former captain also highlighted Pakistan's improved performance
 
Former Pakistani captain Shahid Afridi has praised wicketkeeper batter Mohammad Rizwan for his outstanding performance in the recent past. On SAMAA TV's Game Set Match, Afridi highlighted Rizwan's patient demeanor as the reason for his amazing success on the field.
"I think the reason he [Mohammad Rizwan] was successful is because he was patient during the difficult phase of his career," said Afridi. "Even though he was on the sidelines, instead of shifting his focus to social media, which some of our players do to get back on the team, he continued to work hard. Rizwan knew that only performance on the field would enable him to make a comeback. "
"Mental strength is another important reason for Rizwan's success and I hope he continues his winning efforts for Pakistan," he added. Afridi also highlighted Pakistan's improved performance since the change in team leadership following the departure of the coaching staff led by Misbahul Haq.
"The management's job is to support the players instead of putting them under pressure. The good thing about this management is that they have given the captain [Babar Azam] a free hand, who has taken responsibility and delivers on the field, "he said.
You May Like More | Rahul Dravid works on Virat Kohli's strokes as Indian cricketers prepare for the first test in South Africa
"We didn't have match winners in the past, but now there is a different match winner in every game, which is a great sign for the team," he added. Afridi, who joined SAMAA TV as Director Sports, wants to promote the talent in Pakistan through the channel.
"I am fortunate to be on a platform where I can promote Pakistan's future heroes. Talent in Pakistan is not just limited to cricket, there are athletes in other sports who can shine for the country if we give them the support they need. Through this show I want to share with the whole world that this country has a lot of talent, "he concluded.