Pak vs WI: The chances of the final T20 are improving after the recent COVID-19 setback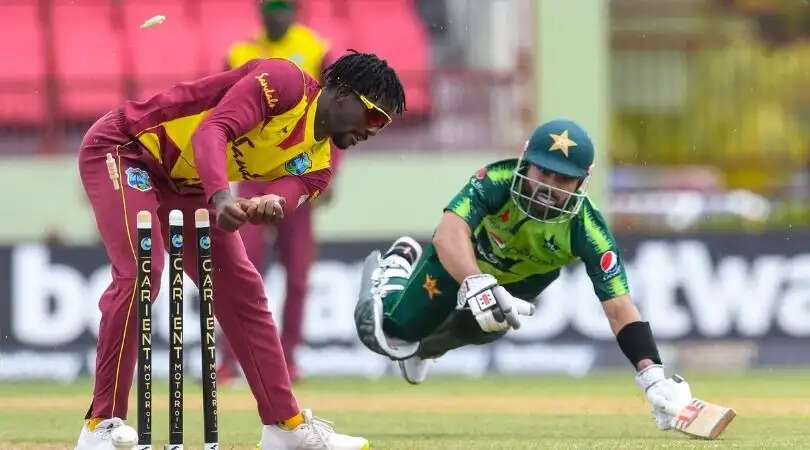 KARACHI: Chances of the final T20 between Pakistan and the West Indies improved after the Pakistan Cricket Board (PCB) allowed the TV production team to enter the stadium on Thursday.
The final T20 game between the two teams is set to be played at Karachi National Stadium today, but everything has been put on hold after five more members of the West Indian squad tested positive for COVID-19, including three players.
However, the future of the three-game ODI series is still pending and a final decision on this will be made after a meeting between PCB and Cricket West Indies (CWI) officials.
"Three players: wicket keeper / batsman Shai Hope, left arm spinner Akeal Hosein, all-rounder Justin Greaves; along with Assistant Coach Roddy Estwick and Team Doctor Dr (PCB), "a CWI statement had previously said.
It had added that all three players will therefore be missing out on the upcoming games and all five people will remain isolated from the rest of the West Indian squad and are now under the care and supervision of medical officials.
Read More Cricket News | Pakistani Star Wahab Riaz, Shoaib Malik reveal hilarious secrets about one another
They will remain in isolation for 10 days or until they test negative for the coronavirus. With a total of six players banned from the tour due to COVID-19 and a finger injury to Devon Thomas (those in the 1st have been retested to see if the tour can continue or not.
14 players to choose from
According to sources, the West Indian players were not infected with the Omicron variant and may have contracted the virus during the 36-hour flight to Pakistan. The future of the Windies tour depends on the results of the rest of the players who took the COVID-19 test today.
There are currently 14 touring party players to choose from, but the series can be canceled if other members test positive.