My captain wants me to play for Pakistan, says Shoaib Malik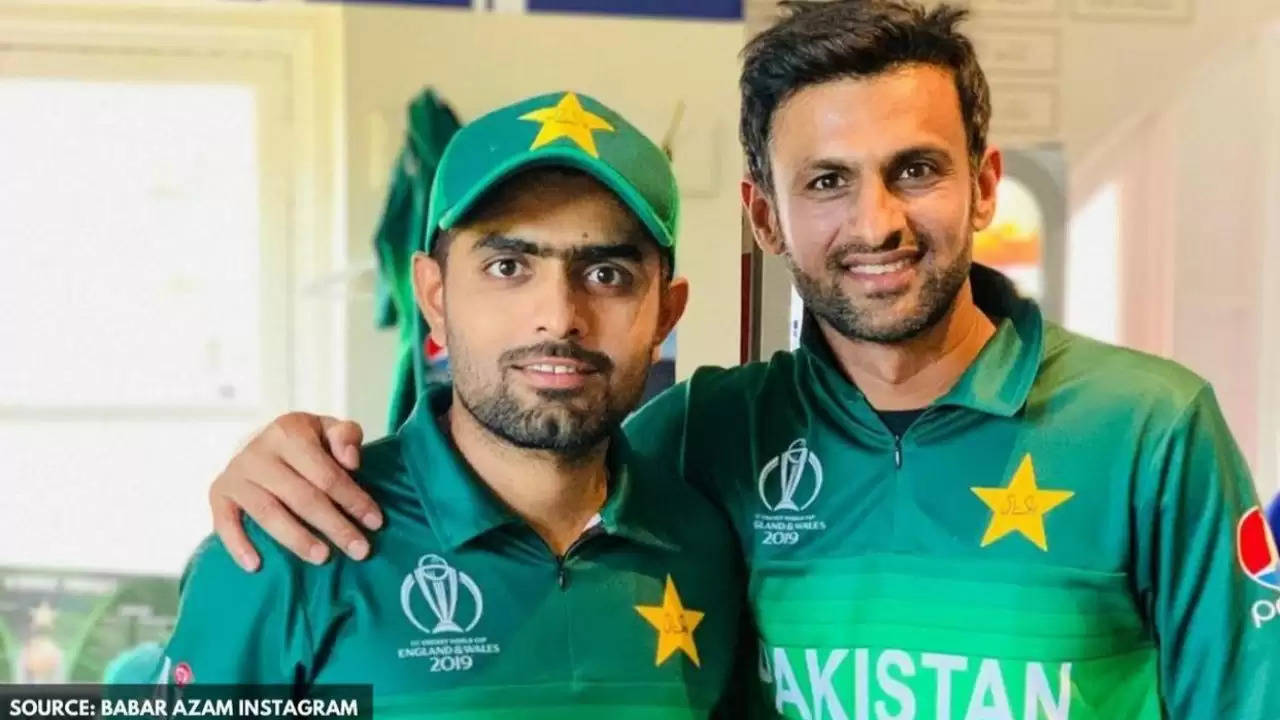 The Pakistani cricketer and his Indian tennis star wife Sania Mirza will start a new innings on a different terrain with their first foray into showbiz, the Mirza Malik Show.
Soon, the power couple will wow audiences with their acting skills as they launch their own talk show, broadcast exclusively on Urduflix, a platform like Amzaon Prime and Netflix for Urdu-speaking viewers around the world.
On the sidelines of the start of their show, they got their hearts out and talked at length about everything from fitness to exercise and how they have adapted to the new life in Dubai.
Shoaib revealed his fitness secret, claiming he had a few years of cricket left to serve the nation. Shoaib, 39, has been an important cog in the Pakistani cricket team for almost 21 years. Its first captain Wasim Akram retired almost two decades ago.
But his fitness and performance were both impeccable. He recently represented Pakistan at the T20 World Cup and scored a whirlwind against Scotland with 54 of 18 balls. Shoaib retired from Test and ODI cricket to focus on the shortest format of the game.
"My father was an athlete, so I think I inherited it from him. Besides that, I train really hard to keep myself fit. As an athlete, you have got to know your body and what training you need in order to survive at the highest level.
"I'm at an age at which I can make plans. I talk to my trainers and discuss my fitness program with them. These are the elements that I am working on, "said Shoaib. "I make sure that I am fully fit. The first thing that comes to mind is everything else. If I'm not fit, I can't give my 100 percent. As for my cricket, I play on a team and before I make a decision I discuss it with the captain and the team's think tank.
Read Here | Pakistan vs Bangladesh: rain delays start of Dhaka test
"My captain told me, 'Don't retire as you will need my services even longer as the team has not yet gelled. As soon as the team is established, we will sit down and decide, "he added.
Shoaib, along with two teammates, have been dropped from the roster for the West Indies series, which will be played in Pakistan later this month. The couple also announced that they are in talks to come up with a biopic about them, but didn't reveal many details.
"We plan to work on it. So the talks are underway, if they do happen it is only a matter of time, "said Shoaib. Shoaib did not rule out a career in showbiz after his time in cricket. "I won't say no. I've made a couple of cameos. But right now my focus is on my cricket, what I enjoy most is playing cricket. That game got me a lot of credit, "said Shoaib.
Many Indian and Pakistani cricketers have won silver after their careers in the sport. Salim Durrani, Ajay Jadeja, Vindo Kambli and Salil Ankola are the few who practiced their craft in show business.
This will be the first time both stars have shared the screen together, save for a few notes. "We are desperately waiting to be on the other side of the square and ask my guests questions. I would ask my producer to call some sports journalists so we can grill them, "Shoaib said jokingly.
Meanwhile, Sania said Dubai was like a second home to her when she made her breakthrough in the Dubai Duty Free Tennis Championship in 2005. "For me it's like a second home. Even before we got married, I always loved playing here. I've always received so much love and support here. I never felt like I was playing outside of India, "said Sania.
Both Sania and Shoaib settled permanently in Dubai after their marriage.
"Since marrying Shoaib, I've got support and love from the people of India and Pakistan while playing in Dubai. So now I enjoy it more, "she said.
She also talked about how the landscape of women's sports has changed over time in neighboring countries.
"I was six when I started playing tennis. There were no courts to train on. We use tetanus injections to avoid problems. The only athlete we knew was PT Usha.
"But now there are so many female athletes on both sides of the border. There is Sana Mir, Mary Kom, PV Sindhu and Saina Nehwal, etc. So there is no shortage of talent, but there should be a system, "said Sania.