Michael Clarke reveals why Justin Langer will resign his Australian coaching job after Ashes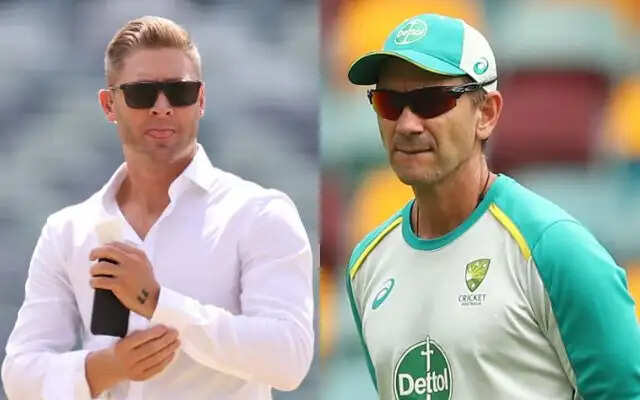 Former Australian captain Michael Clarke has determined that Justin Langer will once again win the ashes for Australia and expects Langer to step down after the win. Australia managed to get their first T20 World Cup and it is certainly a big boost for their future, which looked bleak earlier in the year.
The Australian men's cricket team is celebrating its first Twenty20 World Cup victory, but the topic of conversation is already about coach Justin Langer and his future on the post. Langer's contract with Cricket Australia expires after the team's planned tour of Pakistan in March and early April. It is not yet known whether he will be offered or accepted an extension, given the controversial months that Langer has endured lately.
Justin Langer was a lot of criticism for the series against India at home and was stabbed in the butt by his own team. Australia got into the T20 World Cup after two straight defeats to the West Indies and Bangladesh and faced all sorts of trouble. However, they managed to break all chances and get their first title.
Michael Clarke has predicted an Australia win in the ashes under Justin Langer, suggesting that Langer will step down after the success. Explaining how Langer would think right now, he reckoned the Ashes would be his last run as the Australian team's head coach. "I think Australia will win The Ashes and J. Langer will step back on me.
"He will say I passed my time, came to do a job and make Australia back to # 1 in the world, and I did that and I got out of here. I don't even expect he will go there (tour of Pakistan). I assume that his final test will be the final test game in The Ashes series. Australia will win and bring a new coach to Pakistan. "
Michael Clarke explains the example of Ricky Ponting
Michael Clarke compared Ricky Ponting to the fact that at the end of his career Langer had reached a state in which, despite all the criticism that surrounded him, he had to withdraw, even though he was fine. He credits Langer for bringing the team forward during a difficult time following the sandpaper incident.
"I hope I'm wrong - I think Langer is the right person to coach Australia. I think he did an absolutely brilliant job. "
"I think with all the criticism, it's a bit like Ricky Ponting at the end of his career when Punter got to the point where all the criticism finally caught up with him and he said my time was up," he added .