Marcus Harris 'comfortable' with pre-Ashes form
Updated: Nov 17, 2021, 10:33 IST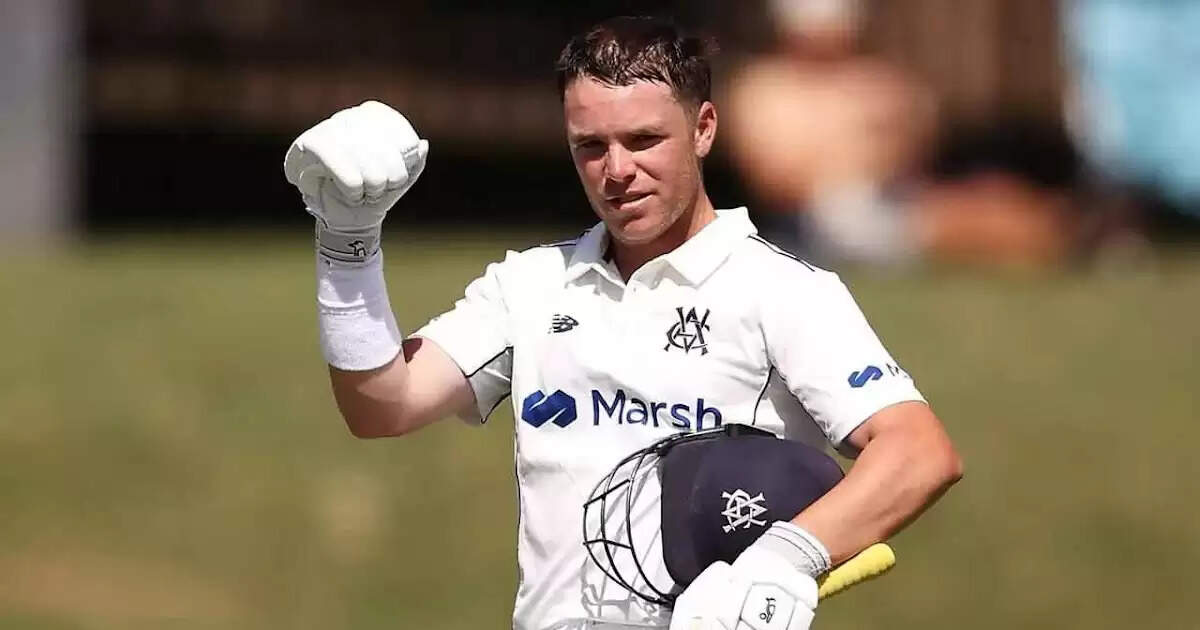 Former Test starter Chris Rogers has been helping Marcus Harris to take his chance at the top of Australia's Ashes batting order despite the left-handed's patchy Sheffield Shield form lately. Harris is almost certain that he will resume his partnership with David Warner when the highly anticipated streak against England begins at the Gabba on December 8th.
The 29-year-old has seen a century in Victoria's first Shield match against NSW but has only counted 10 runs in his other three innings - all against the Blues - for an average of 36.75 that season. At the MCG this month, Harris was looking for a duck and a duck. But Victoria manager Rogers said Harris is "pretty comfortable with where he is" after enjoying a productive winter in county cricket with Leicestershire.
"He's played a lot of cricket lately and from my own personal experience that gives you so much confidence that you know how to get runs and you've got a lot of runs lately," said Rogers. "That will do him good. "He got a nice hundred in Sydney that second inning (last month) and probably not the runs in the second match (at the MCG).
"But this field was a new ball field and if you could use the new ball it would always be very difficult for the opening clubs. "He's got some good balls and I don't think he cares much about that. "He's pretty confident about the way he's playing and he might not have thought he could get this next chance so I know he'll be really positive about it."
Also Read: Michael Clarke reveals why Justin Langer will resign his Australian coaching job after Ashes
Harris averaged 23.77 in his 10-Test career to date, with his high of 79 scored in the 2019 SCG against India. After a 16-month absence, he was recalled from Australia in January to replace Will Pucovski, who sustained a shoulder injury and is now unavailable due to a concussion. Harris scored five and 38 on his return against India at the gabba in Australia's most recent test outing.
When the roster for the first two ash tests was announced on Wednesday, selection committee chairman George Bailey pointed out that Harris has a good chance of keeping his place on the team. "He did everything we asked for to get a mountain of national runs," said Bailey. "He's gone (and) he also had a really good strong winter playing for Leicester so he's just continuing to do the right things domestically.
"We wouldn't be happier about anything more than supporting him and giving him a longer run at the head of the job. "We know how important opening partnerships are. "Trying to find someone who can build a really strong relationship with Davey (Warner) at the top is really important to our testing team."