India vs. South Africa 2021: Virat Kohli highlights Rohit Sharma and Ravindra Jadeja's absence
Updated: Dec 16, 2021, 11:15 IST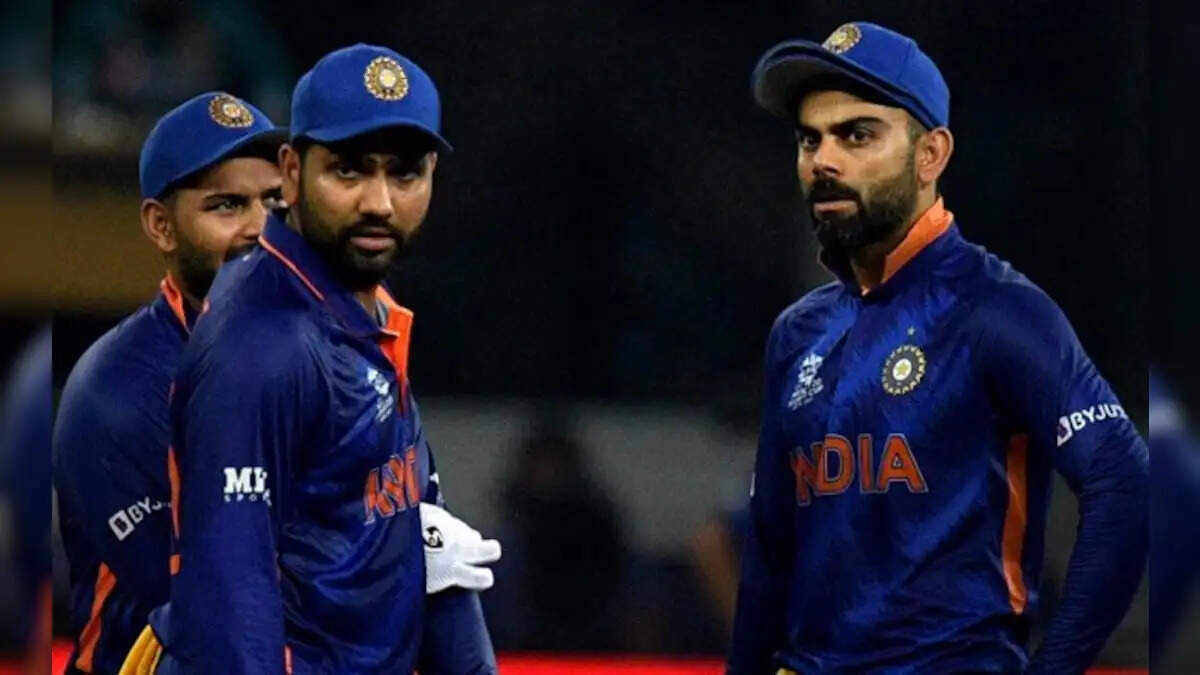 Sharma had recovered from testing against New Zealand and was promoted to vice-captain prior to his trip to South Africa.
 
India Test Skipper Virat Kohli admitted that India will miss the services of the experienced duo Rohit Sharma and Ravindra Jadeja in the upcoming series of tests against South Africa. The duo's absence means India will be tested on both the opening front and its lower-order punch combination and five bowlers. Sharma had recovered from testing against New Zealand and was promoted to vice-captain prior to his trip to South Africa. But during a training session in Mumbai, Sharma injured his left hamstring muscles, which resulted in him being excluded from the series.
Sharma had 906 runs in 21 innings averaging 47.68 and was India's best run-getter in Test cricket in 2021. In India's last Test against England at The Oval in September, Sharma was the player of the match for knocked off his wonderful 127 of 256 balls in India's 157-run win.
"We will miss his (Sharma) abilities very much. He's already proven in England that he really worked out his friendly and the opening partnership was very important for us to play like we did on the series. With his experience and his skills, we will miss his qualities, "said Kohli in the virtual press conference before departure.
"But I think it's an opportunity for someone like Mayank (Agarwal) and KL (Rahul) to reinforce and consolidate that beginning we made in the last series and to ensure that the good work on that series continues will too, "added Kohli.
When he came to Jadeja he was out of the second Test against New Zealand in Mumbai because of a swollen right forearm. He was not selected for the South Africa tour due to an injury. Kohli believes that the unavailability of the all-rounder will not be a "decisive factor" in the series, especially since his similar replacement Axar Patel is also missing due to an injury.
Read More News | Bangladesh's spin bowling coach Rangana Herath tests positive for Covid-19 in New Zealand
"Jadeja was obviously a very, very important game for us. He contributes in all three departments of the game, which is invaluable especially in overseas conditions. We'll miss him, "said Kohli.
"But apart from that, we have quality in the team to create the best possible combination on the field for us and still be able to win test matches because we created that kind of bench strength and an environment in which the people are coming. " in use their chance and ensure that the team is helped by their performance.
"As much as we will miss him, I don't think that will be a determining factor in the series or in the future. He is injured and I wish him a speedy recovery and that he will be back soon, "he added.
India will leave for South Africa on December 16 to take part in the series from December 26 to January 23, which consists of three tests and as many ODIs.