India series may put the ball in the right direction for SA cricket: Ngidi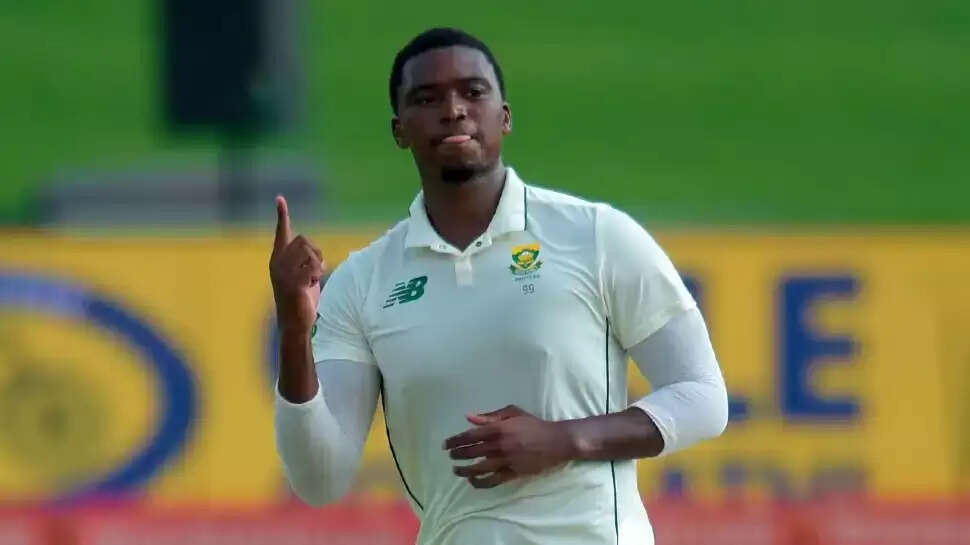 Ngidi is part of the South Africa testing team announced for the three-game series against Virat Kohli's men from December 26th. This will be South Africa's first series in the 2021-23 World Test Championship (WTC) cycle and the fast bowler wants his team off to a perfect start
The fast bowler Lungi Ngidi believes that the upcoming home series against India can get the ball rolling for South African cricket, which has undergone a period of transition in recent years.
Ngidi is part of the South Africa testing team announced for the three-game series against Virat Kohli's men from December 26th. This will be South Africa's first series in the 2021-23 World Test Championship (WTC) cycle and the fast bowler wants his team to get off to a perfect start.
"A tour like this can roll the ball in the right direction," Ngidi told ESPNCricinfo. "The processes we are following now put us in a good position to take part in this test championship [cycle]. We talked about a renovation phase, but I think it will come together. "
South Africa has a handful of fast bowlers to choose from and Ngidi knows the competition is tough. "We have very good competition and I'm really looking forward to it," said Ngidi. "That pushes the players. I don't think anyone can feel comfortable in their place at the moment, "said Ngidi.
Read More | Quinton de Kock will miss part of the India paternity leave test series
Life in a bio-bubble can be tough, and Ngidi respects anyone who wants to withdraw from the controlled environment. "I have full respect for anyone who breaks off a tour because they mentally have the feeling that they cannot handle it. I probably sensed this at some point, but it didn't get to the point where I was ready to go home. "That affects you a little. We're finding different ways to take the pressure off. "