IND vs SA: Indian players leave South Africa as borders close due to the rise in Covid cases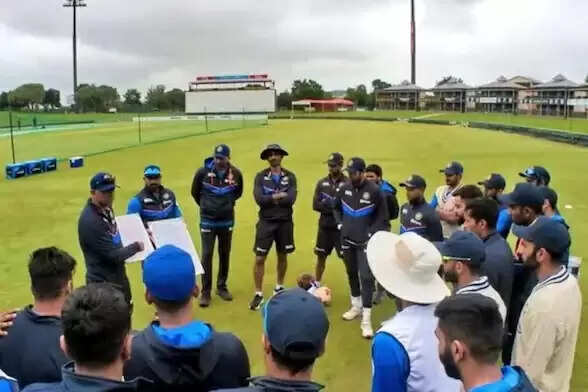 India's tour of South Africa takes place in the shadow of the coronavirus, the latest variant of which has caused new horrors worldwide.
 
The Indian cricket team's tour of South Africa will prevent control of the spread of the infection with the first test on the 26th.
The series was threatened when the latest variant was first discovered in South Africa. However, a shortened tour that took T20Is off the original schedule and strict Covid prevention measures ensured they were saved.
Among the several guarantees Cricket South Africa (CSA) gives to the BCCI are hospital beds if Indian players need to be admitted for any reason.
"In the event that an Indian player needs to be hospitalized for any reason, we have reached out to some of the hospital groups that have guaranteed us hospital beds," said Shuaib Manjra, chief medical officer of the CSA.
"If repatriation is required and borders are closed, the government has given a guarantee that it will allow the players and the team to return to India," he added. The entire tour is played behind closed doors, with Indian players not being allowed any contact with the public.
Manjra said CSA did everything possible to ensure the safety of visitors and also left the "path" open in case they wanted to leave at any time.
"One thing we cannot control is how the Indian government deals with it. We have DIRCO [Department of International Relations and Cooperation] speaking to the Government of India but as CSA we have no control over what the rules and regulations are when the players return, "said Manjra.
"I think we have taken all possible steps to ensure that the Indian team is not only safe here, but that if they have to leave for any reason they are free to go." he added. India will play three Tests and as many ODIs during his stay in South Africa.