Cricket westindies will likely give Chris Gayle a farewell game
Updated: Nov 29, 2021, 10:20 IST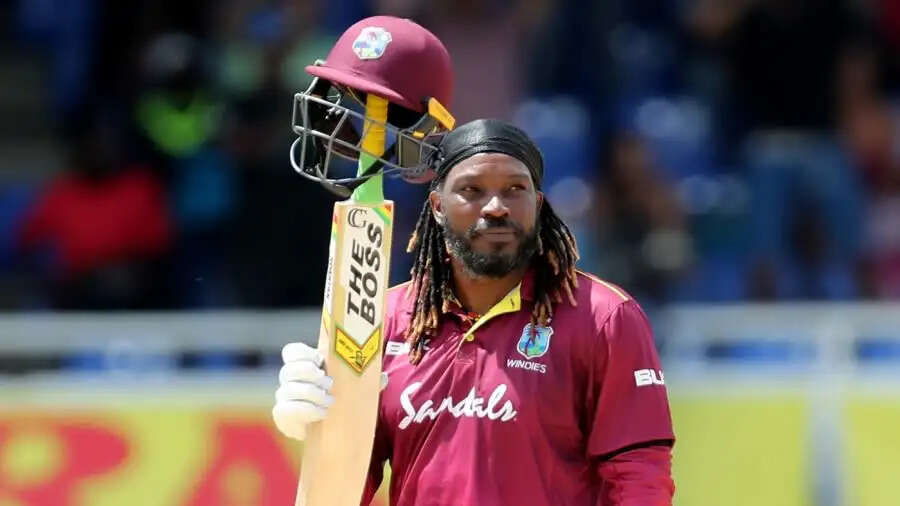 Cricket West Indies (CWI) is open to the idea of ​​giving Chris Gayle a farewell game in his hometown. The 42-year-old Jamaican had recently expressed his desire to play his final game in his hometown and the CWI said it wasn't averse to the idea.
"We'd love to do it. It's at the idea level. No decision has been made on the timing or format yet," Ricky Skerritt, president of the Caribbean Board, told Cricbuzz on Saturday November 27th. CWI CEO Johnny Grave has also hinted that the departure could be a T20I against Ireland in January.
"We will play three ODIs against Ireland in the second week of January and then a T20 in Sabina Park and I think that if the fans are allowed to go to Sabina Park, it would hopefully be a good opportunity for us to say goodbye to Chris, his homeland", Grave recently told a radio station. However, Skerritt made it clear that a decision has not yet been made whether a game against Ireland will be Gayle's farewell game. "The media misinterpreted a simple comment by the CEO," said the CWI chief.
Gayle, a veteran of 103 Tests, 301 ODIs, and 79 T20Is in an international career spanning 22 years, said he wanted to say goodbye by thanking his fans. "I haven't announced my resignation, but if they actually give me a game in Jamaica to play in front of my home crowd then I can say, 'Hey guys, thank you very much,'" said the West Indian hit legend during the recent Twenty20 World Cup, in which the West Indies did not get the knockout spot.4
Read Here | West Indies Announce their Teams for pakistan tour
Committed to Pak Tour: CWI
Meanwhile, the CWI announced roster for a tour of Pakistan on Friday, while some West Indian players reportedly felt uncomfortable traveling to the country. Jason Holder, Evin Lewis, Shimron Hetmyer, Andre Russell and Lendl Simmons were not included in the roster, which has a number of uncapped players. The CWI said Holder was rested and others were unavailable for personal reasons.
"CWI is committed to the Pakistan White Ball Tour. The fact that some players have not made themselves available for personal reasons is not a sign of concern," Skerritt told this website. West Indies is expected to play three ODIs and as many Twenty20 Internationals in December.
The ODIs are part of the Super League, in which the top seven teams can automatically qualify for the 2023 World Cup in India. The West Indies are currently in eighth place out of 13 teams. All games will be played in Karachi from December 13-22.