CSA opens formal investigation into Smith and Boucher behavior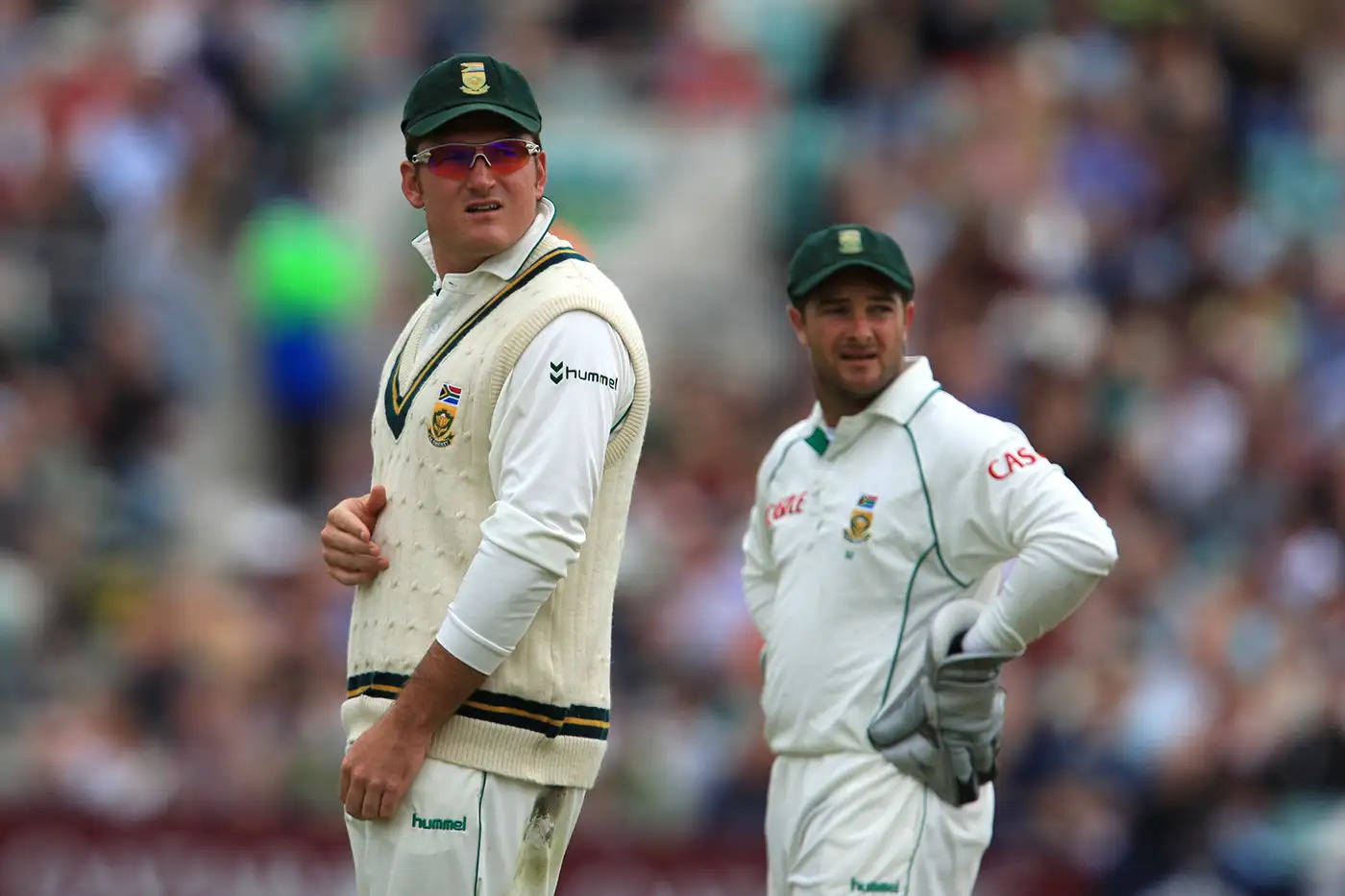 Cricket Graeme Smith and the men's national coach, Mark Boucher, after reviewing the contents of the Social Justice and Nation-Building Report (SJN). The investigation will take place in early 2022 and will be carried out by independent lawyers. Both Smith and Boucher will remain in their positions and will continue their duties for the series against India, which begins on Boxing Day.
The SJN report, released last Wednesday, revealed preliminary findings that, among others, Smith, Boucher and former international AB de Villiers had behaved in a racially disadvantageous and discriminatory manner. However, the ombudswoman, Dumisa Ntsebeza, was unable to make any definite findings and recommended a further procedure, which CSA will now begin. Smith and Boucher aren't the only people being investigated, but they are the best known as CSA investigates every area of ​​its activity.
"The board has decided to initiate formal investigations into CSA employees, suppliers or contractors who are affected by the SJN report," said a CSA statement released on Monday morning. "The Board is aware of its duty to deal with allegations of racism or discrimination with the utmost seriousness and in a manner that ensures a fair and due process within the meaning of South African labor law and the constitution."
ESPNcricinfo believes the new review process was carried out in part because CSA faced a legal threat from parties implicated in the report for the "preliminary" results. Therefore, if CSA has responded to these findings, there is a risk that their conduct will be reviewed in court.
The investigation will give anyone suspected of being biased, in addition to their testimony to the SJN, another opportunity to comment. Both Smith and Boucher provided written affidavits to the Ombudsman, but did not appear to make any oral statements. It is not yet clear which route will be offered to them in the new procedure. "We hope this gives the parties involved a fair opportunity to be heard so that finality can be reached and the final results can then be acted upon," said Lawson Naidoo, chairman of the CSA board of directors.
CSA will also announce additional steps and actions it intends to take to transform cricket in the new year in line with the SJN report. Other recommendations made by the SJN included a proposal to review payment structures to ensure reserve players on the tour are adequately rewarded, and in particular to review payments in women's football to close the gender pay gap, a focus on developing the Grassroots football, the establishment of an anonymous complaints office for further discrimination cases and the appointment of a permanent ombudsman.