Breaking: AB de Villers twitter account gets hacked
Updated: Nov 5, 2021, 18:40 IST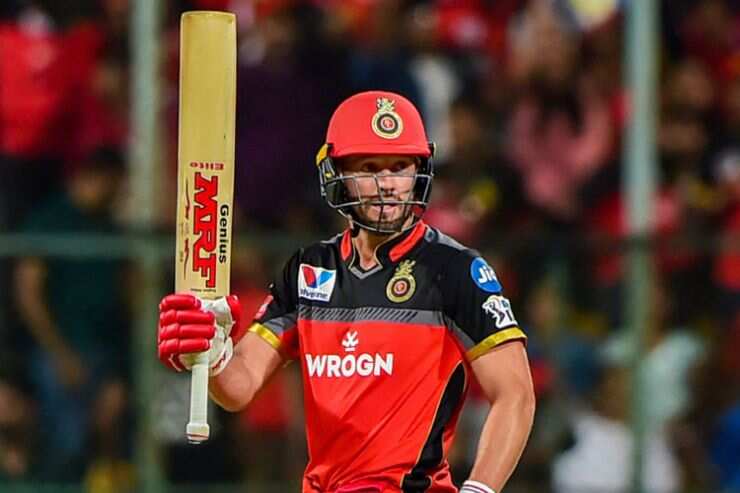 As part of the IPL 2021 in UAE, Ab de Villiers opted to spend time with his family in South Africa when the tournament was over. For the most part, he spends most of his time at home, save from two months of the Indian Premier League (IPL). RCB may or may not keep ABD for IPL 2022, given his strong performance in the IPL 2021. Mega Auction is scheduled for December 2021.
In order to maintain Glenn Maxwell, Gautam Gambhir believes that Royal Challengers Bangalore (RCB) may chose not to retain AB de Villiers next season. By contrast, Gambhir believes that Maxwell, RCB's leading run scorer this season, symbolises the next generation of batsmen.
This is the first time in the tournament that South Africa's former wicketkeeper-batsman hasn't been at his best. It seems that his mojo is returning, as he made two appearances at the conclusion of the round robin round.
Former South African captain De Villiers joined Royal Challengers Bangalore in 2011 and has been a vital part of the team since. He has scored 5162 runs in the IPL and maintained a strike rate of 151.68 in 184 outings. While he scored 313 runs this season, most of his runs came in the first leg and he has recorded a top score of 26 in the UAE. In the UAE, it was just the second time in his career that De Villiers scored 20 or more points.
In 2019, AB de Villiers announced his retirement from international cricket, and since then, he has only appeared in the Indian Premier League.
And finally. Cherry on the cake! Well, I'll keep following XRP and believe a breakthrough is not far away.
I think this technology can seriously improve lives out there. My 5 cents pic.twitter.com/3QzjTZ3kUF

— AB de Villiers (@ABdeVilliers17) November 4, 2021
How @Ripple XRP is not in the top 3 at the moment is difficult to understand.. And please note, I'm not punting anything here, I'm really trying to understand the reason behind it all. With these numbers, HOW? pic.twitter.com/6znF4H7uWX

— AB de Villiers (@ABdeVilliers17) November 4, 2021

In the year 2021, Ab De Villiers's twitter account had an unusual behaviour on April 22nd. It seems that his account has been hacked, and his followers are joking about the tweets sent by the hacker, which he is not interested in. While the rest of the world is focused on the World Cup, ABD's Twitter account has been hacked.