BCCI sacked Virat Kohli as ODI Captain; Rohit Sharma takes over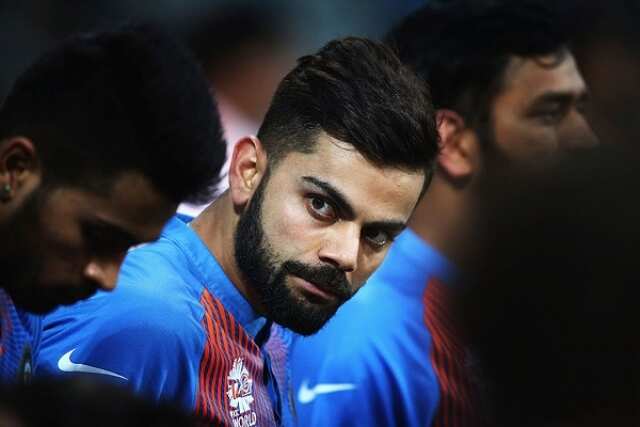 Virat Kohli grabbed the headline after being sacked from the ODI leadership by BCCI. He already stepped down from the leadership role in the shortest format of the game after the completion of the T20 World Cup 2022.
During the mega-event, Team India has failed to qualify for the playoffs for the first time since 2011, as they have been defeated by Pakistan and New Zealand in the league stages of the tournament.
After that, India got back to the competition by beating Afghanisthan, Scotland and Namibia but failed to make it to the knockout stages of the tournament. As he said, Virat Kohli stepped down from the leadership of T20I as Rohit Sharma took the charge and went on to beat New Zealand in the three-match series by 3-0.
Rohit Sharma takes over the captaincy from Virat Kohli:
Virat Kohli never wanted to giveaway the ODI leadership, as the run machine wanted to lead his side in both Tests and ODIs. He also concluded that he was leading the side in all three formats of the game and wanted to maintain the workload.
"Understanding workload is a very important thing and considering my immense workload over the last 8-9 years playing all 3 formats and captaining regularly for last 5-6 years, I feel I need to give myself space to be fully ready to lead the Indian team in Test and ODI cricket," Virat Kohli wrote on Instagram.
However, while announcing the 18-member squad for the Test series against South Africa, the Board of Control for Cricket in India also gave some clarification on the leadership roles.
Also Watch: Mitchell Starc provides the dream start for Australia at the Gabba Test against England
One of their tweets read that, "The All-India Senior Selection Committee also decided to name Mr Rohit Sharma as the Captain of the ODI & T20I teams going forward."
On 8th December, Wednesday, BCCI announced that Rohit Sharma will be the new skipper of the Indian cricket team across the limited-overs format. Moreover, considering the reports from TOI, the Indian board has given 48 hours for Virat Kohli to step down from the ODI leadership.
However, Virat Kohli didn't show interest in stepping down from the leadership and as a result, BCCI announced the new captain ahead of the South Africa series.