Bangladesh is looking for Mortaza as a mentor for the national team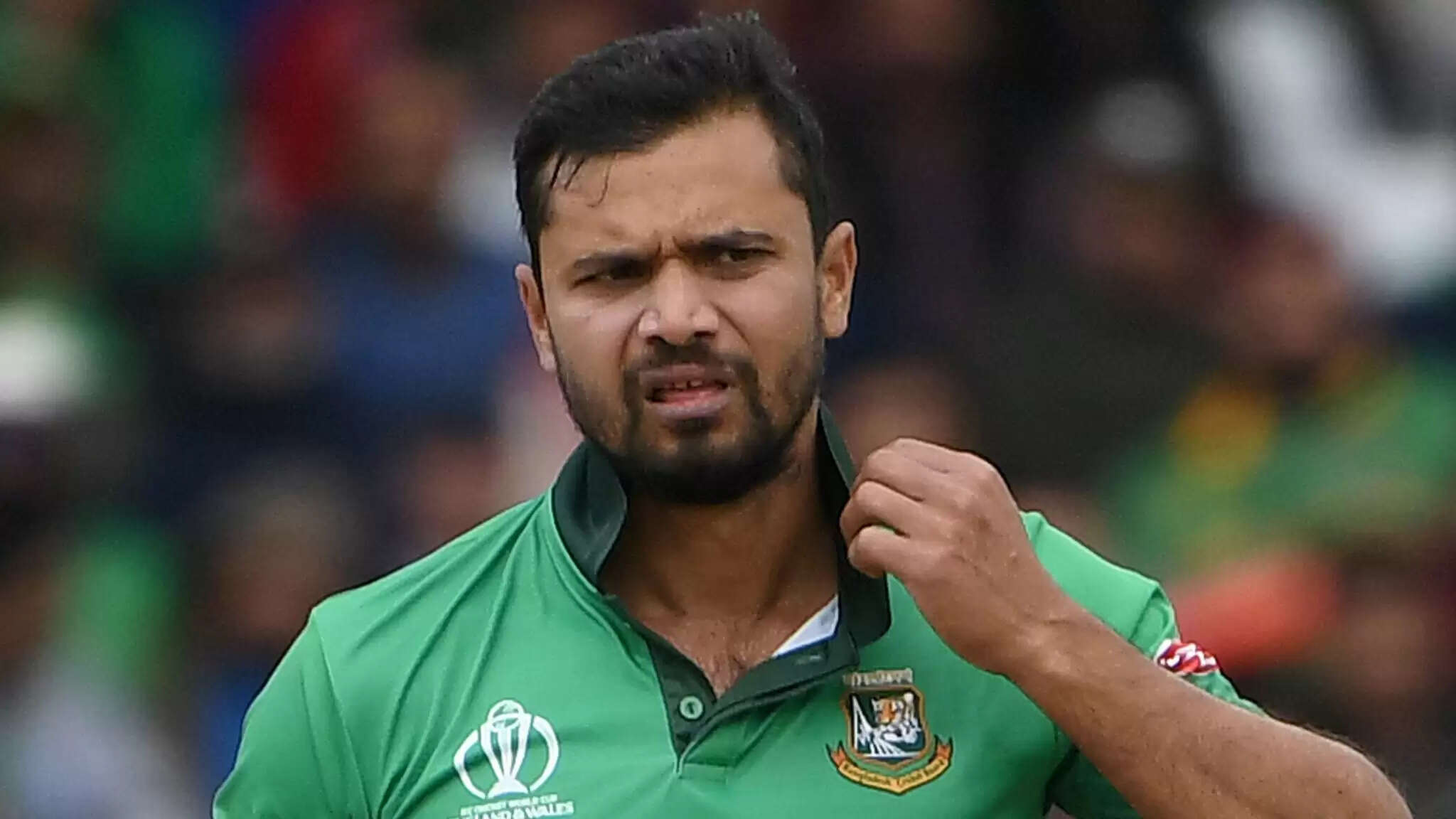 Bangladesh Cricket Board President Nazmul Hasan said he would like to welcome former skipper Mashrafe Mortaza as a mentor to the national team. Cricbuzz understands that Mortaza, ODI captain Tamim Iqbal and the BCB president met at the presidential box during the second test between Bangladesh and Pakistan in Dhaka.
Tamim has publicly stated on a television broadcast that he would be happy to have Mortaza as a mentor at the next ODI World Cup in 2023 and that he would be ready to speak to the board. Mortaza even spent a day with Taskin Ahmed and Soumya Sarkar ahead of the 2021 T20 World Cup, helping them with holds and variations.
Nazmul said that BCB Mortaza, who as a MP has a busy schedule, has not yet made a formal proposal but is ready to involve him if interested. "We haven't discussed anything like that yet. But if he wants to join in, we're definitely looking forward to seeing him on board," Nazmul told reporters on Saturday (December 11).
Meanwhile, the BCB president said he wasn't too concerned about Bangladesh's recent performance, considering the team is in a transition. Bangladesh ended without a win in the Super 12 phase of the T20 World Cup, losing all three T20Is and the two Tests in the recently concluded home series against Pakistan.
Read more Here | "Humbled" Kamran Akmal refuses to play PSL 2022 for Peshawar Zalmi
"The main problem is that many of our key players are not available. Even if they are available, one day they will retire. We all know that. Nobody plays cricket for a lifetime. So we need to figure out their alternatives and find out the best replacement by looking at the options.
"You (the selectors and the team management) asked for three months (after the home series against Pakistan) who fits where, and I can't refuse. So a lot can happen in the meantime. I don't want to bother you now." Nazmul said, hinting that the BCB is likely to change its stance on head coach Russell Domingo after previously announcing it would take one final call regarding his future in January.