"Ashwin has been an absolute match-winner for India" - Rahul Dravid praises Ravichandran Ashwin for his stints for the Indian team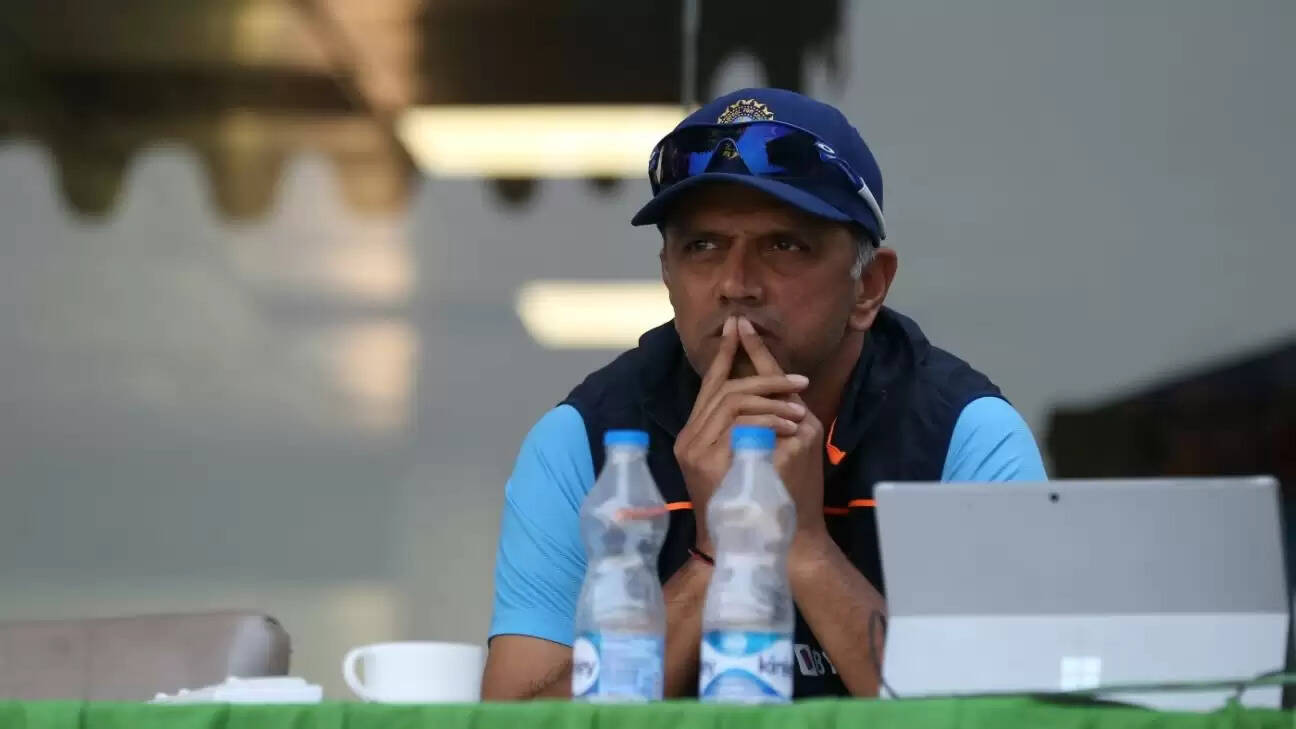 During the first Test against New Zealand at Green Park in Kanpur on 29th November, Monday, the veteran off-spinner Ravichandran Ashwin achieved another feat to his name.
He became the third-highest wicket-taker for India in the longest format of the game by surpassing Harbhajan Singh's 417 wickets. Tom Latham was the man who become the prey for the off-spinner during the game.
However, the 35-year-old has more to achieve on this way as there are Kapil Dev and Anil Kumble who have a tally of 434 and 617 wickets to their name. While interacting in a video with Shreyas Iyer posted by BCCI, Ashwin said, "These are numbers that are just happening because of the effort I have been putting in. I am trying to enjoy my game.
I am not worried about what number I am surpassing; it is a wonderful milestone. When Harbhajan Singh bowled that famous spell against Australia in 2001, I did not think I would be an off-spinner one day."
"I was inspired by him and here I am. Actually, I was more of a batter, and a lot of people know this story. After that 2001 Border-Gavaskar Trophy, I decided to take up spin bowling. That's how I started, I have been on my action for a while, don't know whether I can copy Harbhajan's style now," the 35-year-old added.
Even today you saw on this difficult wicket the way he pulled us back: Rahul Dravid
The current head coach of the Indian cricket team has praised Ashwin for his stints with the ball for the nation. After the completion of the first Test against New Zealand, in a virtual press meet, Dravid said, "Harbhajan was a really fine bowler, someone I've played a lot of cricket with. He was a terrific bowler for India and what Ashwin's done to be able to go past in just 80 Test matches is a phenomenal achievement."
"Ashwin has been an absolute match-winner for India, even today you saw on this difficult wicket the way he pulled us back into the game (and also) on that third morning with that spell of 11 overs.
Also Read: "For someone who used to bowl using Harbhajan Singh's action in school, to surpass him on the highest wicket-takers" - Abhinav Mukund
And today just to keep us alive in the game is a tribute to his skill and ability. I think he's just evolved; he keeps growing. He's one of those guys who keeps thinking about the game, keeps changing, keeps evolving.
That's why he's got where he has. You don't achieve what Ashwin has achieved without growing and improving and evolving. It's a pleasure to have someone like him in the dressing room and to work with him. It's phenomenal and really happy for what he's achieved," Dravid added.