Afghanistan all-rounder Mirwais Ashraf becomes the new ACB chairman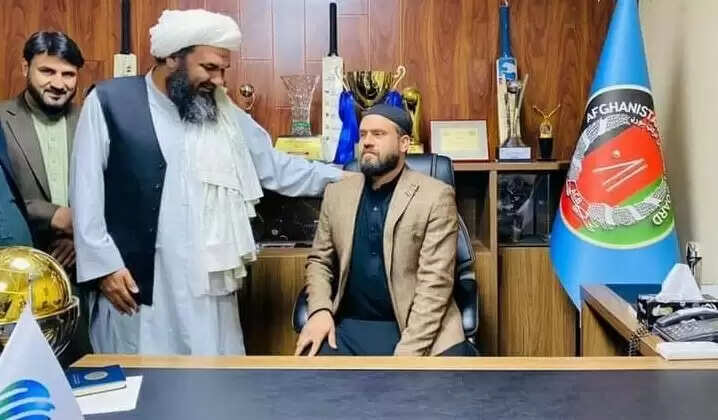 The Afghanistan Cricket Board (ACB) has appointed Mirwais Ashraf as its vice chairman. Ashraf, a former international, took over the helm of the ailing board on Tuesday (November 23). The appointment, the ACB said, was under its constitution.
Ashraf, who played 46 ODIs and 25 T20Is in his seven-year career between 2009 and 2016, succeeds Azizullah Fazli, who took over as head of the ACB immediately after a change of government in the country in August.
The appointment was based on Decree No. 199 of Afghan Prime Minister Mohammad Hassan Akhond, according to the ACB. It added that Ashraf will serve as the acting chairman until the Annual General Meeting (AGM) to be held by the distinguished board members. "In accordance with the constitution of the ACB and international standards, the board members will elect the new chairman through a transparent voting process in the general assembly," said the ACB.
Immediately after taking office, Ashraf stressed that the Board's priority would be to build good relationships with the International Cricket Council and other national bodies. He also said the ACB will ensure that women in Afghanistan can play the game normally. "Our girls will play cricket as normal and we will try to provide them with all facilities," Ashraf said at a meeting with managers from various departments of the board.
Read More: Afghanistan appoints ex-all-rounder Ashraf as the new cricket chief
He also stressed the need to adhere to ICC guidelines and said the ACB appreciated the requirements of the world body. It should be noted that the ICC recently set up a working group to report on the status of the ACB.
CEO Naseeb Khan said the ACB will live up to the expectations of 30 million Afghans and announced that he recently had a fruitful meeting in Dubai with Sourav Ganguly, President of India's Cricket Control Committee. "We had a productive meeting with BCCI chief Mr Sourav Ganguly and also met with officials from other cricket nations to discuss much of bilateral relations with them," he said in a statement.