Bangladesh pacer Shohidul Islam was suspended for breaching ICC Anti-Doping Code
Updated: Jul 14, 2022, 20:01 IST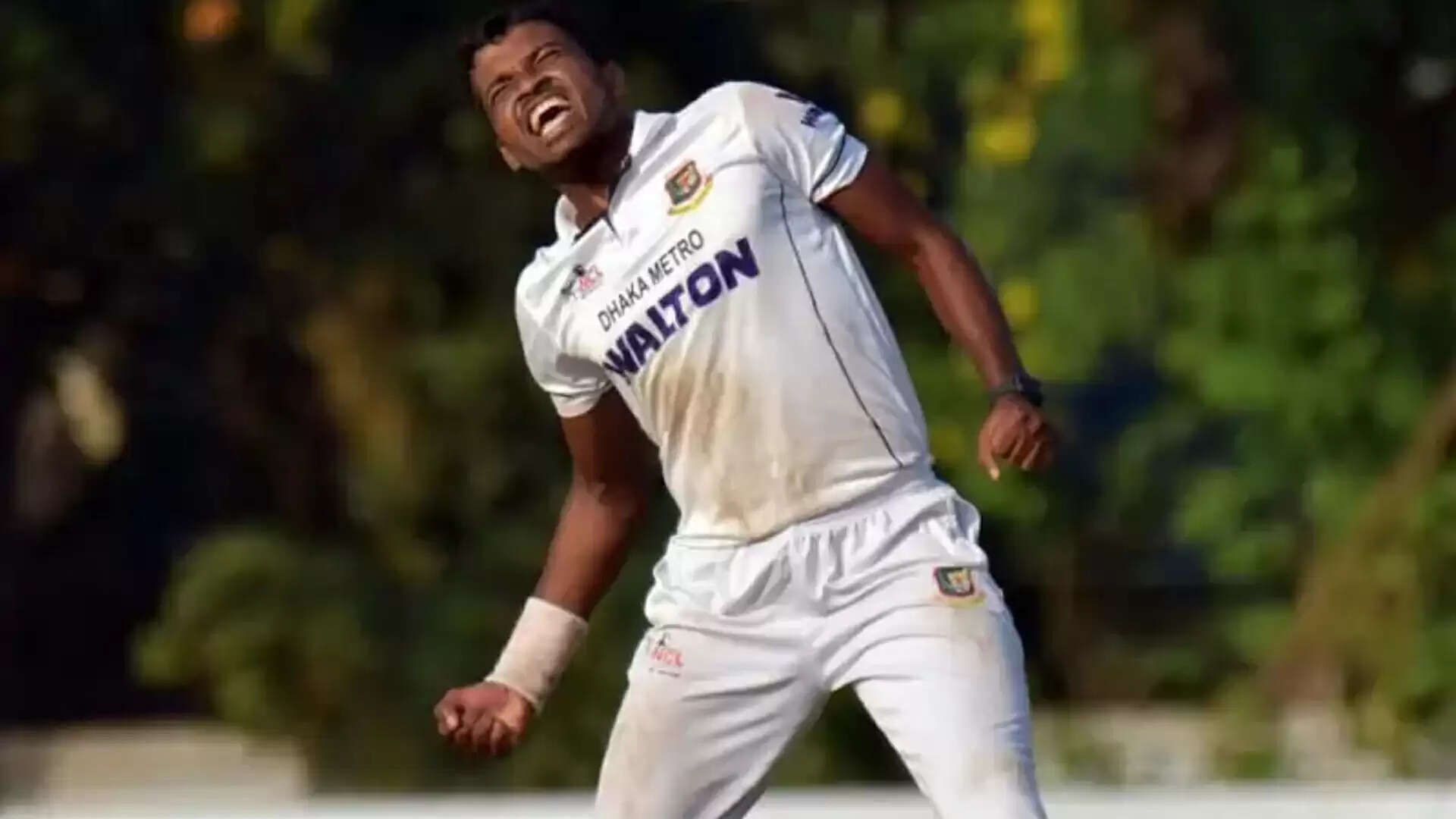 The right-arm pacer from Bangladesh named Shohidul Islam got suspended for 10 months from all aspects of the game. He pleaded guilty to breaching Article 2.1 of the ICC Anti-Doping Code.
On 4th March 2022, Shohidul Islam provided his urine sample which tested positive for Clomifene. It was a substance that comes under WADA's Prohibited List. The substance has been prohibited both in competition as well as out-of-competition.
As per the reports from CricTracker, Article 2.1 of the ICC Anti-Doping Code reads, "It is the Athletes' personal duty to ensure that no Prohibited Substance enters their bodies.
Athletes are responsible for any Prohibited Substance or its Metabolites or Markers found to be present in their Samples. Accordingly, it is not necessary that intent, Fault, Negligence or knowing Use on the Athlete's part be demonstrated in order to establish an anti-doping rule violation under Article 2.1."
It makes life easy for bowlers: Mohammed Shami
Besides, Mohammed Shami shared a few words in a video with Paras Mhambrey released by BCCI.tv. "As soon as we started, the ball was stopping and seaming, it became important for us to pick our areas and keep line and length in control.
We played our best performance (in the first ODI); like the way a series has to be started, it set an example. Everyone together has been playing so much cricket, so they instantly understand their job and what needs to be done.
After I bowled the first over, it was clear that there will be some seam and swing. He (Jasprit Bumrah) bowled on the same lengths and got good wickets. It makes life easy for bowlers, especially for the first change ones," Mohammed Shami was quoted as saying in the video by CricTracker.
"It was not a small break but of three years. Nothing was going on in my head regarding the (long) gap. I've become very comfortable with the team; we travel together and have been playing together for like a decade now.
Everyone knows their job and after playing so much cricket, if you come with a question mark in your mind, then I believe it's not good," said Mohammed Shami.