Actress Urvashi Rautela replies to Rishabh Pant's deleted Instagram story, asks him to focus on cricket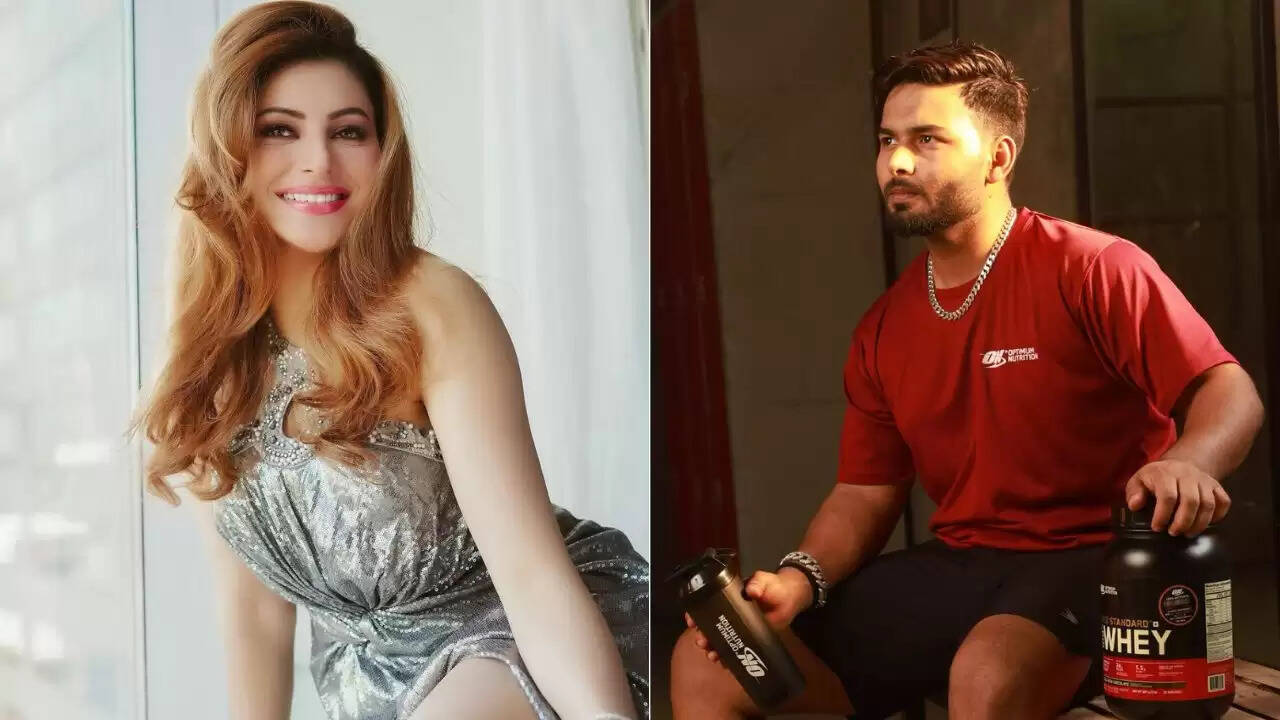 Indian cricketers have often been linked with Bollywood actresses is not a new story in the market whereas Rishabh Pant and Urvashi Rautela's stories have always been a talked one. Their story is a bit different from the other celebrities on the platform.
The story of these two celebrities started in 2018 when both catch up in a single frame on many occasions. Later, the Indian wicket-keeper batter Rishabh Pant and the Bollywood Diva Urvashi Rautela blocked each other on social media platforms, especially on Whatsapp.
Since that incident, the fans of the celebrities have often wanted to know about them whenever notice them on social media platforms. However, Urvashi Rautela has once again caught the headlines after she made a bold statement about Rishabh Pant.
I had received so many calls: Urvashi Rautela
In a recent interaction with Bollywood Hungama, Urvashi Rautela shared a lot about an incident between her and Rishabh Pant, who said, "I was shooting in Varanasi, wahan se I had a show in New Delhi, toh meri wahaan se Delhi ki flight thi.
In New Delhi, I was shooting full day and after about 10 hours of shooting when I went back, I had to get ready and you know that girls take a lot of time to get ready."
"Mr RP (Rishabh Pant) came, sat in the lobby and waited for me, and he wanted to meet. Main itni tired thi, main so gayi and I didn't realize that I had received so many calls. So, when I woke up, I saw 16-17 missed calls and then I felt so bad.\
That, someone, was waiting for me and I didn't go. Out of respect, because a lot of girls don't care about making someone wait, out of that show of respect, I told him that let's meet when you'll come to Mumbai.
Mumbai aaye and mile, and bahar aate hi paps and all were there. It's very important to give respect to the other person but I feel like media kisi bhi cheez ko, joh develop hone waali ho, pura kharab kar deti ha," she added.
After that, Rishabh Pant reacted to the Bollywood Diva's comments and shared a story on his official Instagram handle and soon deleted his story. However, the fans have screenshot his story which has gone viral on social media platforms. Following his deleted Instagram story, the Bollywood Diva hits back at the Indian wicket-keeper batsman.
Check the reply of Urvashi Rautela: