'Bhai mujhe Sreesanth nahi banna' – Navdeep Saini's 7-year-old comment goes viral on social media
Updated: Mar 3, 2021, 12:27 IST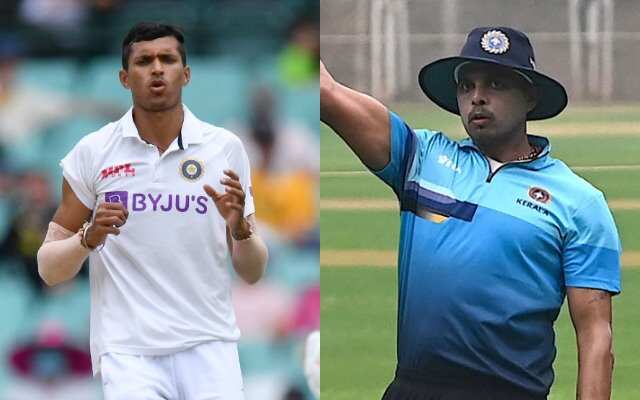 The Indian pacer Navdeep Saini has been a regular member of the Indian squad in the last couple of years. He is known for troubling the batsmen with his fiery pace. Saini played an important role when the Indian team created history in Australia.
But, the road of glory was not easy for Navdeep Saini and it took a lot of hard work to make it to the national team. He is not currently a part of India's Test squad as the seniors like Ishant Sharma and Umesh Yadav came into the side.
Interestingly, despite not playing any game at the moment, he is currently on the headlines due to his 7-year-old comment on Sreesanth on Facebook. On 4th June 2013, he had posted a picture of him holding the trophy.
In the comment section, the fans lauded him as the Junior Sreesanth. But, the pacer replied to the comment that he does not to become Sreesanth and aspires to be like Brett Lee. "Bhai mujhe nahi banna Sreesanth, mujhe Brett Lee banna hai," his reply read.
Here is the comment: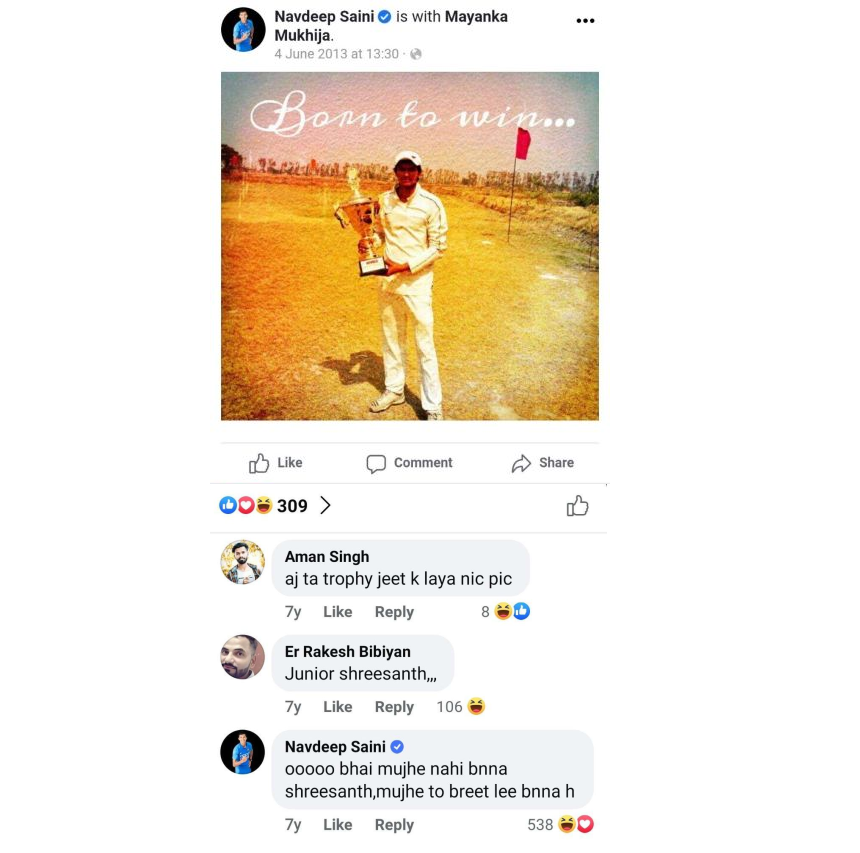 Sreesanth, along with Ajith Chandila and Ankit Chavan, was banned from the cricket after caught on spot-fixing. However, his ban was reduced and he is currently playing for Kerala in the ongoing domestic season. Ahead of the next IPL season, no franchises showed interest in him and he went unsold.