Watch: Twitter goes crazy after Amit Mishra jogs to allow an easy boundary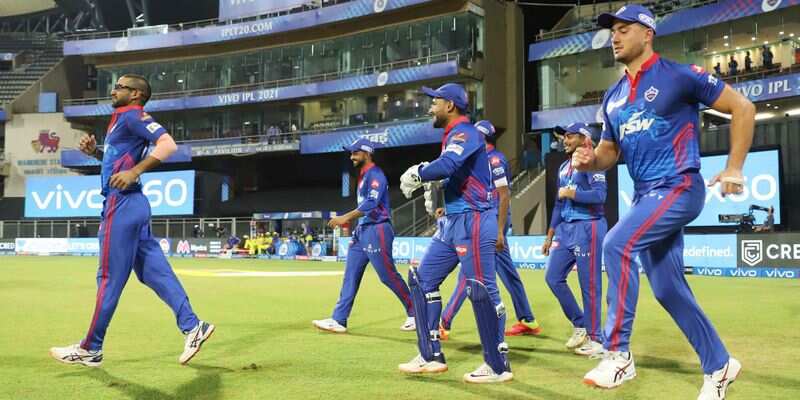 The second match of the 14th edition of the league is currently playing between Dhoni-led Chennai Super Kings and Pant-led Delhi Capitals at the Wankhede Stadium in Mumbai.
After asked to bat first by Delhi Capitals, Ruturaj Gaikwad and South African batsman Faf du Plessis opened the innings for Chennai Super Kings. However, both the batsman failed to live up to the expectations of fans as Avesh Khan and Chris Woakes sent them back to the pavilion.
Then Suresh Raina and Moeen Ali joined for the 3rd wicket and added 53 runs before Moeen Ali been dismissed by Ravichandran Ashwin for 36 runs. After his wicket, Suresh Raina once again added a crucial partnership with the Andhra Pradesh batsman.
Poor piece of fielding by Amit Mishra
During the game, the Delhi born cricketer Amit Mishra showcased a poor piece of fielding at the third man region. In the 13th over of the game bowled by Marcus Stoinis, Ambati Rayudu tried to pull the ball which hit his ribs and cleared the wicket-keeper for four.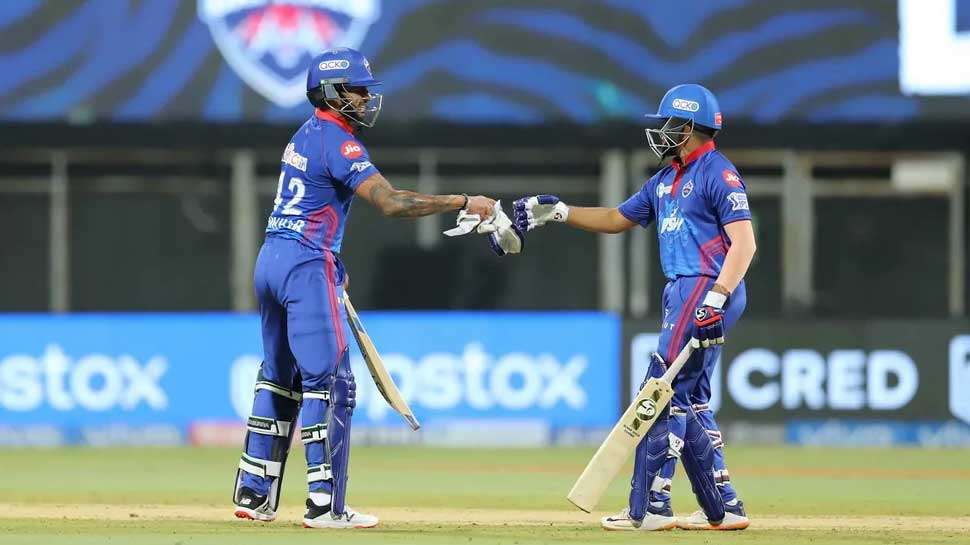 However, Amit Mishra was just closer to the ball but he could not even try to stop the ball before it clears the boundary line. Fans started criticizing the 38-year-old spinner for his poor performance in the fielding.
Besides, Chennai Super Kings posted 188 runs on the board with the help of Sam Curran and Ravindra Jadeja at the end.
Chasing the total, Shikhar Dhawan and Prithvi Shaw opened the innings for Delhi Capitals and started dominating the opposition bowlers all around the park. Both the batsmen looking phenomenal with the willow as they are giving hard chances for the CSK fielders.
Shikhar Dhawan on one end is batting on 65 runs whereas Prithvi Shaw has been removed by Dwayne Bravo after scoring 72 off just 38 balls including 9 boundaries and 3 sixes to his name.
Also Watch: Sam Curran doing "Sword Celebration" in front of Jadeja
Watch the video here:
April 10, 2021

Worst fielder in the history of cricket!
Amit Mishra is the worst fielder in history of cricket #IPL2021 #CSKvDC

— Pravi (@P_R_A_Ve_e_n) April 10, 2021
There are some better players, right?
How does Amit Mishra with his fitness (lack of it) makes it into the playing 11? There have to better or equally good players right?

— Bombay Ficus (@BombayFicus) April 10, 2021
Aves Khan, amit mishra, Ashwin, Shaw#DC look like weakest fielding side#IPL2021 #cskvsDC

— Krishna Kant Goyal 🇮🇳🏏🏆 (@piratedkk) April 10, 2021

Hilarious!
I am huge Amit Mishra fan. But he has reached a stage where he needs to be hidden while fielding #CSKvDC

— Indranil Das (@simianwolverine) April 10, 2021
Ye amit mishra saala fielding hi nhi krta aur advice dene aa jata h

— Rakesh (@Rakesh53469550) April 10, 2021

Some criticism as well
Yo how bad is Amit Mishra at fielding

— Z (@zhashank) April 10, 2021
Amit Mishra bsdk fielding kar acche se

— Krishna (@nomorebadvibes) April 10, 2021