"Someone is not hitting" - Sam Billings gets trolled by Rishabh Pant in Delhi Capitals' training session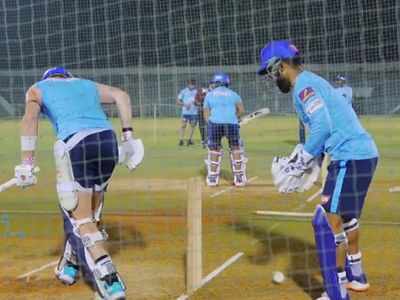 With only a few hours left for the 14th edition of the Indian Premier League, teams are preparing themselves really hard for the competition. During an intense situation, cricketers are still making some fun in the practice session with their teammates.
The new entrant on social media was Rishabh Pant who's having some fun moment with his teammate Sam Billings. We all know that Rishabh Pant is a cool guy who always makes fun even it's on the field or off the field.
He has been in the form of his life which started from the Australia tour. Moreover, he can dominate any best bowling line-up once he gets the ball under his eyes.
Rishabh Pant making fun of Sam Billings
During the training session of Delhi Capitals, the southpaw has engaged in banter with the English wicket-keeper batsman Sam Billings in the nets. Pant is an entertaining person who always spreads happiness wherever he is.
He has done the same with the England cricketer who was batting in the nets while Rishabh Pant standing behind the stumps and saying that "Welcome to India! Yeah, length is very good. Mate, welcome to India! Chennai... Much better than Test matches. Bowled! Someone is not hitting."
Watch the video here:
Steve Smith and Pat Cummins hails Rishabh Pant
Rishabh Pant has got a new role ahead of the IPL 2021. Due to the injury of Shreyas Iyer, Rishabh Pant has been appointed as the new skipper of Delhi Capitals to lead the side in the upcoming season.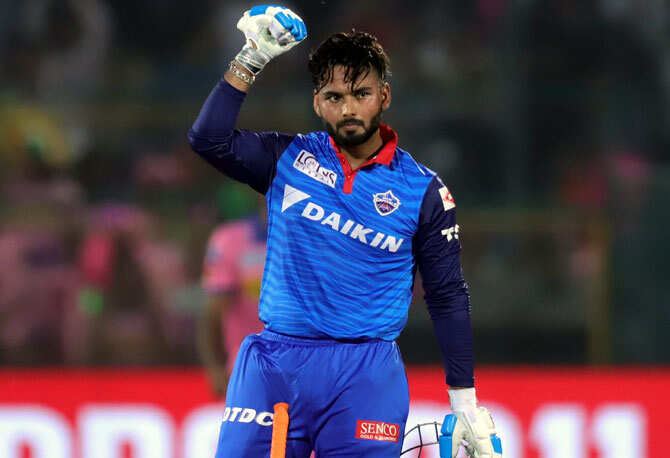 Also Read: Jimmy Neesham gives a hilarious reply to an RCB fan
The Australian batsman Steve Smith praised him and is excited to play under his leadership. He said "I'm excited to see Rishabh as captain. I think he is an incredible player, as we have seen over the last few months.
He has taken his game to a new level, and I think captaincy will suit him really well. So, excited to work underneath him, and hopefully, we can have a successful season."
Even Australia's No.1 pacer Pat Cummins also praised Rishabh Pant for his bold approach and said "As a fan, you always tend to enjoy someone who is playing a completely different game than everybody else.
They are fearless, you look at them and feel geez wish I could do that as well, geez he was Brave. So, I think in three recent series it was Rishabh Pant."
Rishabh Pant is all set to lead his side against Chennai Super Kings which is one of the toughest teams in the league. Let's see how the youngster going to face Dhoni's army on April 10 in Mumbai.