"IPL The Cash Cow for other formats to survive": Ravi Shastri
Updated: Nov 26, 2021, 16:21 IST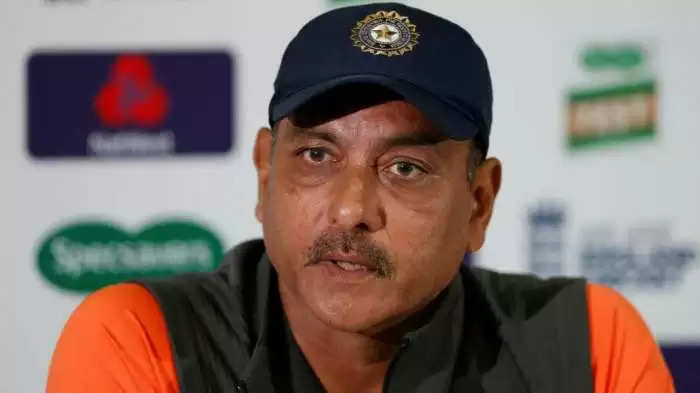 Former Indian cricket team head coach Ravi Shastri said in an interview on Sunday that the Indian Premier League (IPL) is having a huge impact on the overall health of sport in India. About the T20 League franchise, Shastri said, "I think the IPL is extremely important. I don't care what people think. IPL is the survival cash cow of your other formats. Make money, put it in chests, and then distribute it on a large scale to various home cricket-level game formats to keep the game going. "
Shastri also commented on India's jam-packed international schedule and Virat Kohli taking a break from the T20I series and the opening test against New Zealand.
"In times of Covid, unprecedented since World War II, I don't think a person can be on the go as long as the Indian team is on the go. I think you need to be able to take a break. Not just Virat, everyone on the team will need a break at some point because they are human, "he explained.
Clarifying that Kohli's decision to leave the T20I captain in India was made at his own request, Shastri said, "It is his own decision. There is no one to give it a nudge. And he needs a break. I think he'll come out twice as strong after this break. If you've been mentally insane for two years like these guys have been in the last 24 months - they've been in a bio-bubble for the last six months - you need a break.
Shastri's tenure as Indian head coach ended with the T20 World Cup. Regarding his departure from Team India, Shastri said: "You should know when your best-before date has expired. Seven years is a long time to sit there with guns pointed in my direction. If I was 10 years younger I might have done it (for) two years longer. But time was up and I was very clear to myself in England that I would leave after this term, regardless of what happens in the T20 World Cup. "
When asked about India's overwhelming T20 World Cup campaign, Shastri said, "I don't apologize. We weren't up to speed. Pakistan was a good game; they played better than us, they beat us. (Against) New Zealand, we could have been a little braver, a little livelier and a little more aggressive in our thoughts and actions. "
"Shami is ridiculously highlighted"
Speaking of Indian pacemaker Mohammed Shami, who was targeted by trolls after the team lost in the T20 World Cup against Pakistan, Shastri said, "I heard about it later and it was ridiculous. For me, Mohammed Shami is a champion and has been an integral part of this team for five years. If we won something abroad, we won in India, Shami, with Ishant (Sharma), Jasprit (Bumrah), Umesh (Yadav), they were absolutely amazing.