Dale Steyn is to be roped in as a bowling coach for SRH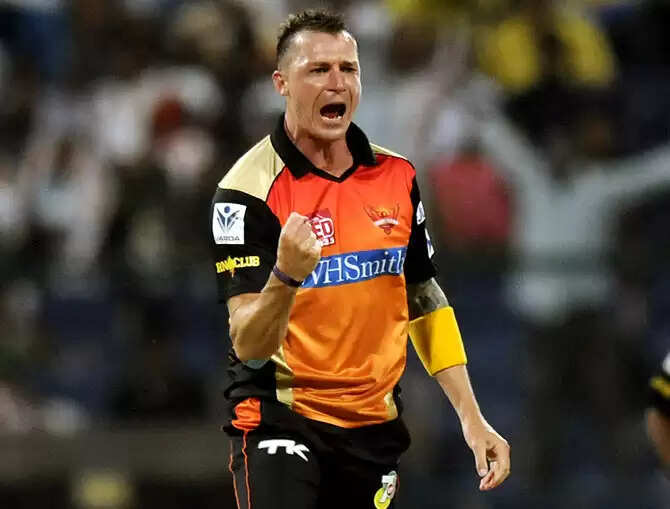 Dale Steyn is ready for a new innings in the Indian Premier League (IPL) after Sunrisers Hyderabad (SRH) contacted him as their bowling coach. Unless talks fail at the last minute, the franchise is expected to make an announcement next week. Steyn, who has played 95 IPL games, announced in early August that he would be retiring from all forms of cricket, including franchise competitions.
Considered one of the greatest fast bowlers of all time with 439 wickets in 93 tests averaging 22.95, the South African will team up with Tom Moody, who will take on the post of head coach of the franchise. Steyn, who played 125 ODIs (196 wickets) and 47 T20Is (64 wickets), has represented Deccan Chargers, Sunrisers Hyderabad, Gujarat Lions and Royal Challengers Bangalore in the IPL and has brought back 97 wickets in the league. He did not respond to a message, but an IPL official, aware of the developments, confirmed the negotiations. Hemang Badani, a former all-rounder from India and Tamil Nadu, is also likely to join the Hyderabad team's coaching staff.
Read More Cricket News | Mohammad Rizwan is the first batter to reach 2,000 men's T20 runs in a single calendar year
The franchise needed new coaching staff after head coach Trevor Bayliss and punch coach Brad Haddin resigned after the 2021 season. The franchise also had to part with longtime mentor VVS Laxman, who took up a position on the Board of Control for Cricket in India (BCCI) at the National Cricket Academy (NCA). Moody, SRH's cricket director last year, has been renamed head coach.
Waiting for CVC decision continues
Meanwhile, the wait for the Ahmedabad franchise purchased by CVC Sports continues. Despite optimism that an agreement will be reached soon, the BCCI authorities have inexplicably remained silent on the matter. It is revealed that a retired Supreme Court judge has been consulted and his advice is awaited.
A notable development that has recently become known is that the expert advice has come out against awarding the franchise to the second highest bidder should the BCCI decide to cancel the allocation of the franchise to the American investment firm. The BCCI appears to have to re-tender which could offset much of the IPL planning.